Description
The Nipple Play Nipple Ring-Gold is a set of nipple rings designed to enhance sensual experiences. These rings are gold in color and have a silver bead on them, adding an elegant touch to the overall design.
Nipple Play Nipple Ring-Gold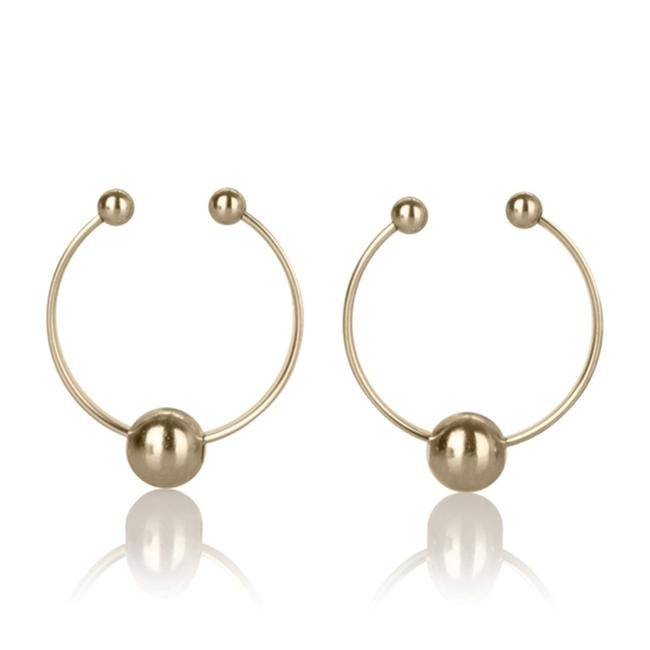 One of the key features of these nipple rings is that they are non-piercing, which means they can be enjoyed without the need for any actual nipple piercings. This makes them a safe and convenient option for those who may not be ready for or interested in permanent piercings.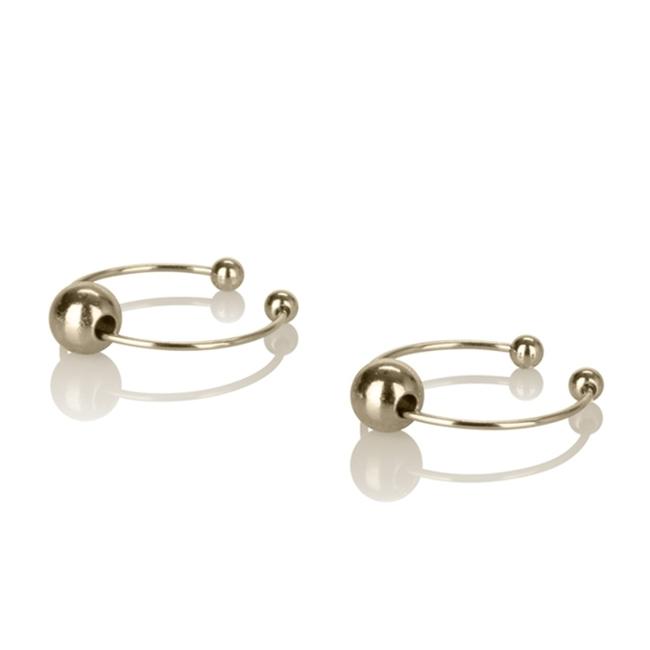 The Nipple Play Nipple Rings are made of electro-plated steel, ensuring their durability and longevity. They are also non-tarnishing and nickel-free, making them suitable for individuals with sensitive skin or allergies.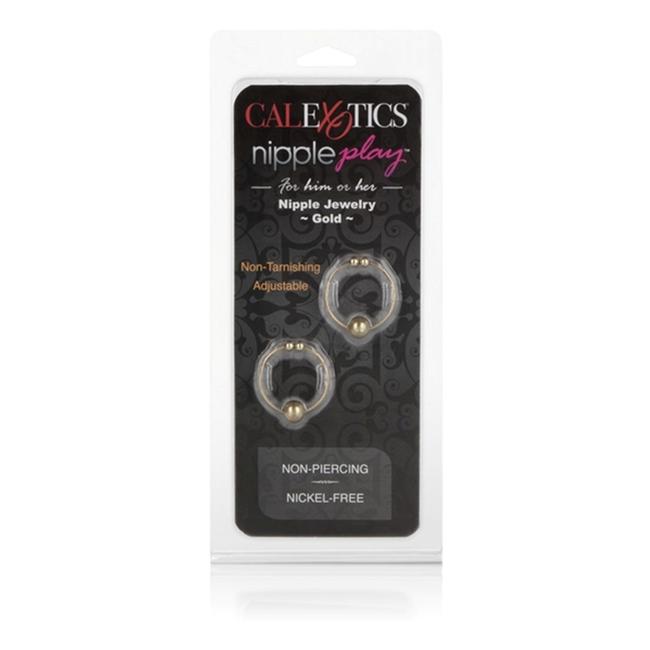 Each ring has a diameter of approximately 1.2 inches, providing a comfortable fit for most nipple sizes. The lightweight design of the rings, with a bulk weight of only 0.8 ounce, ensures that they can be worn for extended periods without discomfort.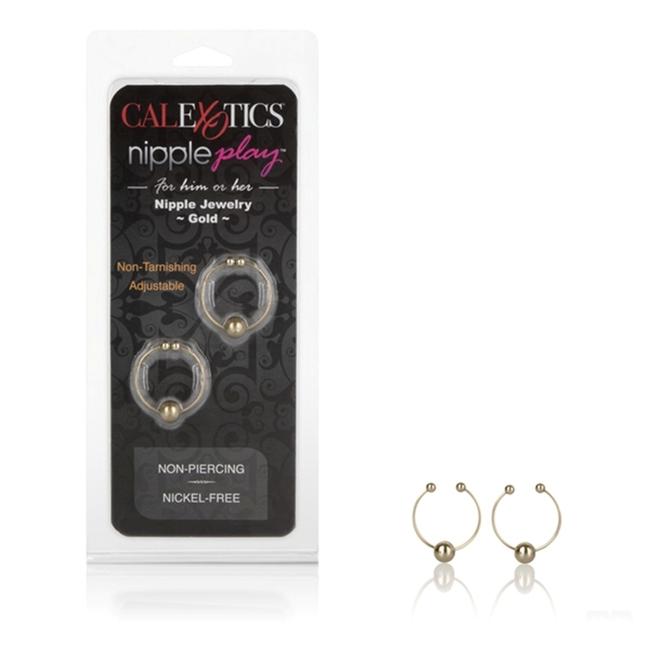 For legal compliance, the product was produced on September 18, 1997, and the necessary records are kept at the address 14235 Ramona Avenue, Chino, CA 91710, under the custodianship of S. Colvin.
The Nipple Play Nipple Ring-Gold falls under the category of attire and adornments, specifically jewelry, and is intended for women. It is a registered trademark of California Exotic Novelties.
These nipple rings can be used as part of sexual wellness and exploration, adding an exciting element to intimate moments. This product is suitable for individuals aged 16 and above.