Description
The Mystique Venus Vibe Green is a powerful vibrating massager designed to provide pleasure and arousal. Manufactured by Nasstoys of New York, this vibrator offers a range of features and functions to enhance your sexual experience.
Mystique Venus Vibe Green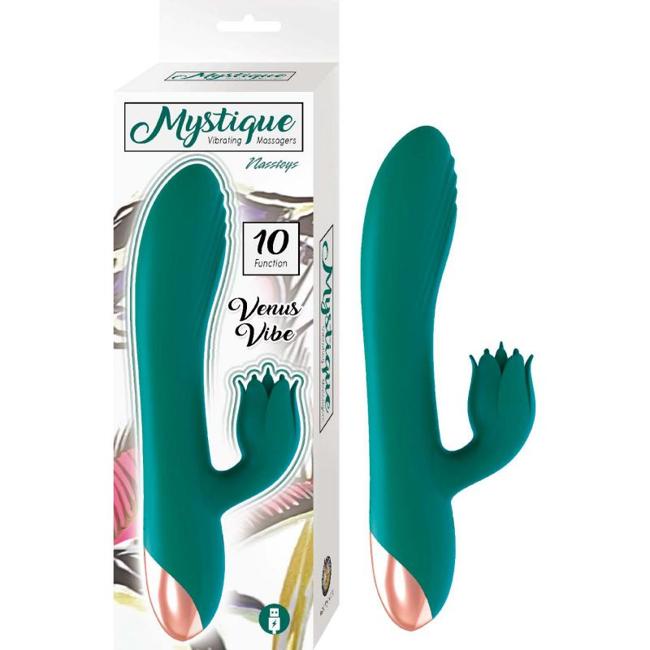 The Mystique Venus Vibe Green features a girthy and textured head that sits on top of a slender and flexible shaft. This design allows for comfortable and precise G-Spot or P-Spot stimulation. Additionally, the external stimulator acts as a flared base, making it anal-safe.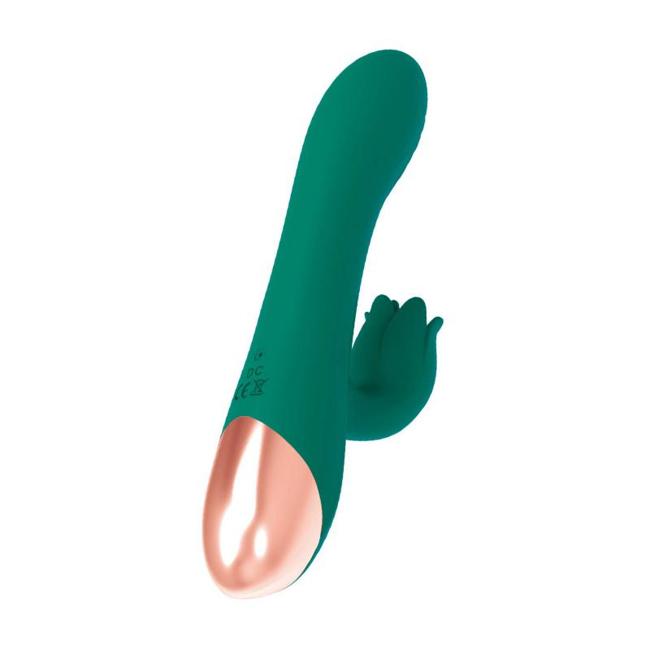 To further enhance pleasure, the vibrator includes a beautiful external petal attachment with a flicking tongue that provides fluttery sensations. The entire toy is made from super soft Silicone, which feels smooth and velvety against the skin, ensuring a comfortable and pleasurable experience.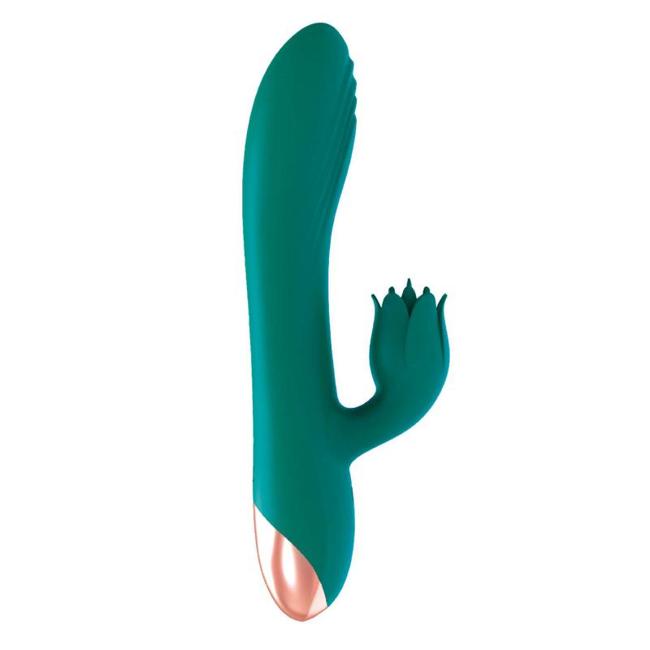 The Mystique Venus Vibe Green is equipped with two independent motors that offer 10 vibrating functions to fully customize your unique experience. You can control the intensity and pattern of vibrations to suit your preferences.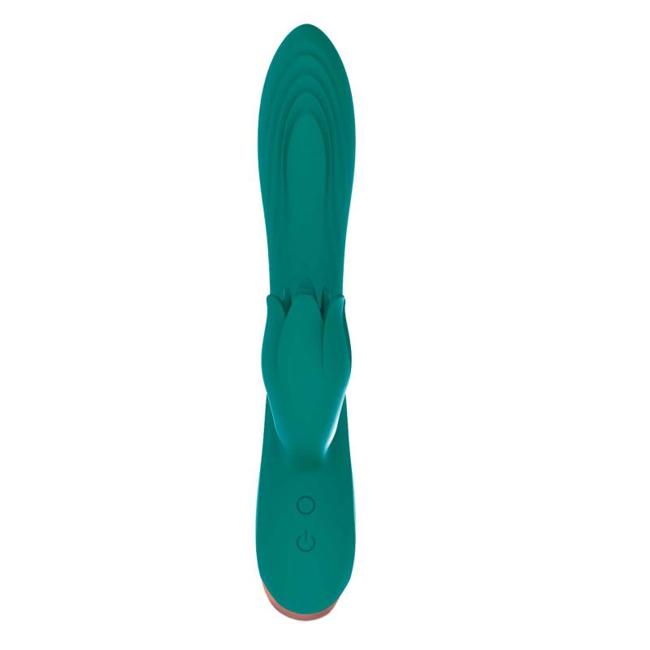 This vibrator is fully rechargeable, eliminating the need for batteries. It is recommended to fully charge the toy before first use to prime the battery. The charging time is approximately 1 hour, and the working time is 45 minutes.
The Mystique Venus Vibe Green is made from body-safe Silicone that is RoHS compliant and phthalates-free. It is also waterproof, allowing for enjoyable experiences in the shower or bathtub.
When using the Mystique Venus Vibe Green, it is recommended to use a water-based personal lubricant for added comfort and pleasure. After use, the toy can be easily cleaned with mild soap and water or a specialized toy cleaner for quick and efficient clean-up.
The Mystique Venus Vibe Green has the following specifications: length of 9.25 inches, width of 1.125 inches, and height of 2.5 inches. It operates at a voltage of 3.7V.
Overall, the Mystique Venus Vibe Green is a high-quality and versatile sex toy that provides powerful vibrations and pleasurable sensations. Its ergonomic design, range of functions, and body-safe materials make it an excellent choice for solo or partnered play.