Description
The Master Series Daggers Double Chain Nipple Clamps are a unique and kinky twist on a classic toy. These nipple clamps are designed to provide pleasure, pain, and aesthetic appeal all in one.
Master Series Daggers Double Chain Nipple Clamps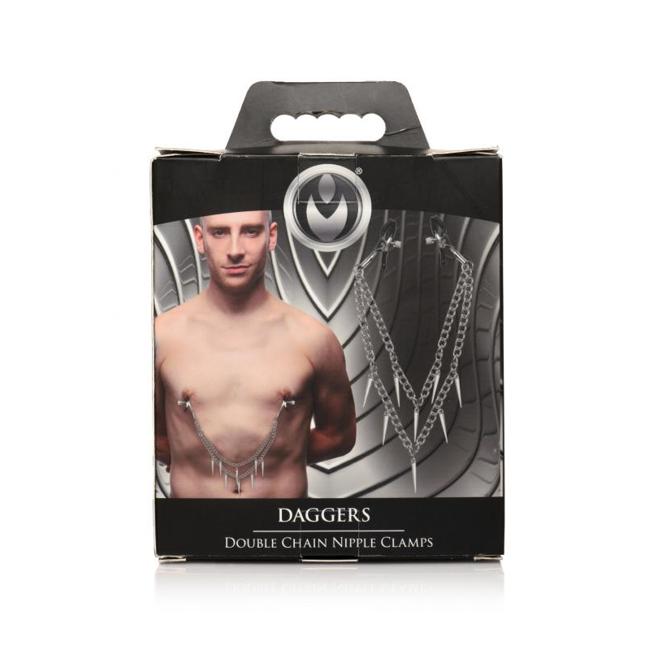 The clamps feature a metal chain with spikes that hang from double chains. As they are suspended across your chest, the clamps grip tightly to your sensitive nipples, providing a delicious combination of pleasure and pain. The clamps have rubber tips to protect the delicate skin of the nipple and areola, ensuring a comfortable and safe experience.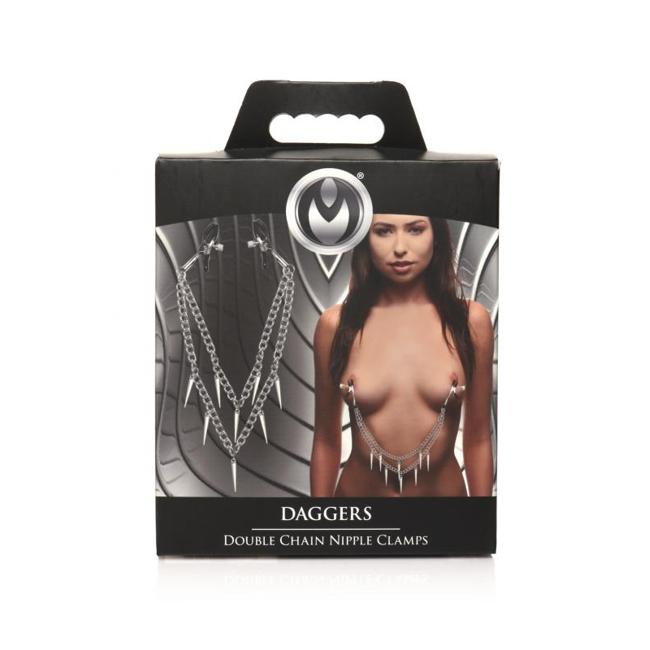 The spiked chains not only add to the visual appeal of the clamps but can also be used to gently tug at the clamps, further enhancing sensations. The clamps can be adjusted using a screw, allowing you to find the perfect pressure and position for your individual preferences.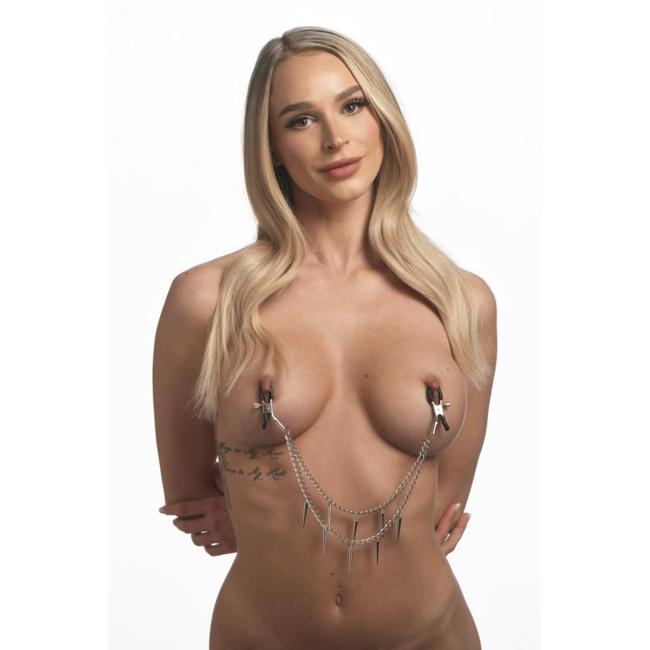 Made with nickel-free metal, these nipple clamps are suitable for those with sensitive bodies. They can be easily cleaned after use with a toy cleaner and left to dry.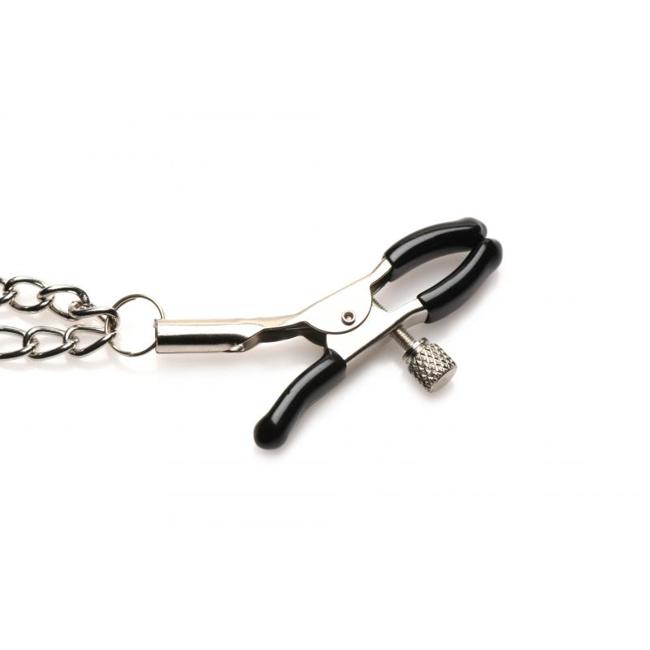 To use, simply take one clamp in one hand and grab the nipple in the other hand. Place the clamp right below the nipple along the areola and slowly apply pressure using the screw. Every movement will cause sensation or pain, so be intentional. It is recommended to keep the clamps on for no longer than 30 minutes, especially during the first few times of use. Removal can be intense, so take it slow.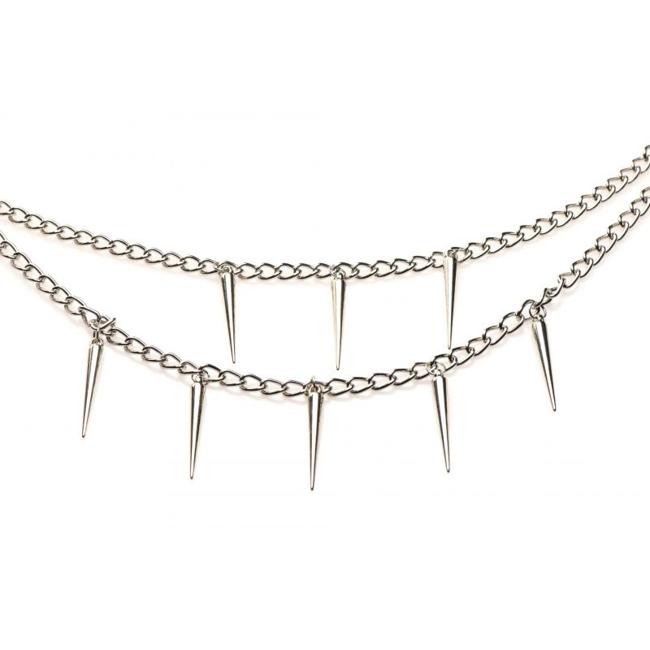 Overall, the Master Series Daggers Double Chain Nipple Clamps are a versatile and visually striking accessory for anyone interested in nipple play, bondage, and kink. Whether you are a beginner or an experienced user, these clamps offer a unique and pleasurable experience.