Description
The Mancage Model 16 Chastity 4.5 In Cage W/ Plug is an innovative male chastity device designed for those who enjoy the thrilling experience of restraint and control. This particular model comes with a unique feature – a urethral sounding dilator.
Mancage Model 16 Chastity 4.5 In Cage W/ Plug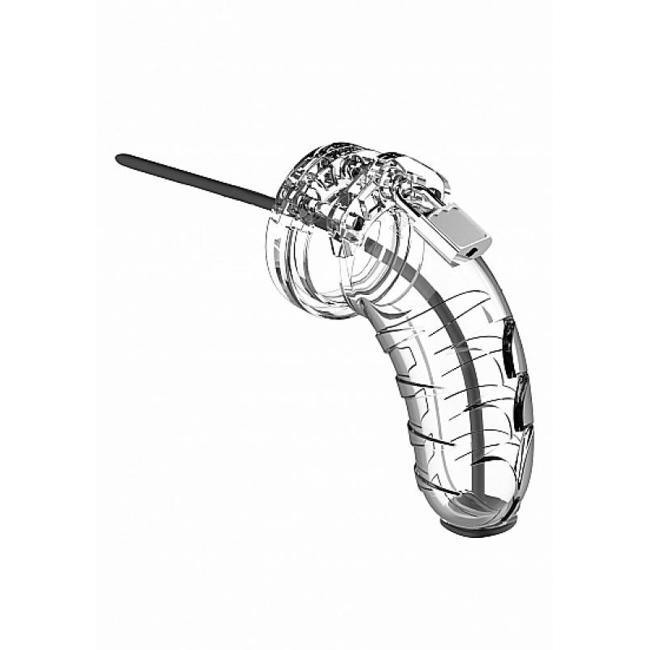 The cage itself is constructed from smooth and flexible medical grade silicone, ensuring both comfort and security. It measures 4.5 inches in length, perfectly encasing the shaft of the penis and preventing any unauthorized stimulation or erections. The cage also features a secure lock, keeping it securely in place until released by the keyholder.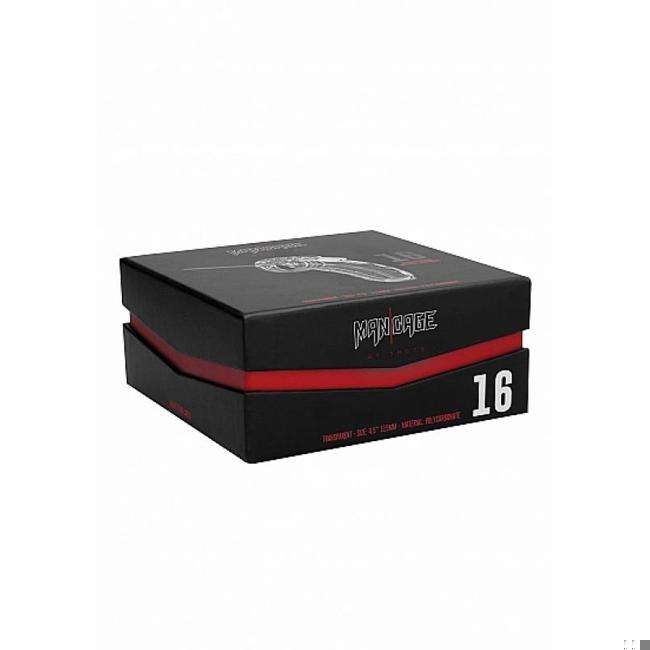 But what sets this chastity device apart is the inclusion of a urethral sounding dilator. Made from the same medical grade silicone, this dilator clicks into the bottom of the cage and gently slides into the opening of the urethra. It provides an exhilarating sensation and enhances the experience of chastity play.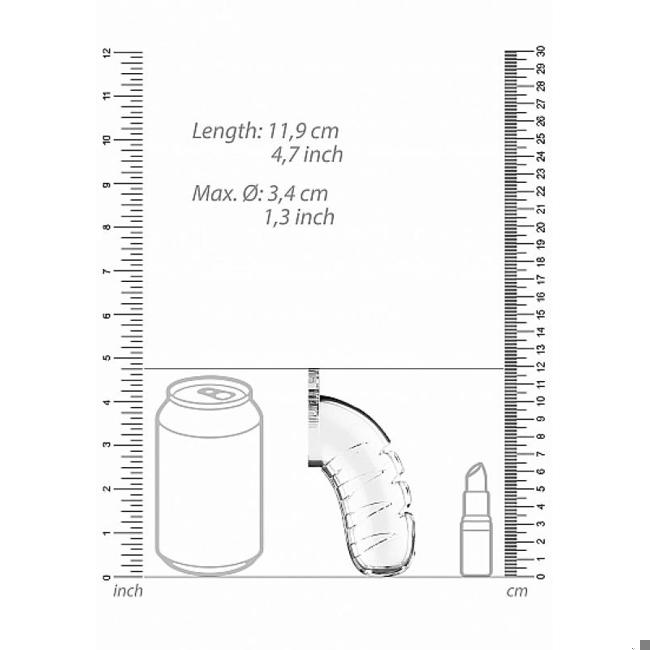 The urethral sounding dilator has a total length of 8.07 inches, with an insertable length of 7.87 inches. The diameter measures 0.137 inch, offering a gradual and comfortable stretching sensation. The dilator is designed to be used with caution and care, ensuring the utmost safety and pleasure during play.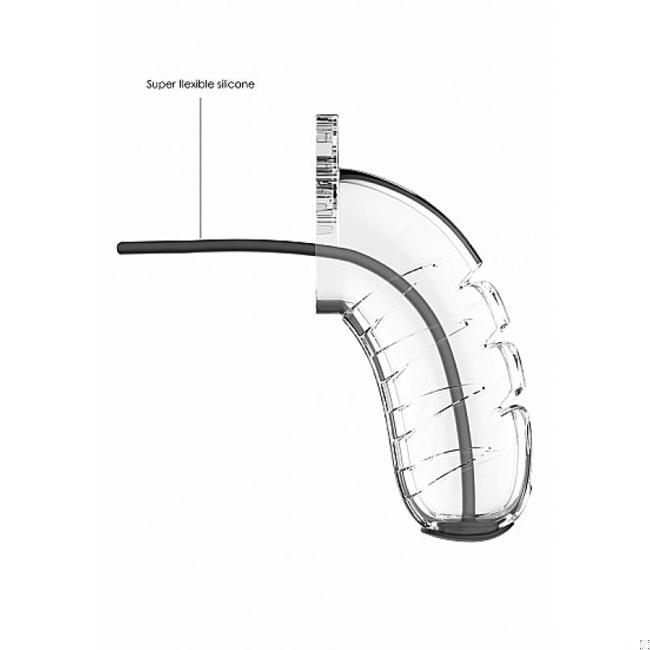 In terms of packaging, the dimensions are 6.1 inches by 6.1 inches by 2.95 inches, with a weight of 12.98 ounces. This discreet packaging ensures privacy during delivery and storage.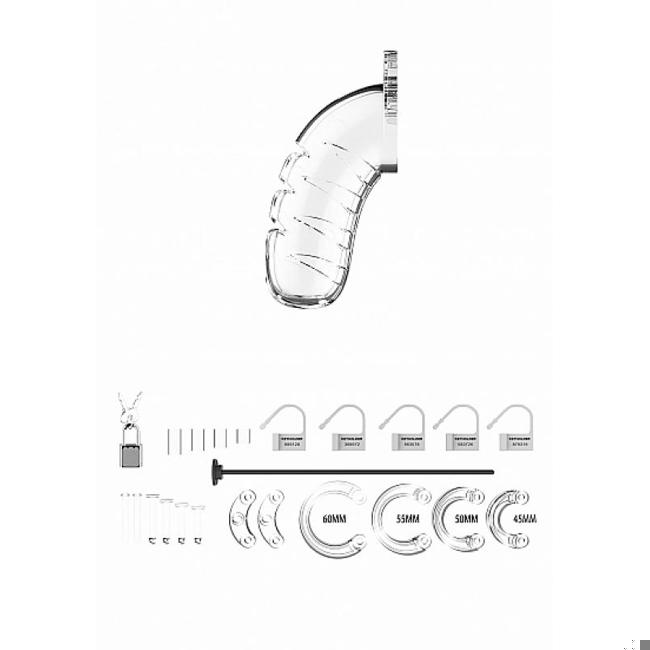 Overall, the Mancage Model 16 Chastity 4.5 In Cage W/ Plug is an exceptional choice for those seeking a high-quality and stimulating chastity experience. With its comfortable silicone cage and the added pleasure of a urethral sounding dilator, this device offers a unique and thrilling form of control and restraint. Embrace the power play and explore the pleasures of chastity with this innovative product.