Description
The King Cock Plus 6.5 In Thrusting Cock With Balls is a revolutionary toy that is sure to enhance your pleasure. Made by Pipedream Products, this Triple Density Thruster boasts a 6.5-inch size that is perfect for both beginners and experienced users alike.
King Cock Plus 6.5 In Thrusting Cock With Balls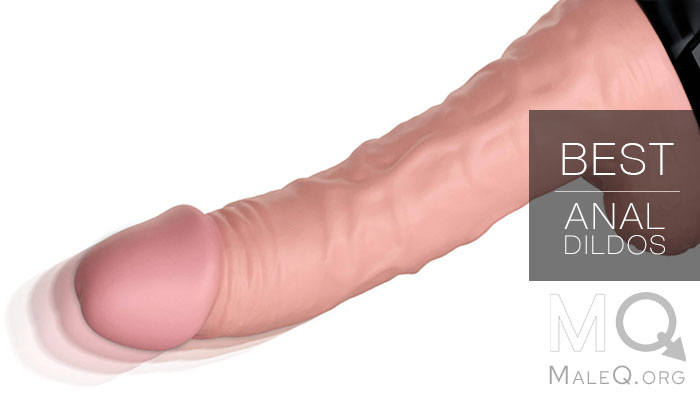 What sets this toy apart is its triple threat features. It offers a 1-inch deep piston powered thrusting motion, providing a realistic and satisfying experience. Not only that, but it also has internal warming capabilities, quickly reaching body temperature in just a matter of minutes. This adds a whole new level of realism to your play sessions.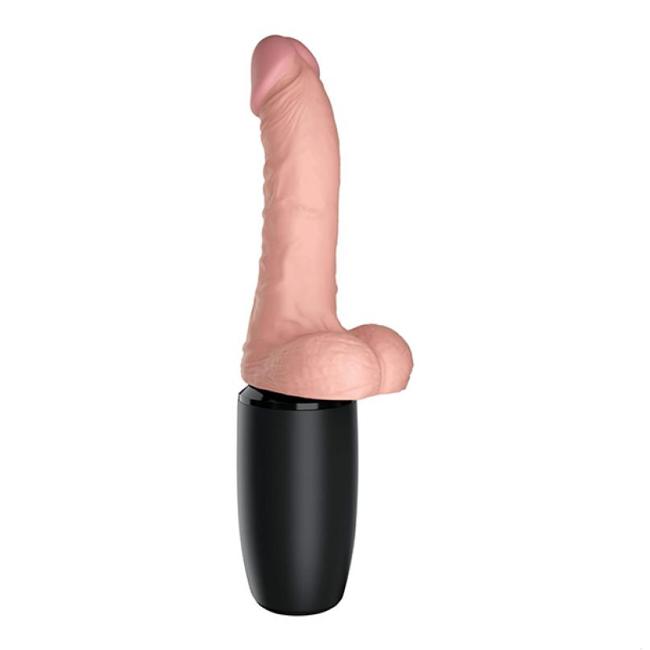 In addition to the thrusting action, this toy also features powerful stimulating vibrations. It has 7 unique functions of the vibrating motor, strategically located at the tip of the toy to offer pinpoint pleasure both internally and externally. With the combination of thrusting, vibration, and internal warming, you're guaranteed explosive orgasmic results every time.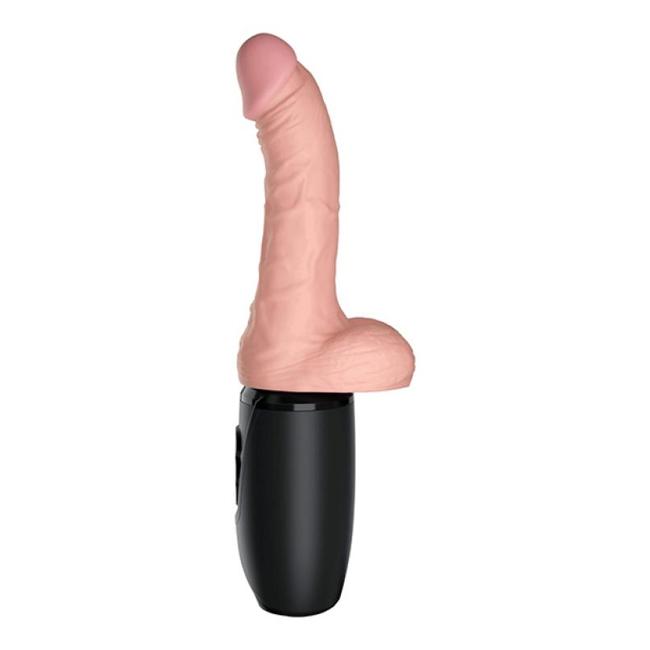 The King Cock Plus Thrusting Cock W/ Balls is designed to be naturally responsive, massaging your every movement. Whether you prefer a fast or slow pace, this toy is flexible enough to accommodate your desires. Its multi-speed functionality allows you to customize your experience to suit your needs.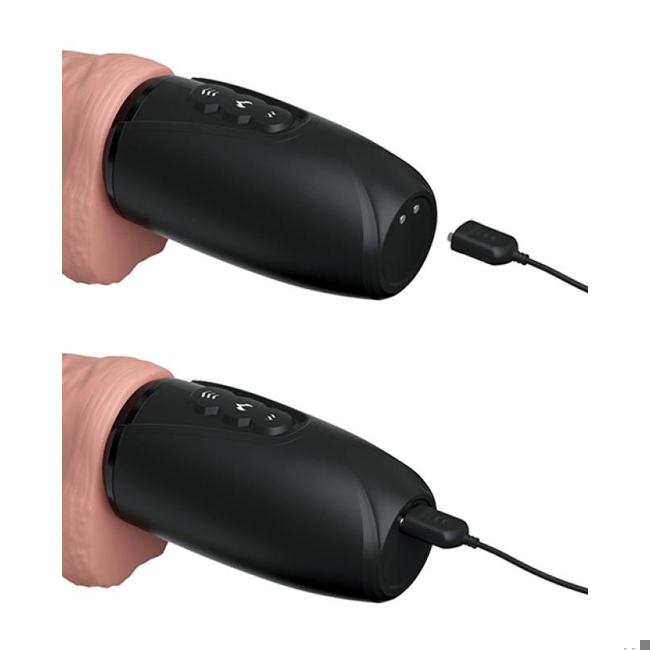 This toy is also USB rechargeable, making it convenient for on-the-go use. With its long-lasting battery life, you won't have to worry about it dying in the middle of your play session. The King Cock Plus Thrusting Cock W/ Balls is made using body-safe, phthalate-free materials, ensuring the highest level of safety and pleasure.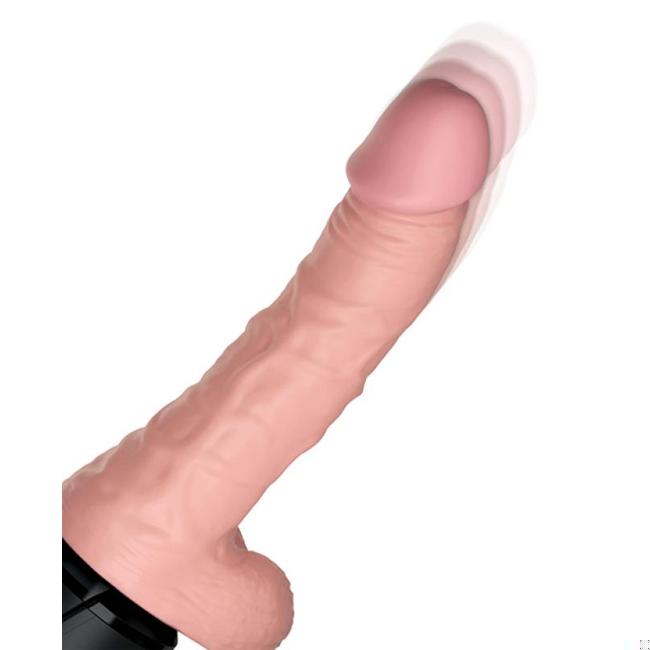 Cleaning up after use is a breeze with this toy. Simply use antibacterial cleaner and warm water to keep it in pristine condition. While it is not recommended to submerge the toy in water, it is compatible with water-based lubricants like Moist for added comfort and pleasure.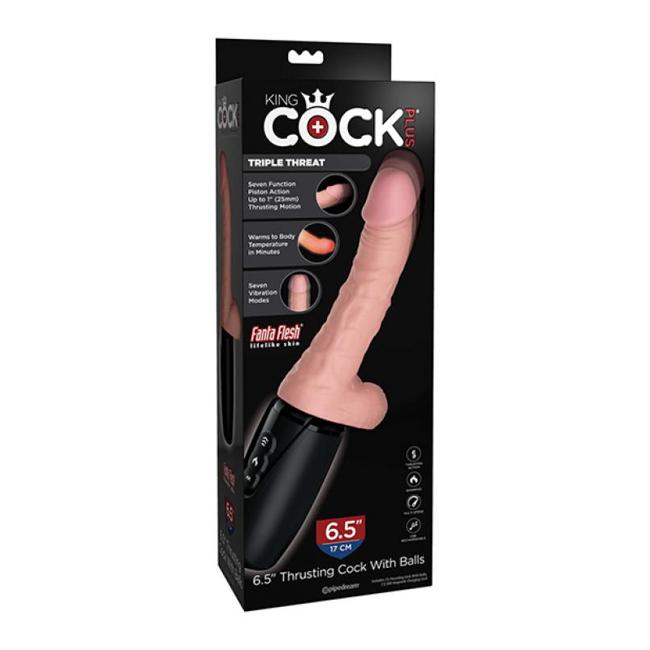 This product comes with a 90-day warranty from Pipedream Products, so you can purchase with confidence. So why wait? Experience the ultimate pleasure with the King Cock Plus 6.5 In Thrusting Cock W/ Balls. Get ready to feel the difference and indulge in unparalleled satisfaction.