Description
The King Cock Clear 9In W/ Balls Pink is a high-quality dildo designed to enhance your pleasure experience. It is created by Pipedream Products, known for their innovative and realistic adult toys.
King Cock Clear 9In W/ Balls Pink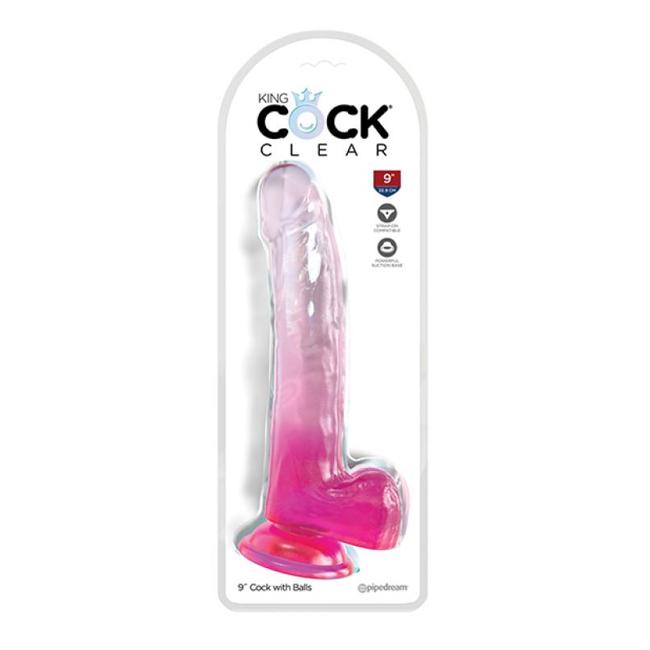 This dildo is made with a specially crafted formula that is virtually odorless, non-sticky, and easy to clean. It combines a translucent material with a realistic cock design, giving it a unique and visually appealing appearance. The luminous clarity of the dildo adds an extra level of excitement to your fantasies.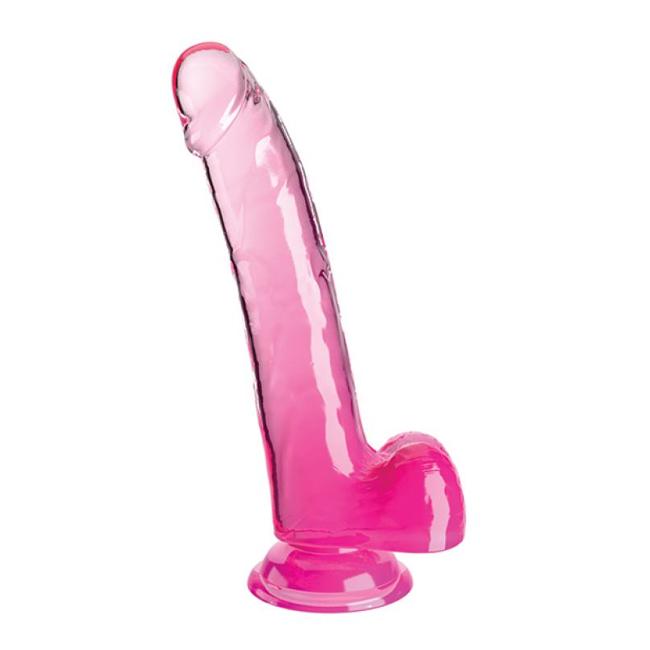 The King Cock Clear dildo features a flexible shaft, detailed veins, and a defined head, providing a lifelike and stimulating experience. It engages your senses both visually and physically, allowing you to indulge in your desires.
The powerful suction cup base of the dildo allows it to stick to nearly any flat surface, giving you the freedom to explore different positions and angles. It also makes the dildo harness compatible, adding versatility to your playtime.
Operating instructions for the King Cock Clear dildo are simple. Use plenty of Moist Lubricant for an extra wet and wild encounter. Afterward, clean up is quick and easy with antibacterial toy cleaner and warm water.
This dildo is made using body-safe materials called Thermoplastic Elastomers (TPE) to ensure both your safety and pleasure. It has a total length of 9.76 inches, with an insertion length of 7.99 inches and a diameter of 1.77 inches.
The King Cock Clear 9In W/ Balls Pink falls under the categories of Dildos, Dongs, Realistic Large Dildos, Dildos, Dongs Realistic, and Flexible Dildos. With its innovative design, lifelike appearance, and versatile features, this dildo promises to fulfill your most intimate desires.