Description
The King Cock Clear 8In Pink is a high-quality, realistic dildo designed to enhance your pleasure experience. Manufactured by Pipedream Products, it is made with a specially crafted formula that is virtually odorless, non-sticky, and easy to clean.
King Cock Clear 8In Pink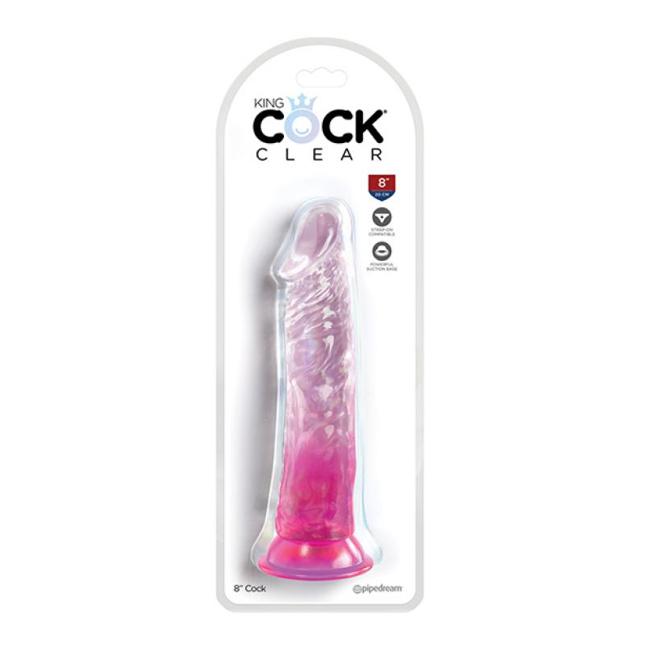 This dildo features a translucent design, giving it a unique and visually appealing appearance. With its lifelike cock shape, complete with detailed veins and a defined head, it is designed to fulfill all your fantasies. Whether you enjoy solo play or with a partner, the King Cock Clear is sure to engage your senses both visually and physically.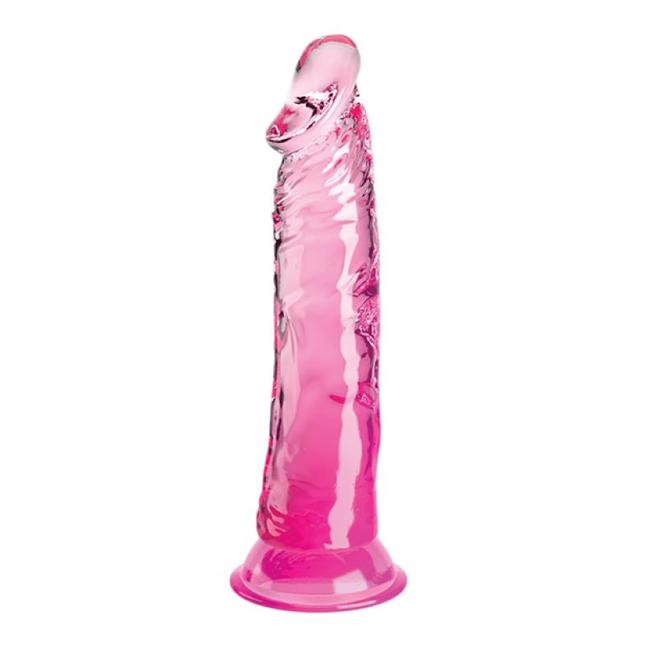 One of the standout features of this dildo is its powerful suction cup base. This allows you to securely attach it to nearly any flat surface, offering a hands-free experience and adding versatility to your play. Additionally, the suction cup base makes the dildo harness compatible, giving you even more options for exploration.
To ensure a pleasurable experience, it is recommended to use plenty of lubricant. The King Cock Clear is made from body-safe materials, specifically Thermoplastic Elastomers (TPE). This material is both durable and comfortable, offering a realistic feel.
Cleaning up after use is quick and easy. Simply use antibacterial toy cleaner and warm water to maintain the cleanliness and integrity of the dildo. With a total length of 8.58 inches, a width of 1.81 inches, and an insertable length of 7.75 inches, this dildo falls within the medium size range.
Whether you are new to using dildos or an experienced user, the King Cock Clear 8In Pink offers a high-quality, realistic, and versatile option for your pleasure needs.