Description
Introducing the King Cock Clear 11In W/ Balls, a top-quality dildo crafted by Pipedream Products. This sensational toy is designed to take your pleasure to new heights, offering a truly remarkable experience. The specially formulated material used in its construction is virtually odorless, non-sticky, and effortless to clean, ensuring a seamless and enjoyable encounter every time.
King Cock Clear 11In W/ Balls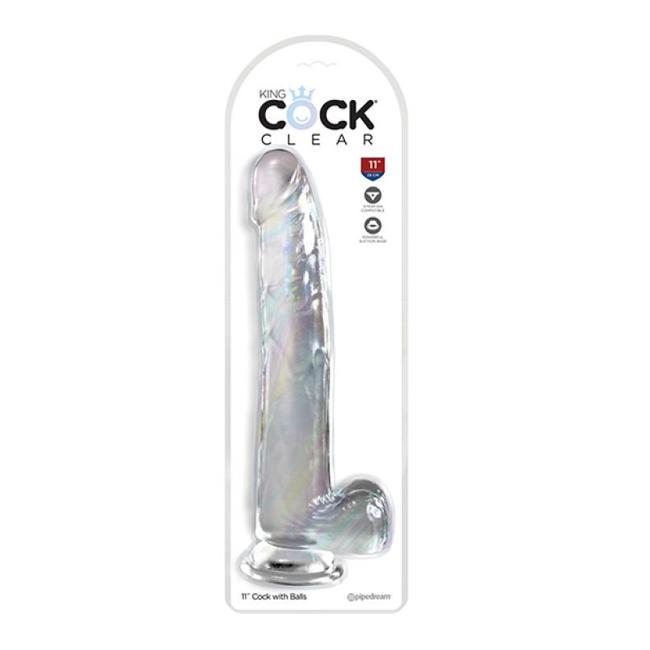 The King Cock Clear dildo seamlessly combines a translucent design with a realistic cock shape, resulting in a visually stunning and lifelike toy that will fulfill all your deepest desires. The luminous clarity of the dildo, combined with its lifelike texture and attention to detail—veins, shaft, and defined head—will captivate your senses, both visually and physically.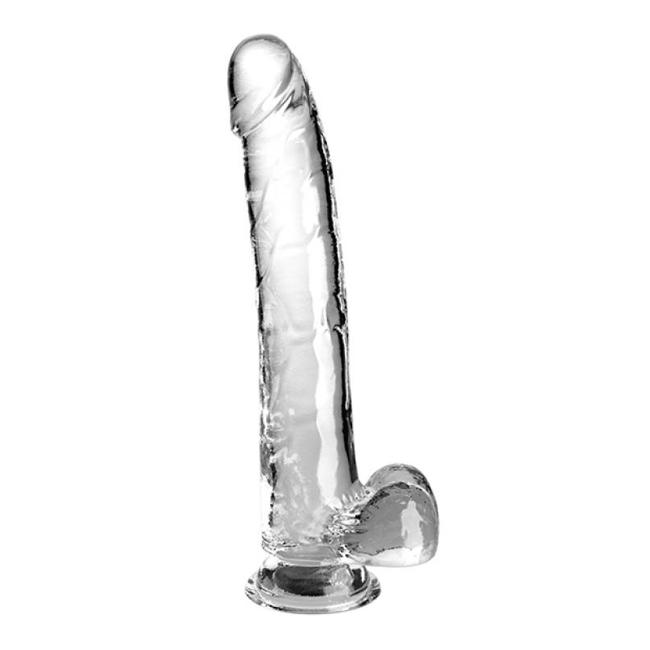 The powerful suction cup base of the King Cock Clear allows it to firmly attach to almost any flat surface, giving you the freedom to explore various positions and angles. Additionally, its harness-compatible design ensures versatility during both solo and partner play, making it suitable for use with strap-on harnesses.
Key Features and Benefits:
– Pure and translucent material, offering a visually stunning experience.
– Lifelike design, meticulously handcrafted with every vein, shaft, and head detail.
– Powerful suction cup base for secure attachment to flat surfaces.
– Harness compatible, allowing for use with strap-on harnesses.
– Detailed operating instructions: for the best experience, generously apply Moist Lubricant for extra wet and wild encounters.
– Easy care instructions: clean up is a breeze with antibacterial toy cleaner and warm water.
– Made from body-safe materials, specifically Thermoplastic Elastomers (TPE).
Size Specifications:
– Total Length: 12 inches
– Insertion Length: 9.76 inches
– Width: 2 inches
Categories:
This incredible sex toy falls under the categories of Dildos, Dongs, Realistic Large, Monster Cocks, and Dildos and Dongs Realistic.
Get ready to embark on a mind-blowing journey of pleasure with the King Cock Clear 11In W/ Balls. Experience the unbeatable quality, lifelike design, and versatile functionality that only Pipedream Products can offer.