Description
Introducing the Jock C-Thru 8In Clear Dildo W/ Balls Tpe! This incredible pleasure toy is designed to satisfy your deepest desires with its impressive features. Made by Curve Novelties, the Jock C-Thru dildo is a part of their C-Thru line, ensuring exceptional quality and pleasure.
Jock C-Thru 8In Clear Dildo W/ Balls Tpe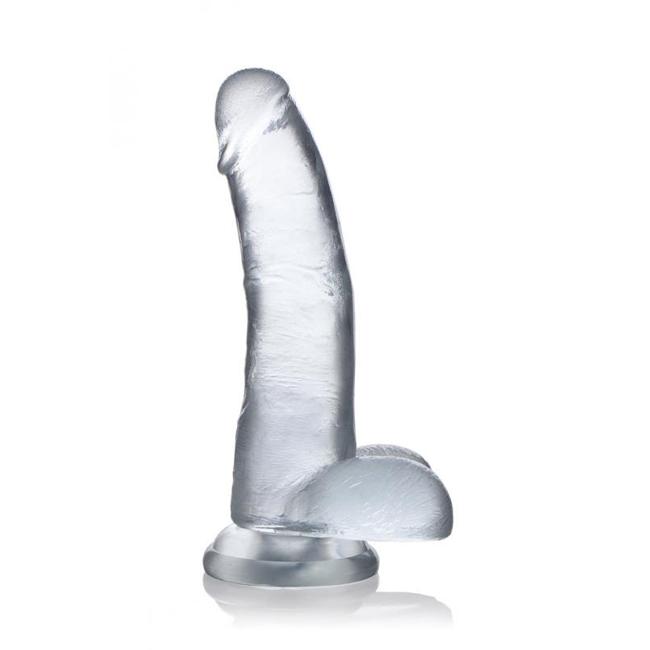 This clear dildo is a generous 8 inches long, making it perfect for those craving a fulfilling experience. With its lifelike details, it provides a realistic penis design, adding to the overall pleasure. The dimensions of the Jock C-Thru dildo are an overall length of 9 inches, an insertable length of 7.75 inches, a head diameter of 6 inches, and a base diameter of 7 inches. Its wide girth ensures a satisfying stretch with every use.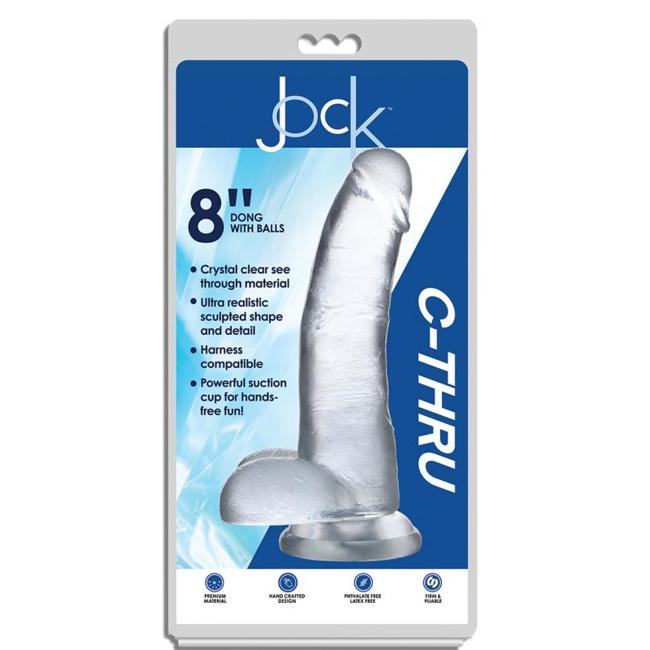 Crafted from Crystalline Thermoplastic Elastomers (TPE), this dildo offers extreme flexibility, allowing you to find the perfect angle and position to suit your desires. The TPE material is ultra-clear, giving you a visually stimulating experience. Additionally, the material is waterproof, making it easy to clean and suitable for water-based fun.
One of the standout features of the Jock C-Thru dildo is its mega suction cup base, which offers strong suction. This suction cup allows you to attach the dildo to any smooth surface, opening up a range of possibilities for hands-free play. It also makes the dildo harness compatible, giving you the option to use it with a strap-on harness for exciting couples play.
The Jock C-Thru dildo is low maintenance, ensuring that you can focus on pleasure without worrying about complicated care routines. The sturdy construction means that it can withstand intense use, guaranteeing long-lasting durability.
Whether you're a beginner or experienced user, the Jock C-Thru 8In Clear Dildo W/ Balls Tpe is sure to provide immense pleasure. Its realistic design, flexibility, and strong suction cup base make it a versatile and satisfying toy for solo and partnered play. Add this amazing clear dildo to your collection today and experience pleasure like never before.