Description
Introducing the JO Cool H2O Anal Lubricant, the latest innovation from System JO. Specifically designed for anal play, this lubricant offers a higher viscosity and a stimulating tingle upon contact, enhancing your sensual experience like never before.
Jo Cool H2O Anal Lubricant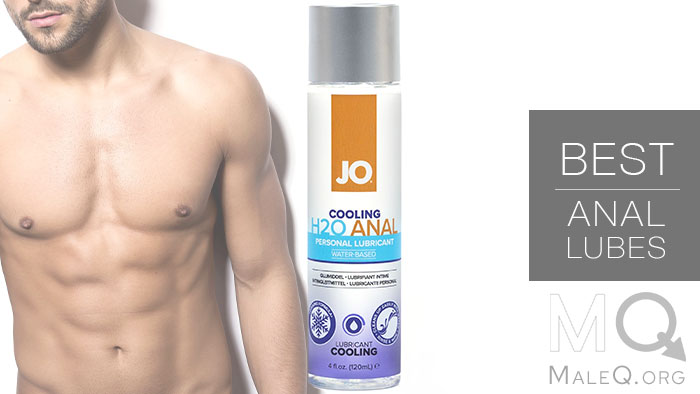 One of the standout features of the JO Cool H2O Anal Lubricant is its unique formula that contains no oil, wax, or silicone. This means you can enjoy smooth and frictionless pleasure without any unwanted residue or stickiness.
This water-based lubricant boasts a long-lasting formula that ensures lasting pleasure and allows you to indulge in your desires for as long as you desire. It also does not contain any numbing agents, ensuring you can fully feel every sensation without any loss of sensitivity.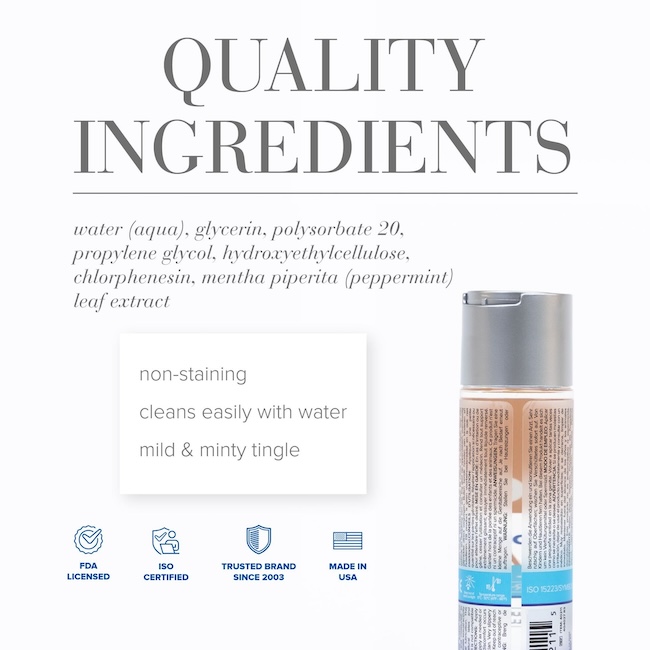 Compatible with all sex toys and latex condoms, the JO Cool H2O Anal Lubricant is versatile and safe for use with any material. Whether you're enjoying some solo play or exploring new heights with a partner, this lubricant will provide a silky smooth feel that intensifies pleasure.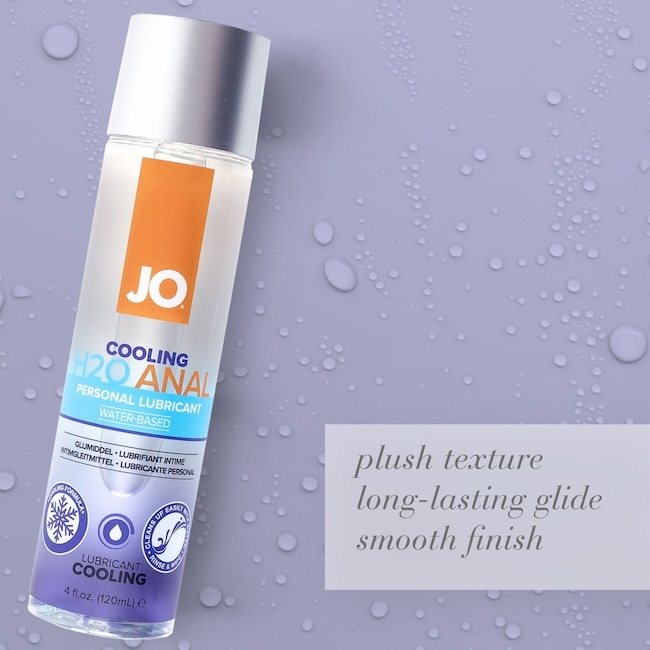 Washing off is a breeze, as the JO Cool H2O Anal Lubricant easily rinses off with water, leaving no residue behind. This saves you time and hassle after indulging in your wildest fantasies.
The tingling sensation provided by this lubricant heightens arousal and adds an extra dimension to your intimate moments. It's the perfect companion for those looking to explore new sensations and spice up their bedroom adventures.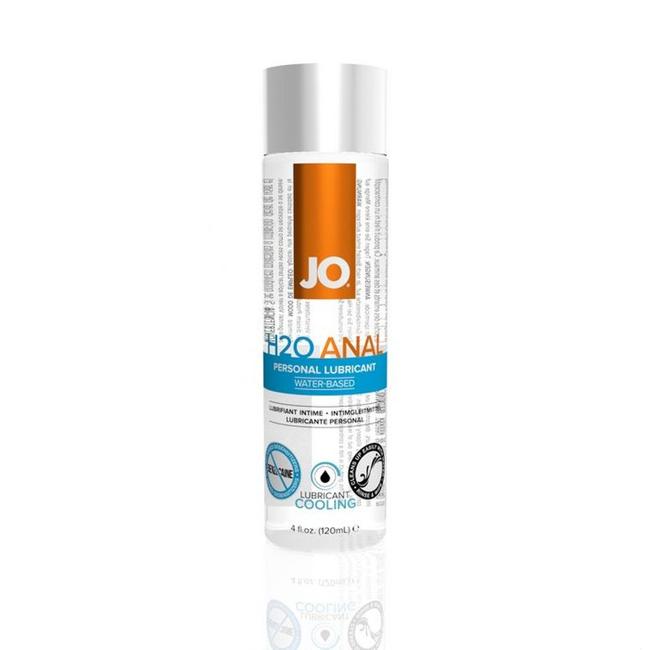 Formulated by System JO, a leading brand in sensual products, the JO Cool H2O Anal Lubricant is crafted with the highest-quality ingredients and undergoes strict quality controls. This ensures that you receive a superior product that exceeds expectations and delivers unparalleled pleasure.
Ingredients include propylene glycol, water, cellulose gum, menthol, methylparaben, and propylparaben. These carefully selected ingredients work together to create a safe and effective lubricant that you can trust.
Experience a new level of pleasure with the JO Cool H2O Anal Lubricant. System JO invites you to elevate your sensual experiences and discover a world of pleasure that will leave you craving for more. Get ready to enhance your intimacy and enjoy the ultimate satisfaction.