Description
The Jessi 420 Purple Remote Mini Bullet is a powerful and versatile vibrator from Maia Toys. Part of the Jessi 420 series, this vibrator features a unique Hemp Leaf Print design on its soft and body-safe silicone coating.
Jessi 420 Purple Remote Mini Bullet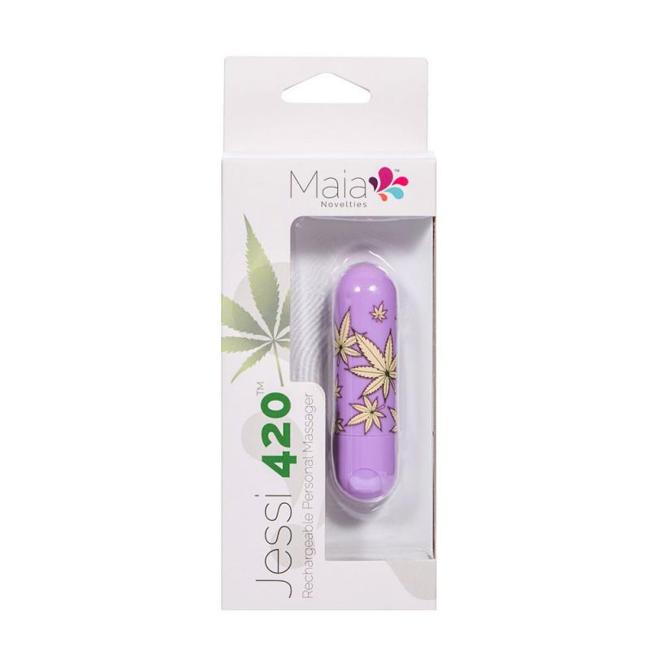 Measuring at 3 inches in length and approximately 0.75 inches wide, this compact and discreet mini bullet is perfect for travel and can easily be taken anywhere you go. Despite its small size, it packs a powerful punch with its super-charged motor that will enhance your pleasure time after time.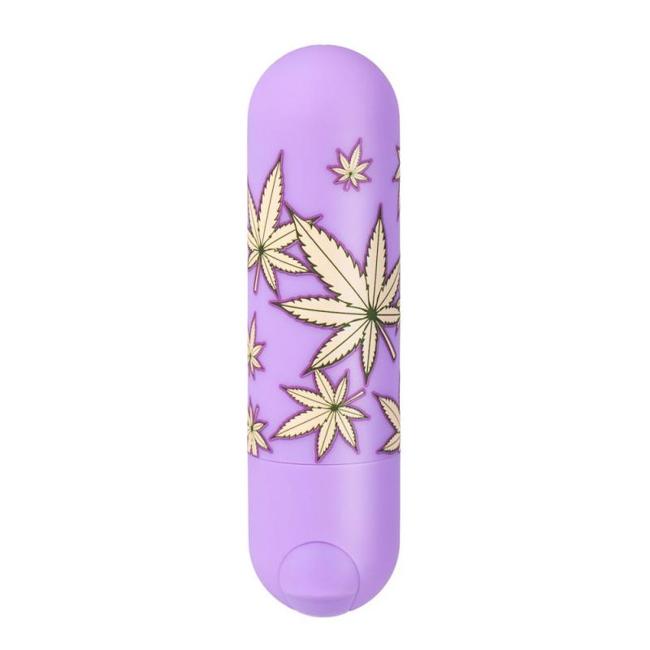 The Jessi 420 Purple Mini Bullet offers 10 different vibration functions, allowing you to find the perfect setting to suit your desires. The slender shape and easy handling make it ideal for both external and internal stimulation.
This mini bullet vibrator is also designed for wet play, as it is 100% submersible, opening up a whole new realm of possibilities in the bedroom or the bath.
It comes with a USB charging cable, making it convenient to recharge whenever necessary. Additionally, the Jessi 420 Purple Mini Bullet includes a 1-year replacement warranty, providing peace of mind and ensuring the longevity of your toy.
Whether you're a beginner or an experienced user, the Jessi 420 Purple Remote Mini Bullet offers versatility, power, and pleasure in a compact and stylish package. It is a must-have addition to any collection of sex toys and is suitable for solo use or to spice things up with a partner.