Description
The Ivory Duo-12In Double Dong Veined is a 12-inch double-ended dildo designed for couples who want to enhance their intimate experiences. Manufactured by California Exotic Novelties, this toy is made to provide the ultimate orgasmic experience for two.
Ivory Duo-12In Double Dong Veined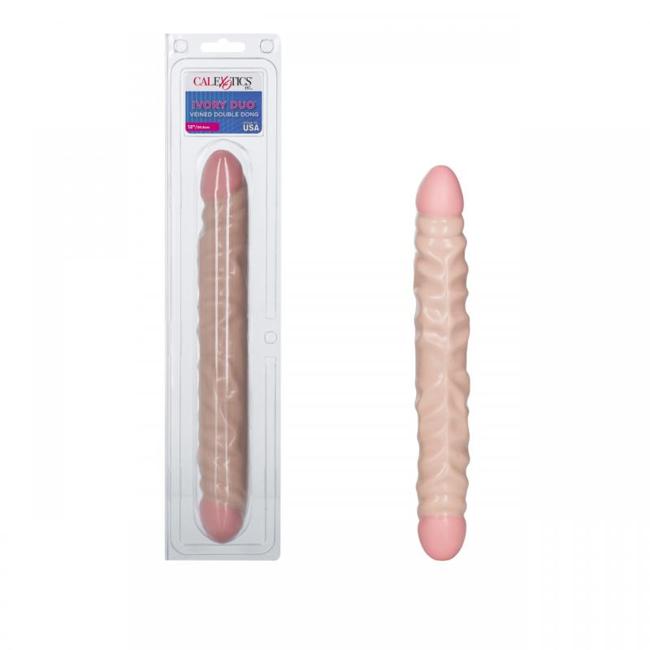 The double dong is made from high-quality Anti-bacterial Poly-Melt PVC, ensuring its safety and hygiene when used on any part of the body. The material is soft, plushy, and pliable, giving it a realistic feel during use.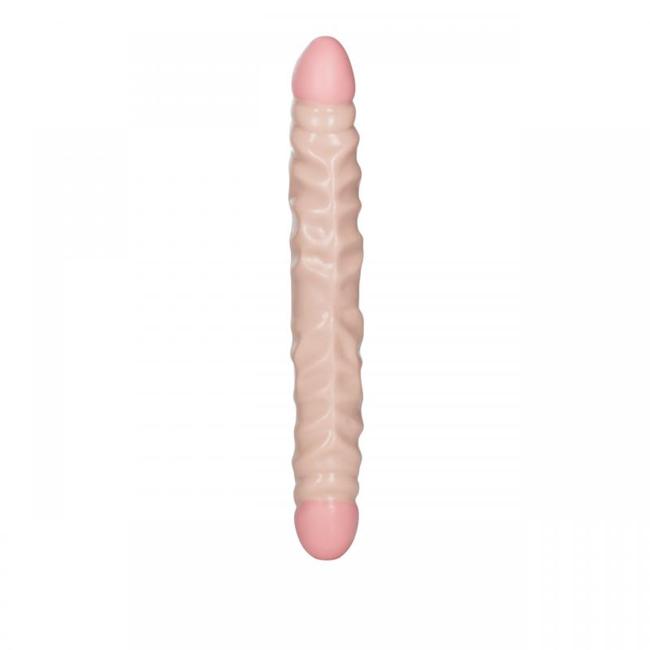 With its lifelike veins and ridges, the Ivory Duo-12In Double Dong Veined offers a realistic look and feel, simulating the sensation of a real penis. The veined texture enhances pleasure and stimulation during use.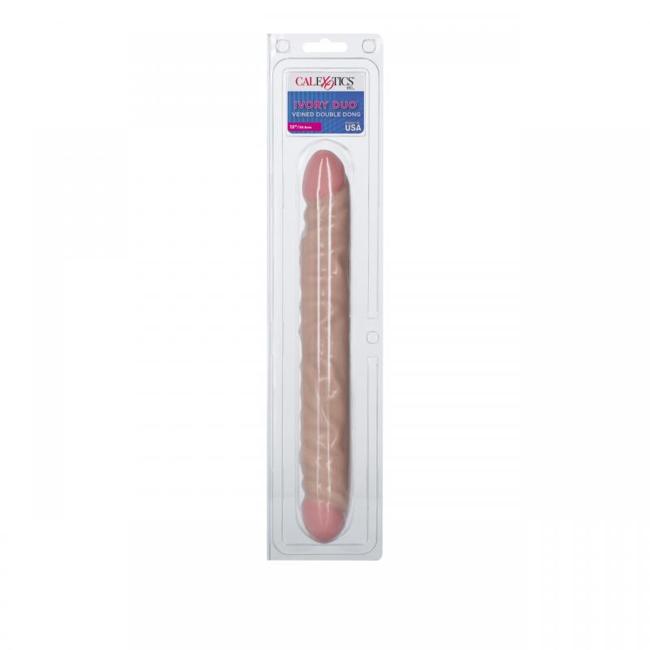 This versatile toy can be used for both solo play and shared experiences. It offers easy use from any position and angle, allowing for maximum comfort and enjoyment. Whether used for G-spot or P-spot stimulation, or for anal, vaginal, or prostate play, this double dong provides versatility in pleasure options.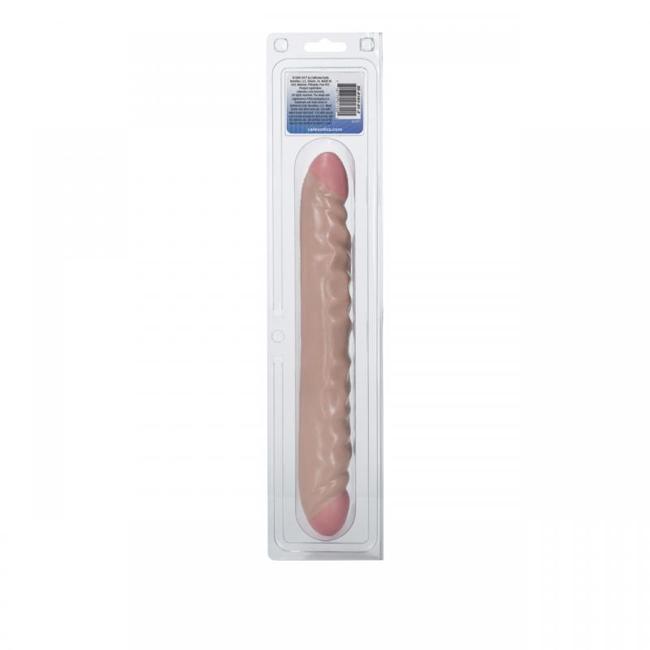 To ensure a smooth and enjoyable experience, it is recommended to use a universal lube. After use, the toy can be easily cleaned with Cal Exotics Universal Toy Cleaner.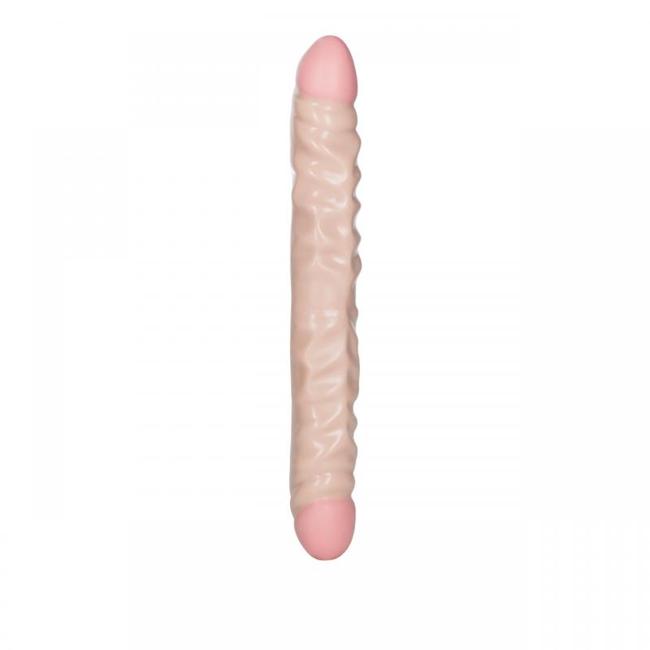 The Ivory Duo-12In Double Dong Veined weighs 14.1 ounces and measures 12 inches long and 1.5 inches wide. The hand-finished and detailed ivory rubber dong is phthalate-free and made from non-toxic materials.
This product comes with a 1-year warranty and is made in the USA. It falls under the categories of Dildos, Dongs, Double Dongs, Dildos and Dongs Realistic, and G-Spot Stimulators.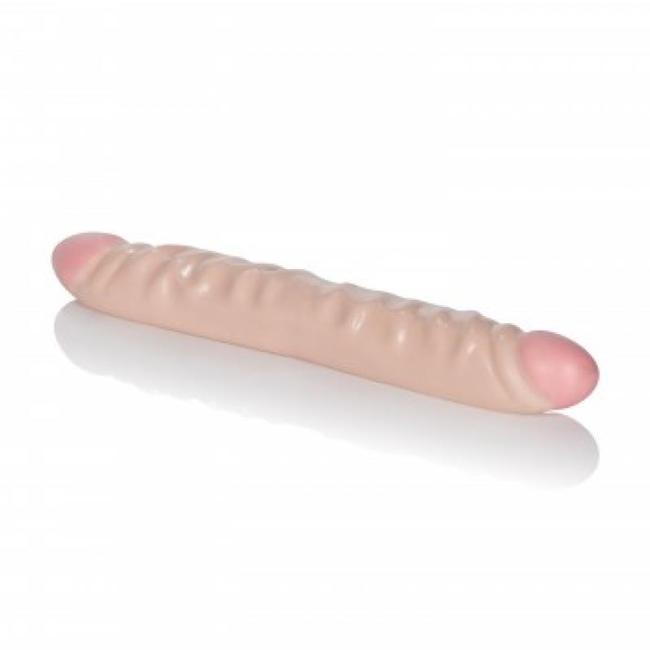 Note: This product may be restricted on certain platforms, including Amazon. The restricted status may expire in 2023.