Description
Introducing the Glas 8 Inch Ribbed Glass Dildo, a luxurious and versatile pleasure tool designed to deliver intense G-Spot or P-Spot stimulation. Measuring in at 8 inches in length, this glass dildo is meticulously handcrafted and hand blown for your ultimate satisfaction.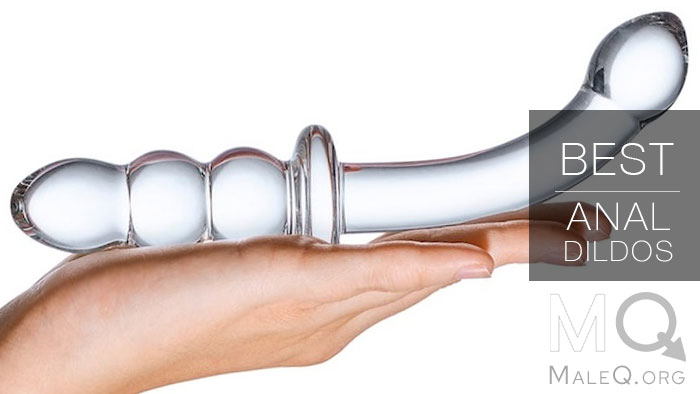 Glas 8 Inch Ribbed Glass Dildo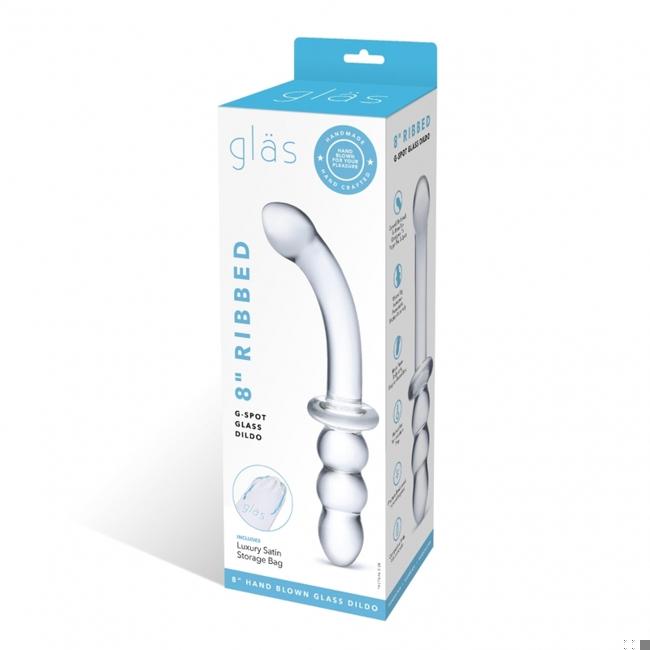 The unique design of the Glas 8 Ribbed G Spot Glass Dildo features two ends, each offering a different sensation. One end boasts a curved shaft and bulbous tip, perfectly shaped to target and massage the elusive G-Spot. The gentle curve and strategically placed ridges offer a precise and pleasurable experience, ensuring maximum pleasure and satisfaction.
Size
Circumference: 3.75 inches
Insertable Length: 4.5 inches
Shaft Diameter: 0.75 inch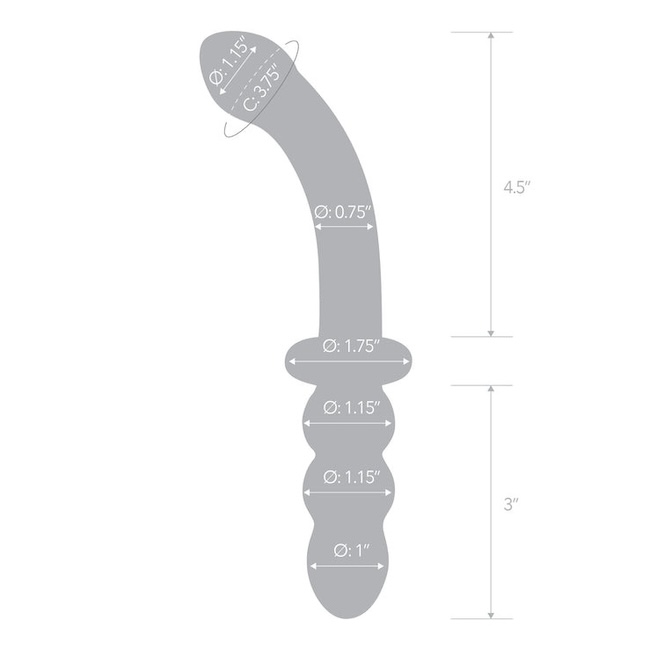 On the other end, you'll find a ribbed texture that provides delightful friction and stimulation with every thrust. The ribbed design is intended to massage and tease your erogenous zones, creating waves of pleasure throughout your entire body. With this versatile design, you can choose between the curved or ribbed side depending on your mood and desires.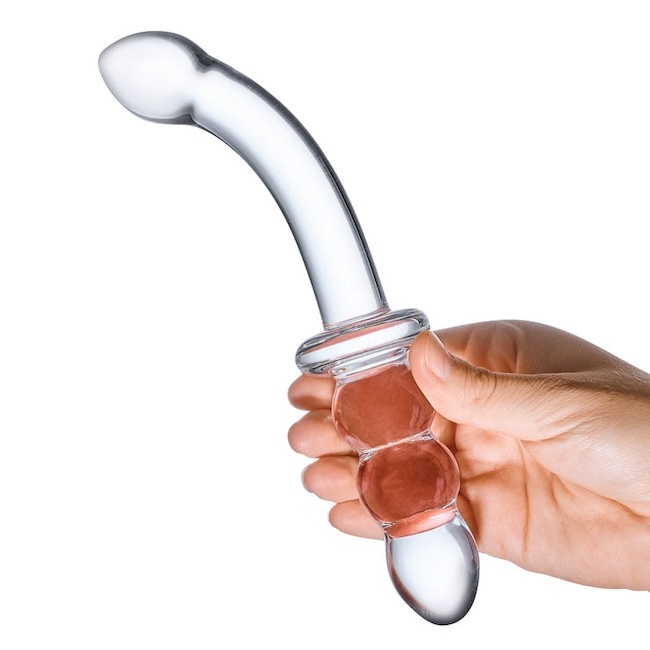 Crafted from high-quality, hypoallergenic borosilicate glass, this dildo is not only visually stunning but also incredibly durable. The glass material adds a unique and luxurious sensation to your intimate play, as it quickly adjusts to your body temperature, allowing for a comfortable and pleasurable experience.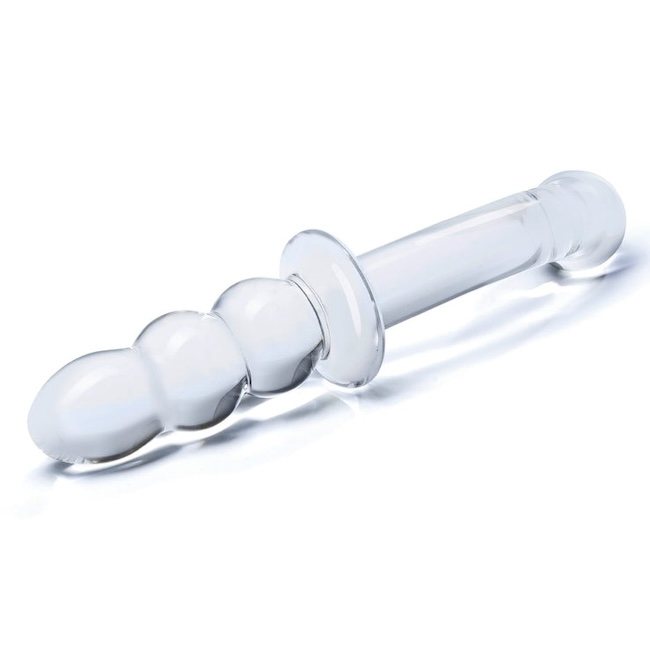 For added convenience and discretion, the Glas 8 Ribbed G Spot Glass Dildo comes with a luxury satin storage bag, ensuring that your toy is always ready for use and protected from dust and scratches.
The Glas 8 Ribbed G Spot Glass Dildo is a must-have for those seeking intense G-Spot stimulation. Its carefully crafted design, high-quality materials, and versatile functions make it a perfect addition to any intimate toy collection. Indulge in the pleasure and satisfaction that this exquisite glass dildo provides, and explore new heights of pleasure and ecstasy.