Description
Glas 7.25 Glass Beaded Butt Plug by Electric / Hustler Lingerie in MQ featured Male Sex Toys and  Anal Sex Toys.
Glas 7.25 Glass Beaded Butt Plug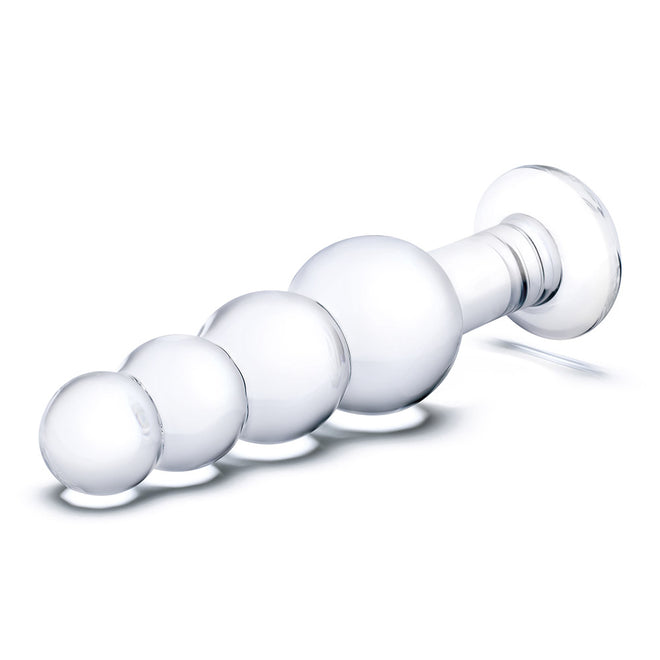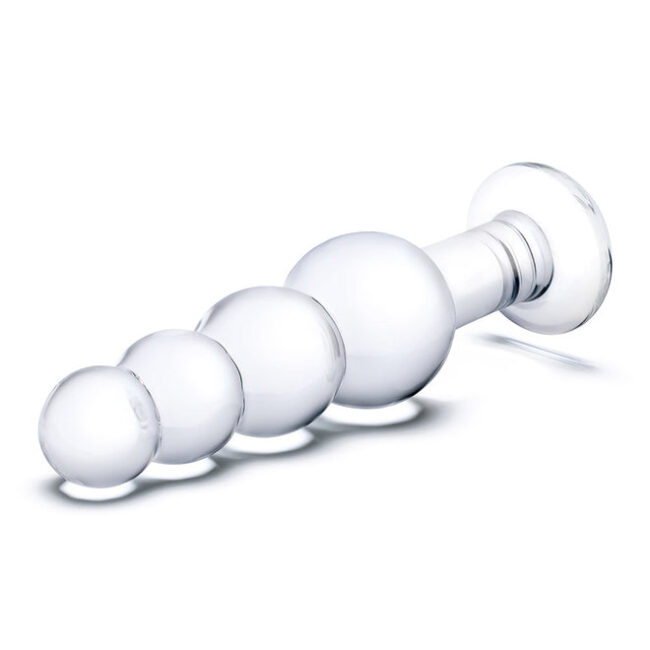 Glas 7.25 inches Glass Beaded Butt Plug from Electric Eel. Go pop, pop, OH! with the 7.25 inches Glass Beaded Butt Plug from Gls. Experience layers on layers of anal dilation with this girthy, graduated series of glass beads to truly test your anus with an adventure of stamina and sensation. The beaded plug's smooth texture allows for easy insertion, removal, and re-insertion for the optimal prostate pummeling experience. Pop this beaded baddie in and out using your favorite anal lubricant and keep your tushy tested for taking it all the way!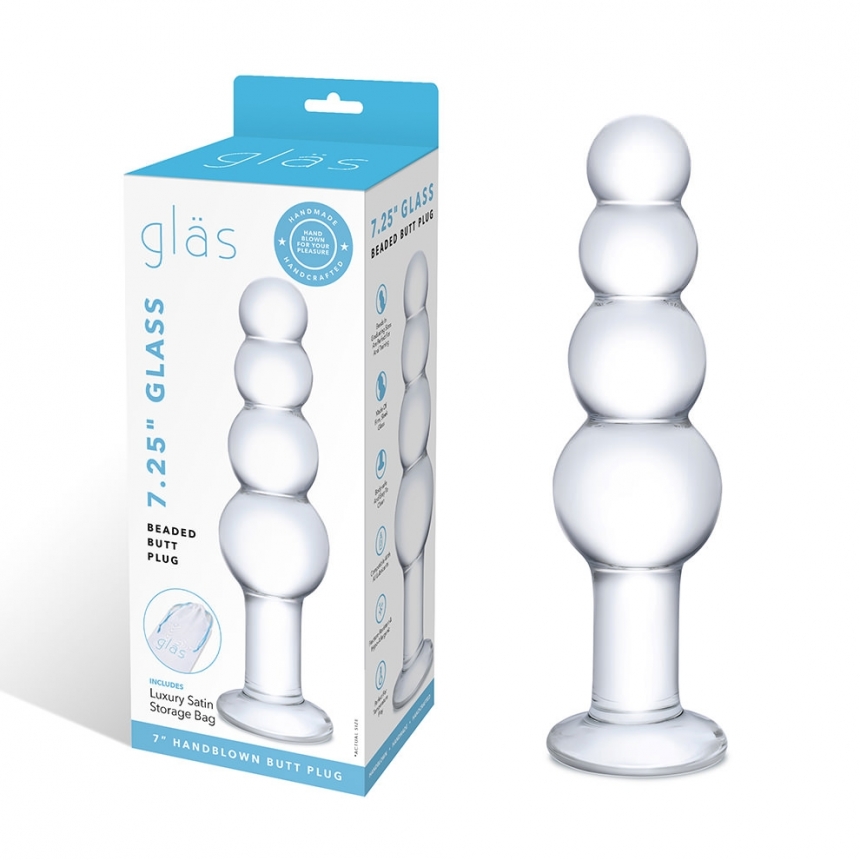 This beaded beauty is designed for orgasmic backdoor stimulation with a row of smooth glass beads in graduated sizes. Each bead can be inserted with ease and then slowly pulled out for even more stimulation upon removal. The flared base ensures that it safely stays in place when in use. Hand made. Hand crafted. Includes a luxury satin storage bag. Hand blown for your pleasure.
Key features: beaded bulbous end for graduated anal play. Extra long length. Flared base. Perfect for temperature play.Fracture resistant. Hypo-allergenic. Compatible with all lubricants. Luxury satin storage bag included. It is also safe to use with any and all lubes. You can enhance the feel of this glass dildo through temperature play. Simply submerge this toy in warm or cool water to change up how it feels against your skin.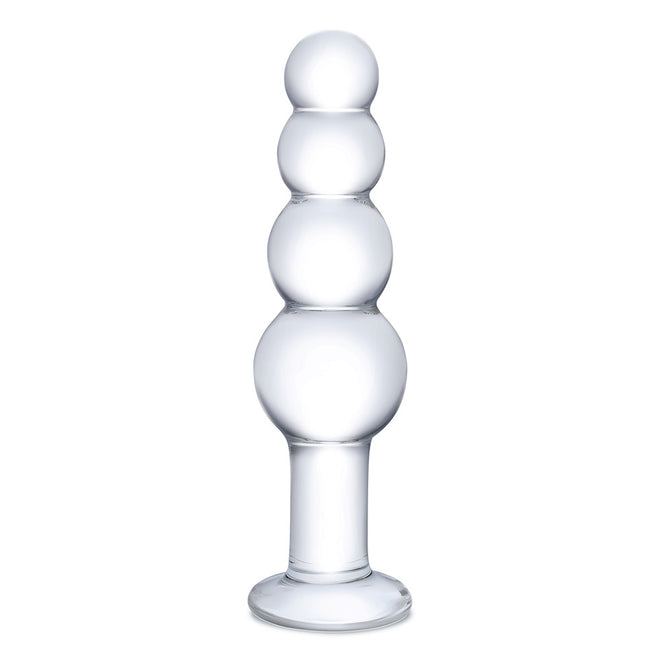 Cleaning before first use prior to using your Glas pleasure toy for the first time, it is extremely important to clean it. Because it is nonporous, glass sex toys can be cleaned effectively in all kinds of ways. The most convenient way to clean your glass toy is to place them on the top rack of your dishwasher. You can also clean your toys using a mild soap and warm water, antibacterial soap, and in boiling water.
How to clean: there are various ways to clean your sex toys, including hand washing them with simple mild soap and water or using an antibacterial cleaner or placing them in the dishwasher in the dishwasher. Electric Eel – Glas Glass Butt Plug.
Categories: Anal Toys, Small and Medium Butt Plugs, Sextoys for Couples. 2022.
Originally release 2022-03-08.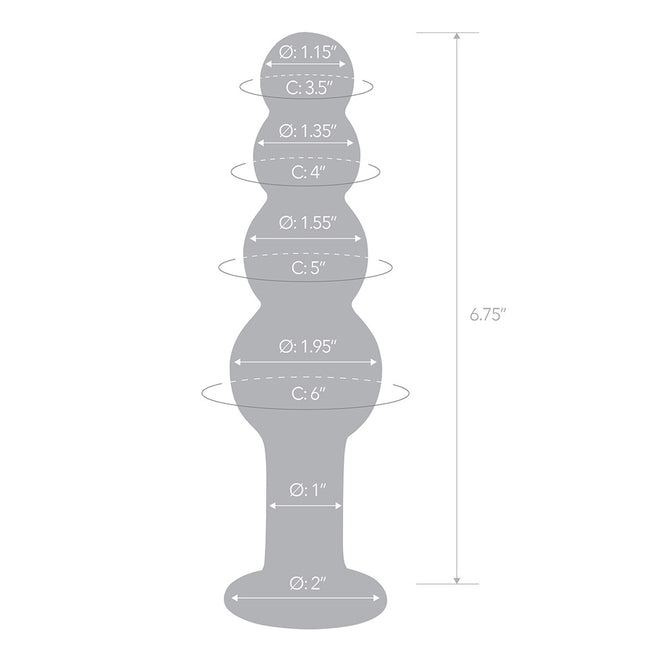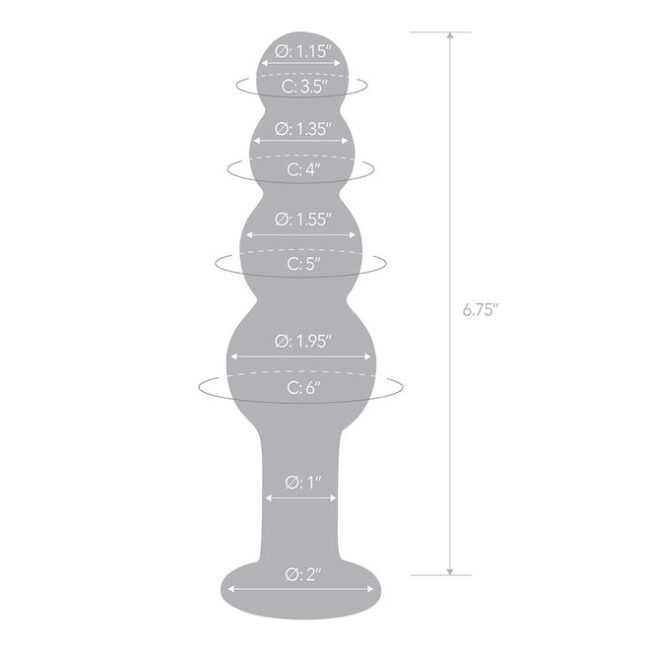 Dimensions (Inches): Height – 0  Length – 0 Width – 0
Weight: 1 pounds.
Color: Clear