Description
The Evolved Ringmaster is a high-quality rabbit vibrator designed to provide intense pleasure and stimulation. It features two powerful motors that offer four different functions to ensure a delightful experience.
Evolved Ringmaster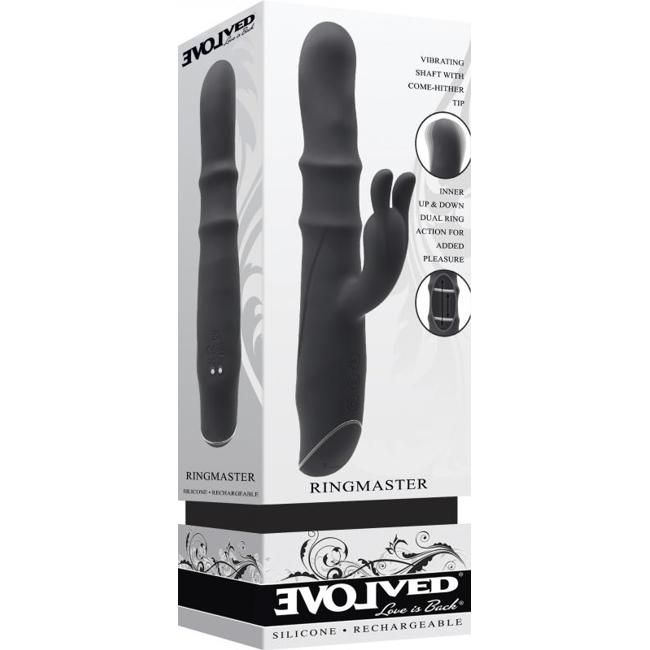 The main shaft of the vibrator delivers jolting vibrations with 10 different speed options. Simultaneously, the bunny ear stimulator also provides vibrations to enhance clitoral stimulation. The head of the vibrator has a unique come-hither wag function that works in harmony with the up and down motion of the central rings.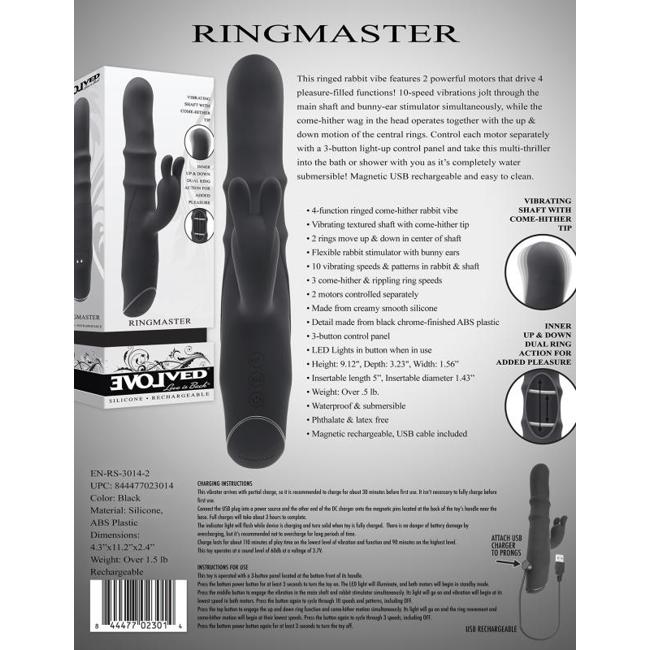 This rabbit vibrator offers versatility and ease of use with its three-button light-up control panel. Each motor can be controlled separately, allowing you to customize your experience based on your desires. The LED lights in the buttons provide visibility when the vibrator is in use.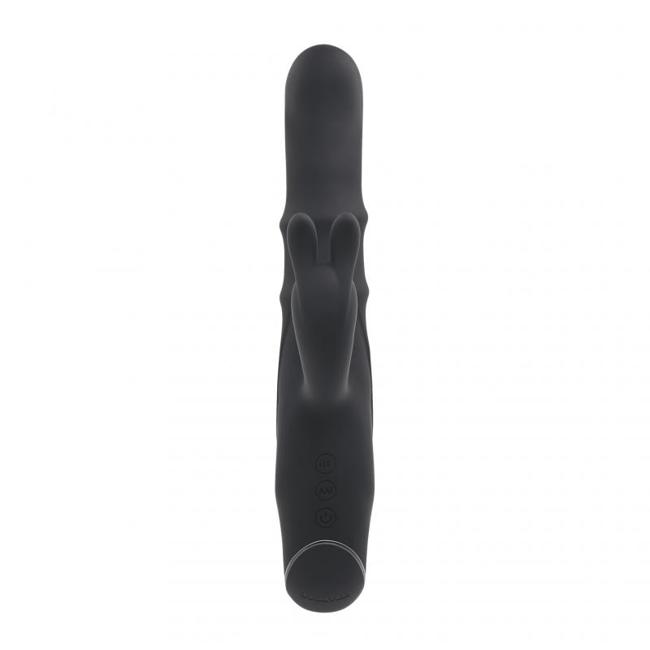 Made from creamy smooth silicone and detailed with black chrome finished ABS plastic, the Evolved Ringmaster ensures a luxurious and pleasurable experience. It has a total height of 9.12 inches, a depth of 3.23 inches, and a width of 1.56 inches. The insertable length is 5 inches, with a diameter of 1.43 inches.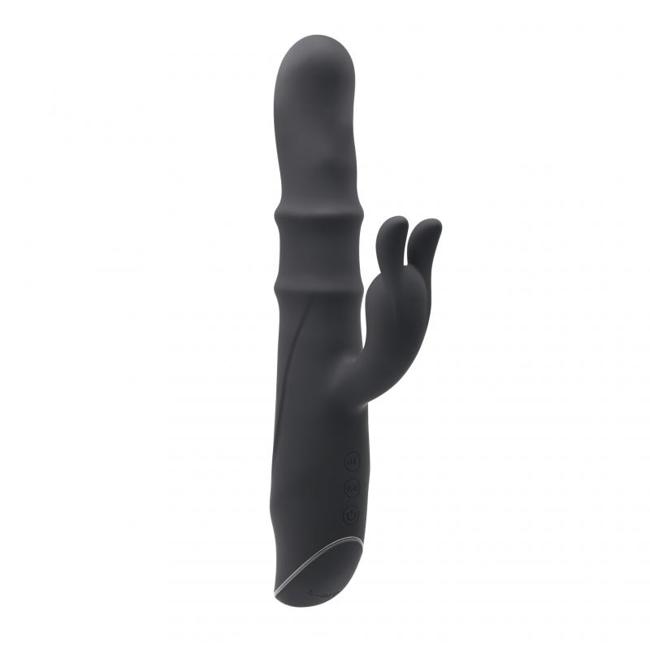 One of the standout features of this vibrator is its waterproof and submersible design, allowing you to enjoy it in the bath or shower. It is also phthalate-free and latex-free, making it safe for use on sensitive skin.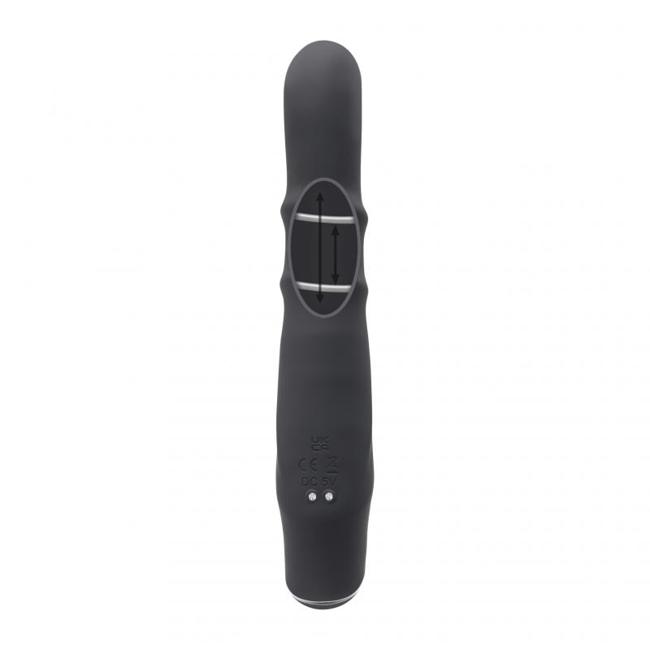 The Evolved Ringmaster is magnetic USB rechargeable, and a USB cable is included for convenience. It is easy to clean and maintain, ensuring a long-lasting and hygienic experience.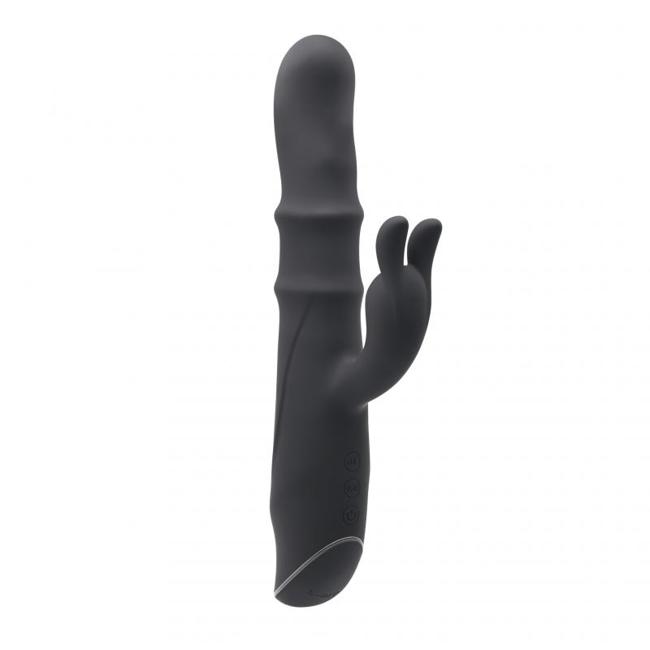 Overall, the Evolved Ringmaster rabbit vibrator offers a wide range of functions, powerful vibrations, and a luxurious design, making it an excellent choice for those seeking intense pleasure and stimulation.