Description
The Edonista Anika 3 Piece Anal Plug Kit is a set of anal plugs designed for pleasure and exploration. Each plug features a smooth surface and is made from body-safe, hypoallergenic, and phthalates-free materials. These non-vibrating plugs are also waterproof, allowing for versatile use in the shower or bath.
Edonista Anika 3Pc Anal Plug Kit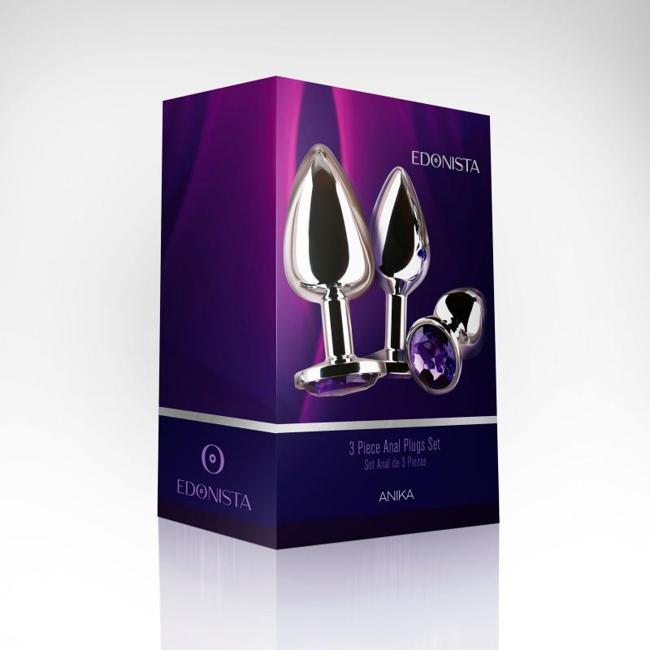 The kit consists of three plugs that increase in size progressively, providing options for different levels of comfort and experience. The plugs are easy to clean and have a nice weight to them. Additionally, each plug is adorned with a sparkly gem, adding a touch of glamour to your playtime.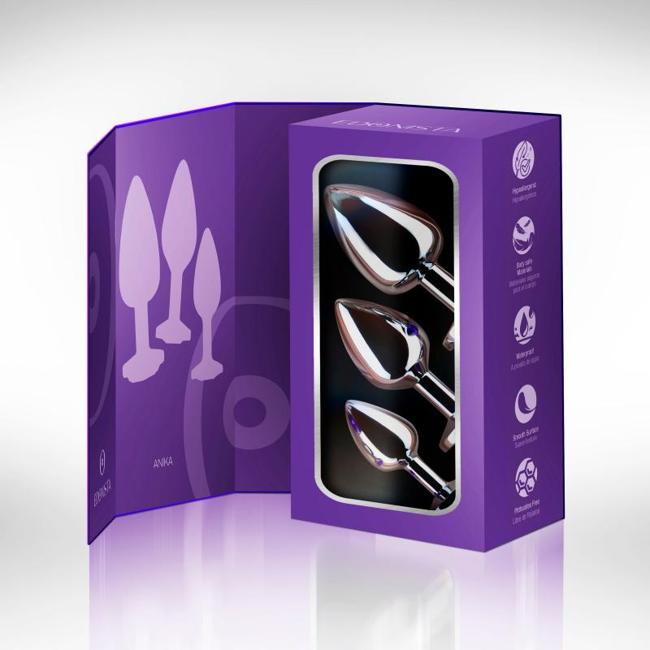 One of the unique features of this kit is the potential for temperature play. You can experiment with warming the plugs using hot water or cooling them with ice for varying sensations. This adds an extra layer of excitement and exploration to your anal play.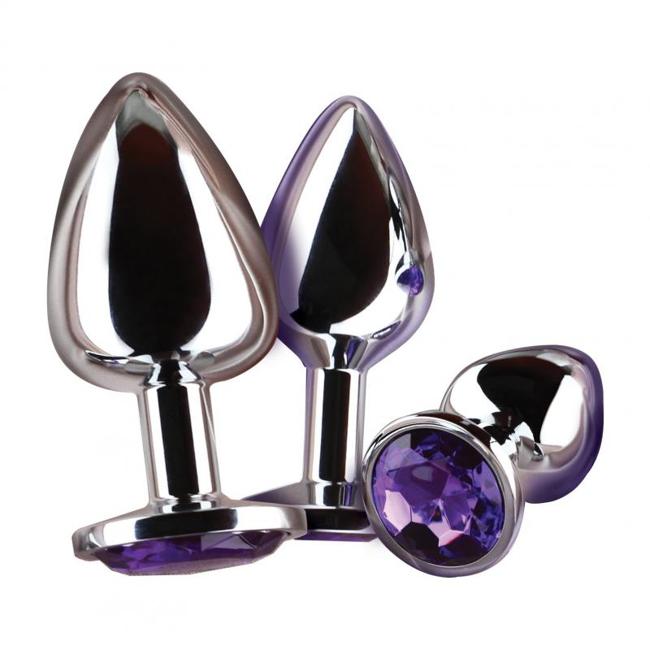 The plugs should be cleaned before and after each use by rinsing them under warm soapy water or using a favorite adult toy cleaning product. After drying them with a clean towel or paper towel, they should be completely dry before storing. It is recommended to use a water-based lubricant with these plugs to enhance comfort and ease of use.
Measurements for the plugs are as follows: the total lengths of the large, medium, and small plugs are 3.75 inches, 3.25 inches, and 2.75 inches respectively. The insertable lengths vary from 2.75 inches, 2.25 inches, and 1.75 inches. The widths at the largest points are 1.57 inches, 1.38 inches, and 1.1 inches for the large, medium, and small plugs respectively.
The Edonista Anika 3 Piece Anal Plug Kit falls under several categories, including Anal Toys, Sex Toys for Couples, Men, Women, Sensual Kits, and Anal Trainer Kits. It provides a variety of options for individuals and couples looking to explore anal pleasure in a safe and enjoyable way.