Description
The Edonista Alessandra 4 Piece Anal Plug Set in Black is the perfect set for those looking to explore anal play or enhance their current experiences. This set includes four anal plugs of increasing sizes, allowing you to choose the one that suits you best.
Edonista Alessandra 4Pc Anal Plug Set Black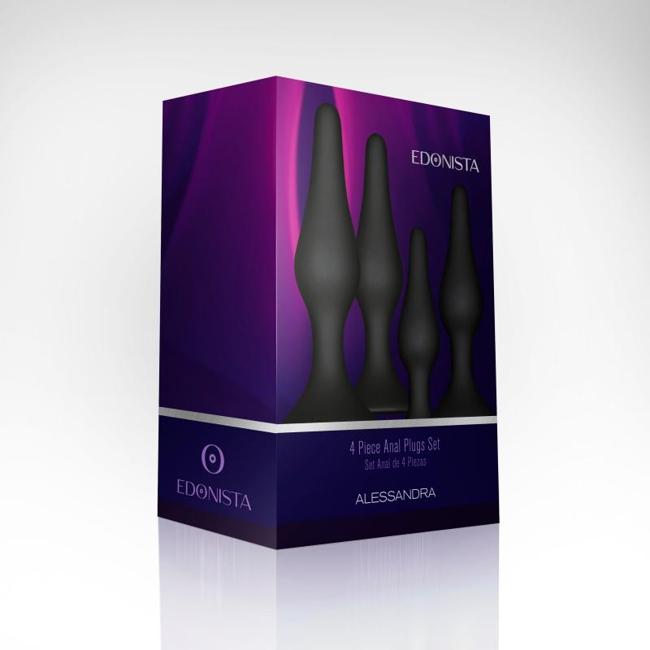 Each plug is made from high-quality silicone, ensuring a smooth and comfortable experience. The silicone material is body-safe and phthalates-free, providing peace of mind during use. The plugs are also waterproof, adding versatility to your playtime.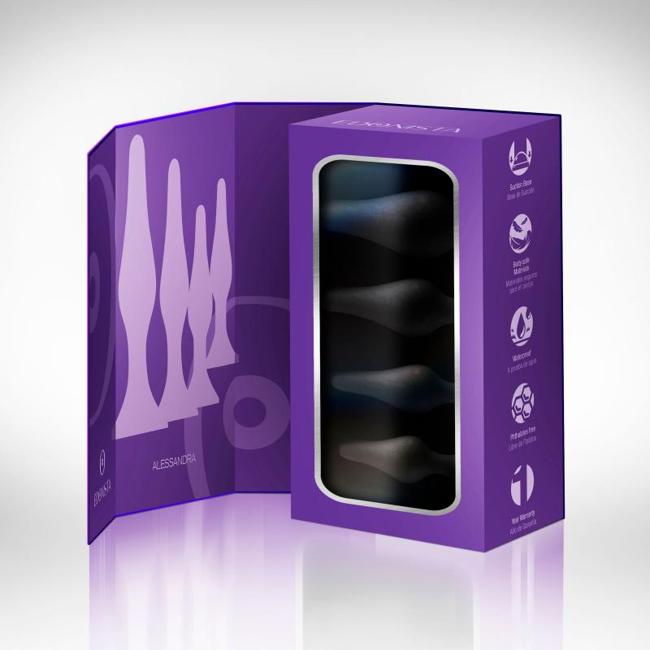 One of the standout features of this set is the suction cup bases on each plug. This allows you to attach the plugs to any non-porous surface, opening up a world of possibilities for hands-free play. The suction cups provide stability and security, ensuring that your focus can be solely on pleasure.
For easy insertion, handling, and removal, each plug is thoughtfully shaped. The tapered design facilitates comfortable and gradual insertion, while the wider bases prevent the plugs from going too far. Adding some water-based personal lubricant will enhance the gliding sensation, making your experience even more enjoyable.
To maintain hygiene, it is recommended to clean the plugs before and after each use. This can be done by rinsing them thoroughly under warm, soapy water. Alternatively, you can use a favorite adult toy care fluid or foam. After cleaning, pat dry with a clean towel or fresh paper towel and make sure the plugs are completely dry before storing.
The sizes of the plugs in this set range from 4.13 inches to 6.3 inches in total length, with widths ranging from 0.98 inches to 1.6 inches at the largest point. This variety in sizes ensures that you can progress at your own pace and find the perfect fit for your comfort level.
The Edonista Alessandra 4 Piece Anal Plug Set is compatible with any water-based lubricant, allowing you to use your favorite lube for added pleasure. Whether you are a beginner or an experienced user, this set is suitable for anyone interested in exploring anal play.
Overall, this set is ideal for couples, men, and women alike, offering a pleasurable and versatile anal play experience. It falls under the categories of anal toys, sex toys for couples, men, women, sensual kits, and anal trainer kits. With its quality materials, thoughtful design, and variety in sizes, the Edonista Alessandra 4 Piece Anal Plug Set provides a great opportunity for exploration, pleasure, and growth in your anal play journey.