Description
Devon's Private Pleasures is a male masturbator produced by California Exotic Novelties. This lifelike stroker is designed to provide an incredibly realistic experience, mimicking the feeling of being deep inside Devon's tight little pussy and ass. It is a handheld masturbator that can be discreetly carried anywhere for instant gratification.
Devons Private Pleasures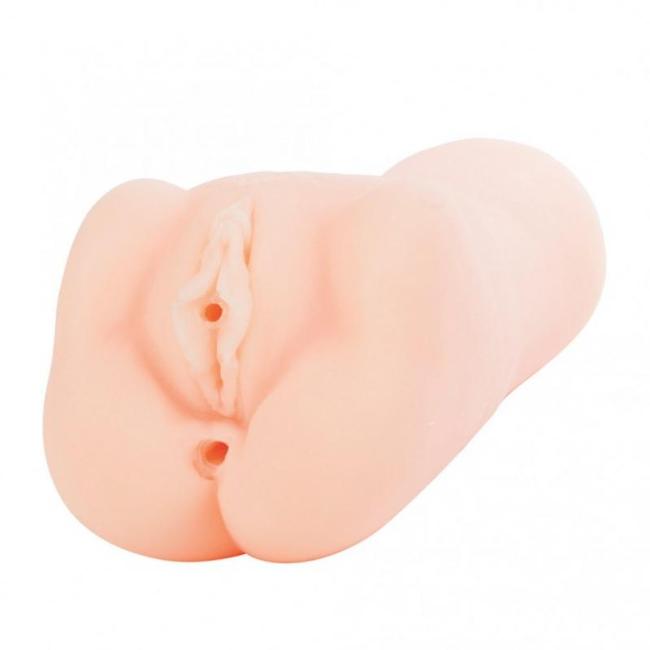 The masturbator is made from Soft Touch Thermoplastic Rubber (TPR), a super sensual and body-safe material. The two pleasure holes, ribbed for added sensations, are exquisitely detailed and lifelike, making it as close to the real thing as possible. The toy measures 6 inches in length, making it life-sized and ideal for discreet storage.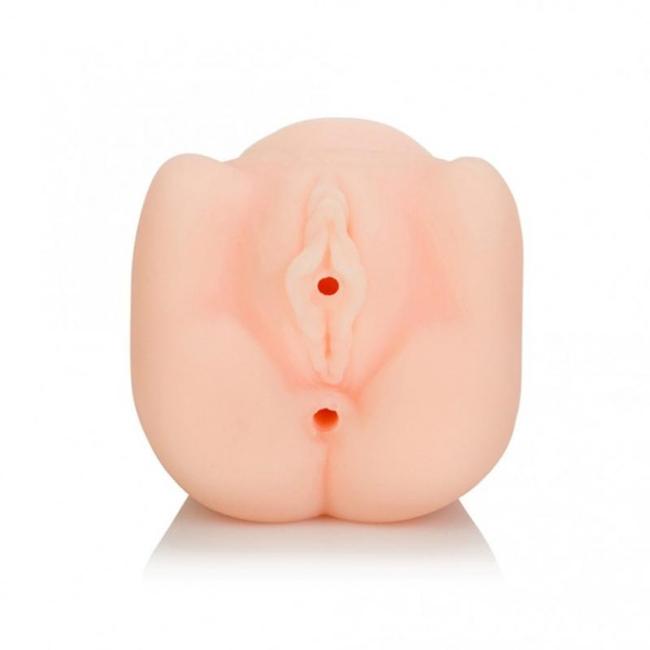 Using Devon's Private Pleasures is easy and pleasurable. It is recommended to use a water-based lubricant for the ultimate pleasure during use. Cleaning the toy is also simple, ensuring that it can be used whenever the need arises.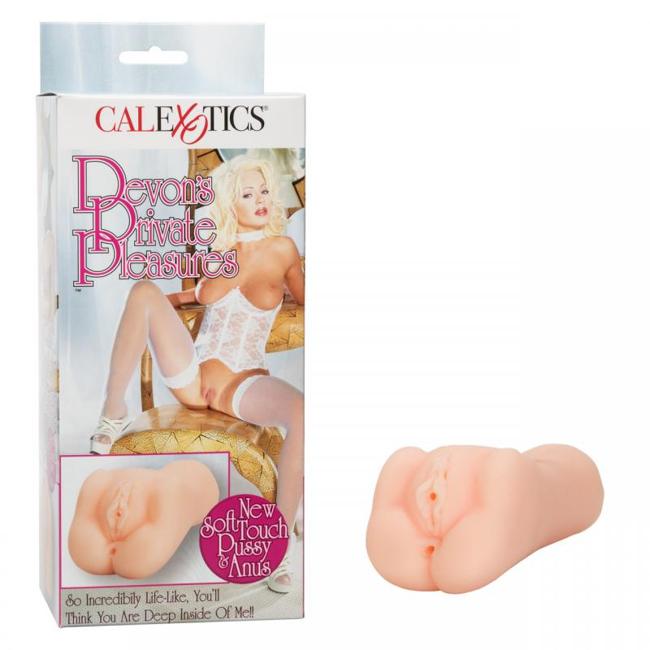 The manufacturer, California Exotic Novelties, takes pride in producing high-quality and safe sex toys. This masturbator is made from phthalate-free and non-toxic materials, ensuring its safety for use. It also comes with a one-year warranty for added peace of mind.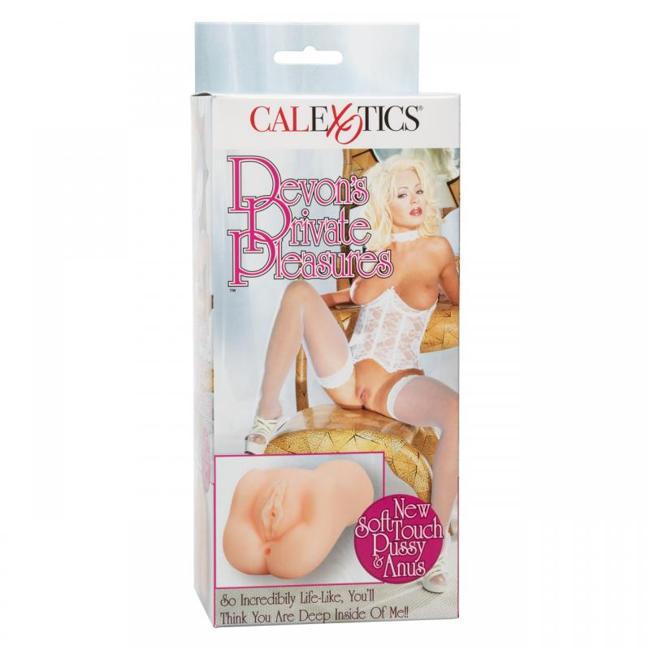 Please note that Devon's Private Pleasures depicts explicit imagery on the packaging, showcasing the vagina. It is categorized as an X-rated product and is restricted on certain platforms. The product was produced on June 6, 1999, and records regarding its production are available with California Exotic Novelties.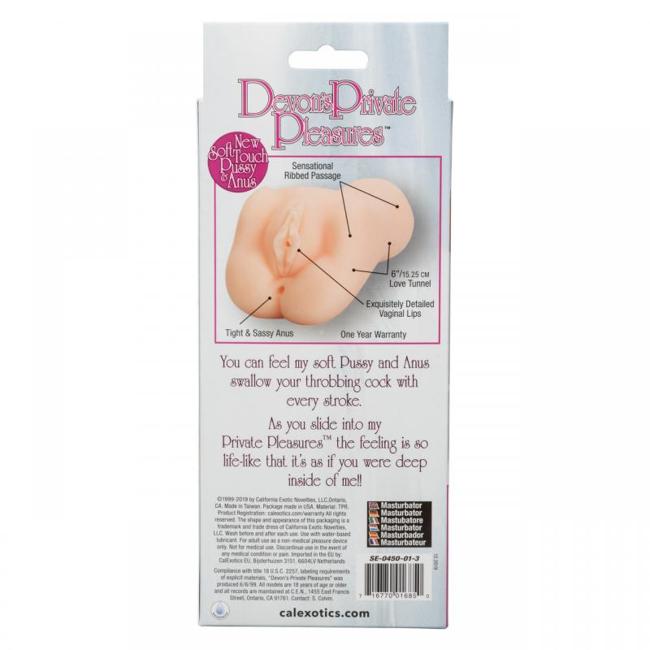 Overall, Devon's Private Pleasures is a top-selling sex toy, perfect for those who want to experience intimate pleasure as if they were with a famous porn star.