Description
Introducing the Creature Cocks King Cobra Silicone Dildo by XR Brands! Unleash your wildest desires and embark on an unforgettable journey of pleasure with this sensually designed serpent-inspired dildo.
Creature Cocks King Cobra Silicone Dildo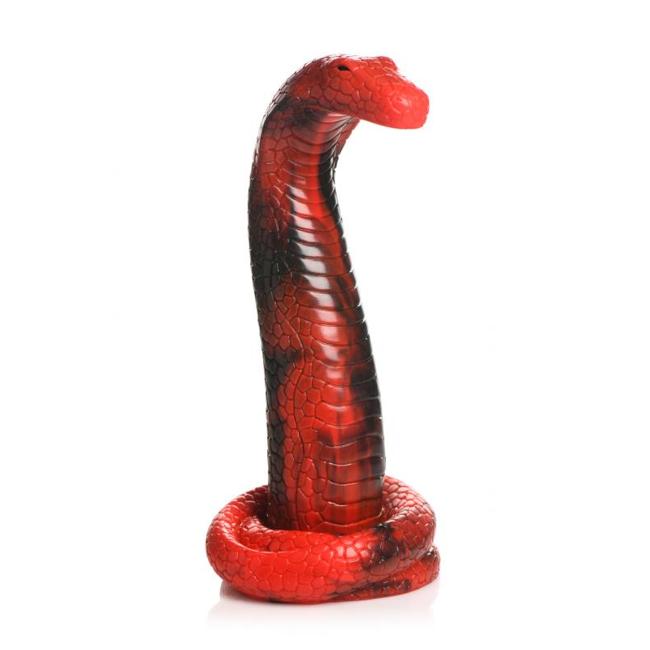 The King Cobra Silicone Dildo is expertly crafted to deliver unparalleled stimulation and satisfaction. Its unique shape and textured scales provide intense sensations that you have never experienced before. The tapered tip of the dildo's head allows for easy insertion, while the curved neck ensures precise stimulation of your most sensitive spots.
Crafted from premium silicone, this dildo boasts a smooth and slightly tacky surface, offering a lifelike feel. It is also phthalate-free and body-safe, making it suitable for use with water-based personal lubricants. You can confidently explore new heights of pleasure without any concerns about your health and safety.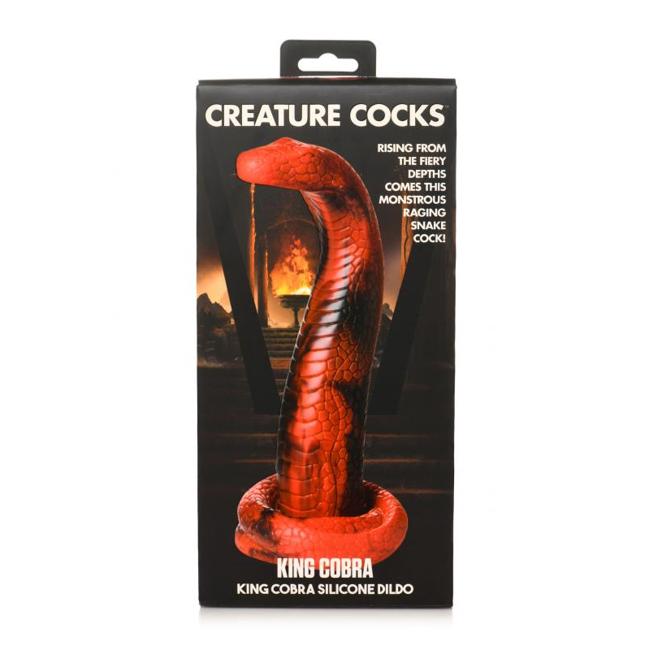 One of the standout features of this dildo is its strong suction cup base. You can enjoy hands-free pleasure by securely attaching it to any flat surface. Whether you're looking to indulge in solo play or spice things up with a partner, the King Cobra Dildo is versatile and ready for action. It can also be easily incorporated into a strap-on harness for an exhilarating couples experience.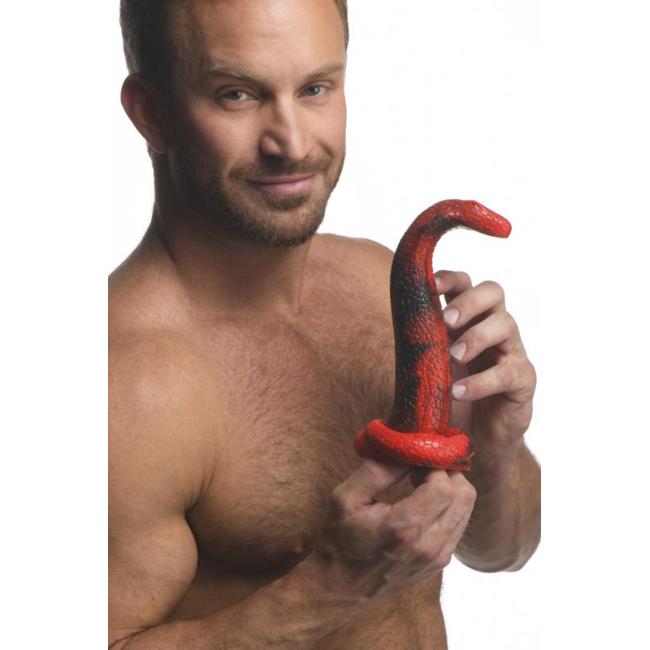 This dildo is not just an incredible pleasure tool, but also a discreet addition to your collection. Its striking red and black design adds an enchanting touch to any bedroom decor. You can confidently display it on a shelf, and no one will suspect its true purpose.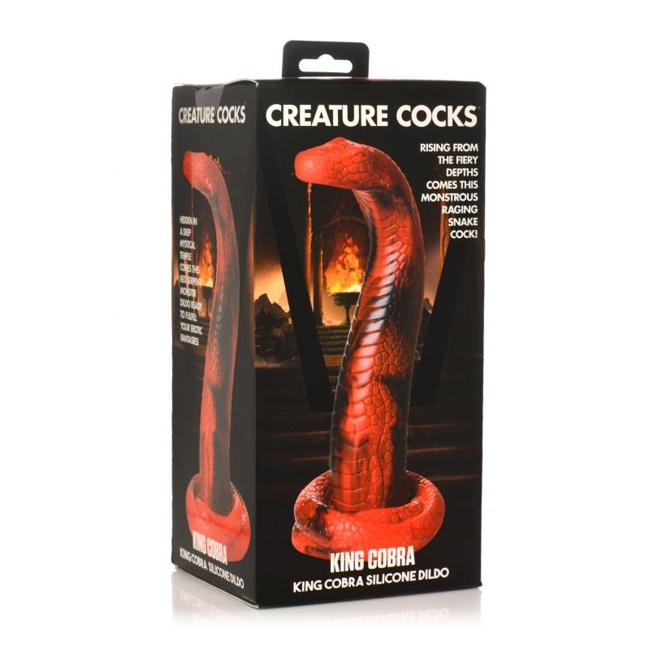 Maintaining the King Cobra Silicone Dildo is a breeze. After use, simply wash it with warm water and mild soap. You can further ensure its cleanliness by spritzing it with a toy cleaner. Allow it to air dry, and it will be ready for your next adventure.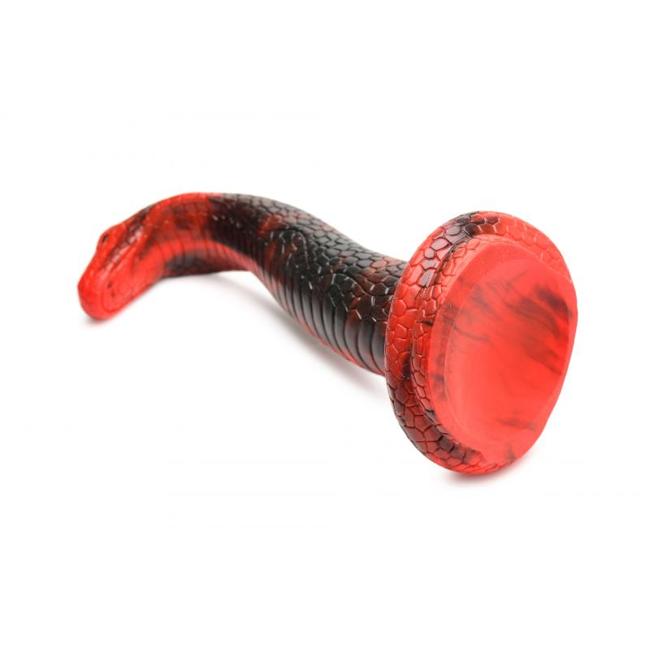 The Creature Cocks King Cobra Silicone Dildo taps into the alluring mystique of serpents, igniting your deepest desires and awakening the unknown within you. Its design evokes the sensuality and power associated with these mesmerizing creatures. The snake-like movements and the symbolism that surrounds them have been praised in various cultures and performance arts. This dildo encapsulates that allure, promising to transport you to an experience that defies words.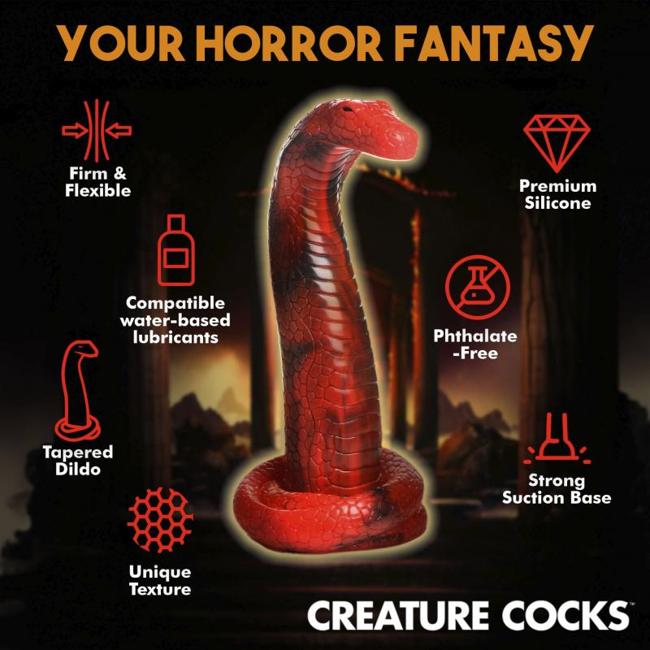 With an overall length of 10.2 inches and an insertable length of 9.2 inches, this dildo provides a fulfilling and satisfying experience. It has a narrowest insertable diameter of 1.3 inches and a widest insertable diameter of 1.8 inches, catering to your desired level of intensity.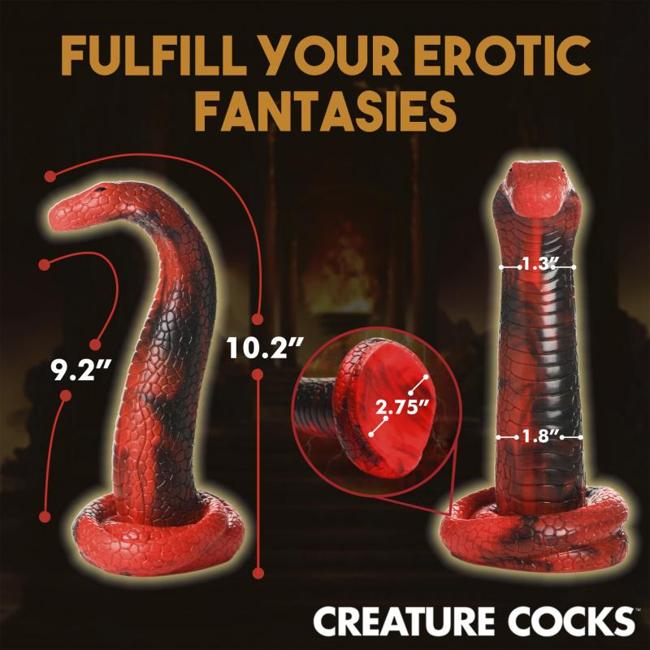 Indulge in the erotic and otherworldly allure of the Creature Cocks King Cobra Silicone Dildo. It's a perfect choice for fantasy role play, kinky couples play, or simply exploring new sensations. Uncoil the mysteries of pleasure and surrender yourself to the captivating power of this seductive serpent-inspired dildo. Get yours today and embark on an extraordinary journey of pleasure!