Description
The Creature Cocks Intruder Alien Silicone Dildo is a unique and fantasy-inspired sex toy from XR Brands. This dildo is designed to provide an otherworldly, cosmic experience with its brilliant blue, purple, and pink colors that stand out in the dark. The silicone material used in the dildo is premium quality, phthalate-free, and body-safe, making it suitable for intimate use.
Creature Cocks Intruder Alien Silicone Dildo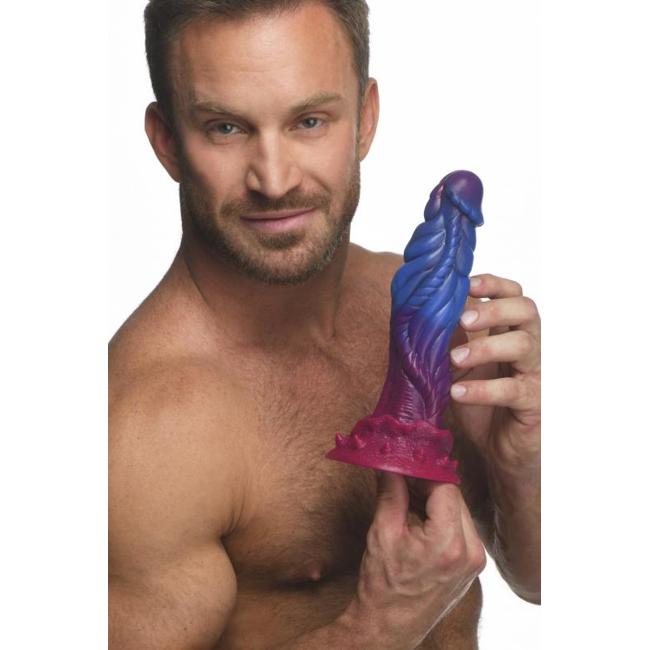 The dildo features a round, phallic head that is easy to insert, while the large bumps, roped lines, and thick ridge along the center offer additional texture and stimulation. The various textures provide a scintillating experience and the girth and size of the dildo allow for pleasurable stretching sensations. The firm yet flexible construction of the dildo ensures that it adapts to the natural curves of your body.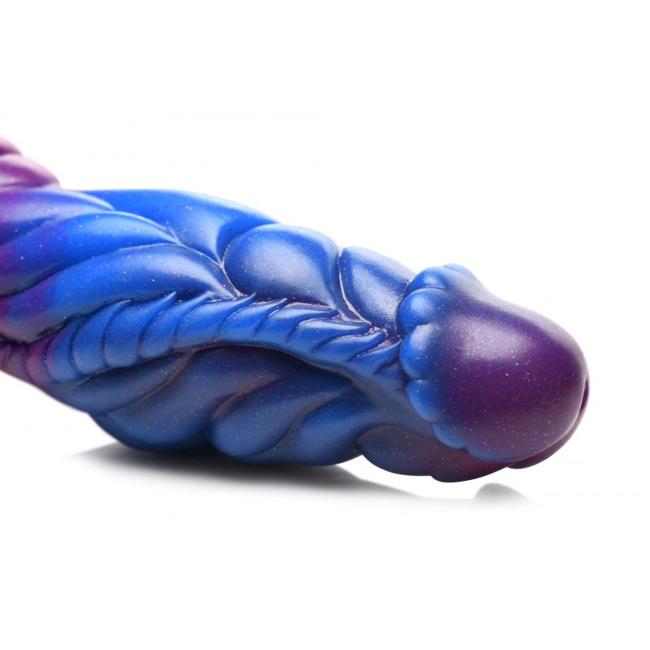 The dildo is equipped with a suction cup base that can be securely attached to any flat surface, enabling hands-free enjoyment. It can also be used with a harness for fantasy roleplay or shared experiences with a partner. The dildo is suitable for kinky couples play and can be combined with outfits or costumes for added excitement.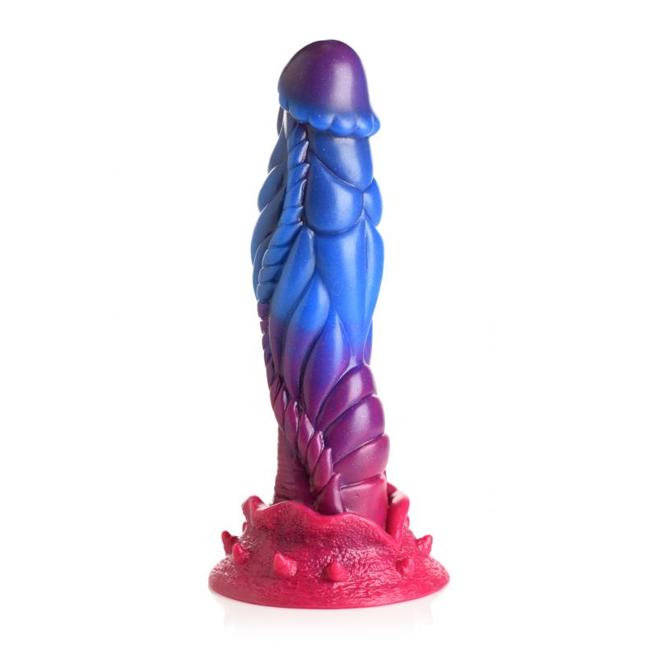 After use, the dildo can be cleaned with warm water and mild soap. It is recommended to use a toy cleaner and wipe it dry. It should be stored in a cool, dark place and kept away from direct sunlight.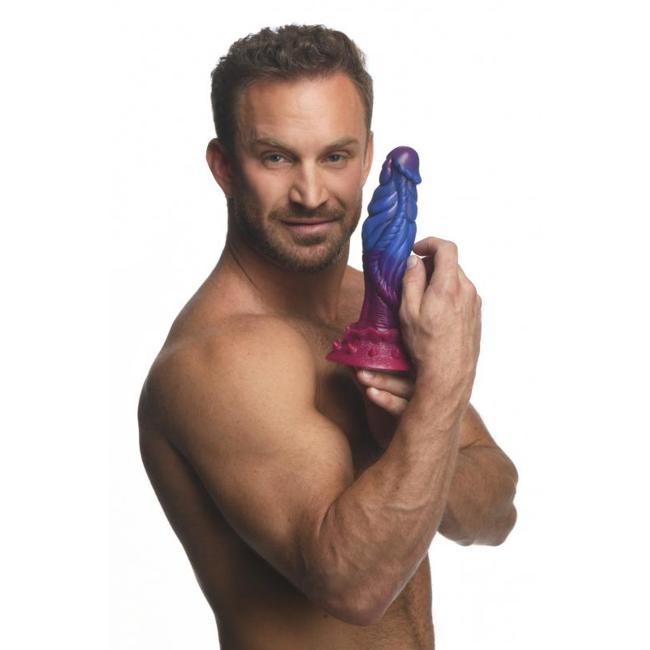 To create an immersive fantasy scenario, the product description includes a vivid narrative that sets the stage for an alien abduction experience. However, it is important to note that this is a fictional description and the actual use of the product is a personal choice.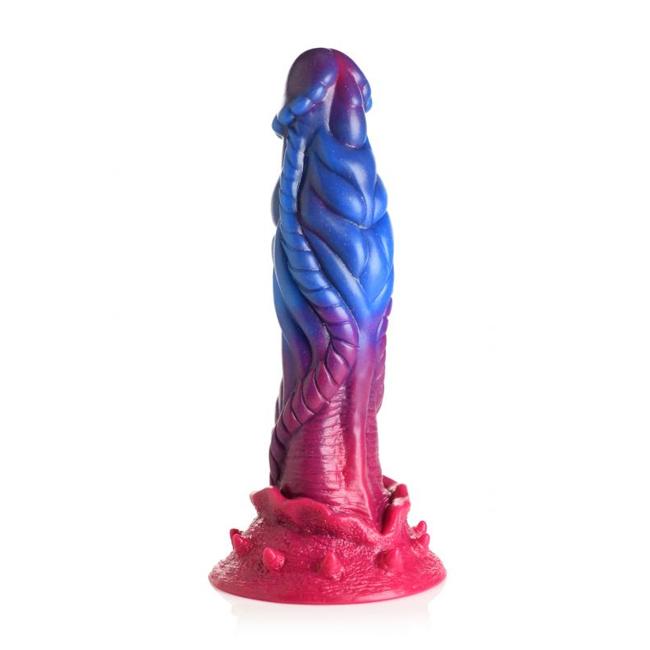 The measurements of the dildo are as follows: overall length of 9 inches, insertable length of 7.6 inches, narrowest insertable diameter of 1.8 inches, and widest insertable diameter of 2.3 inches. The colors of the dildo are purple, blue, and pink.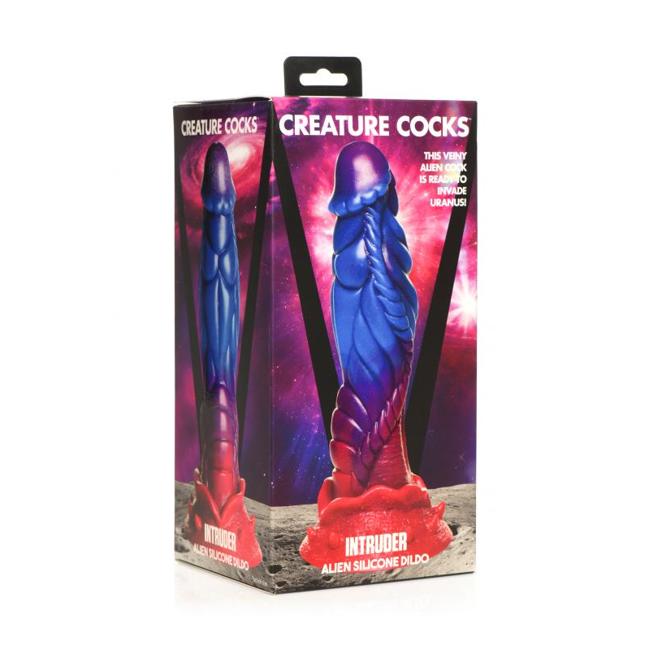 Key features of the Creature Cocks Intruder Alien Silicone Dildo include its vibrant colors, textured design, premium silicone material, suction cup base for hands-free use, and compatibility with a harness for strap-on play.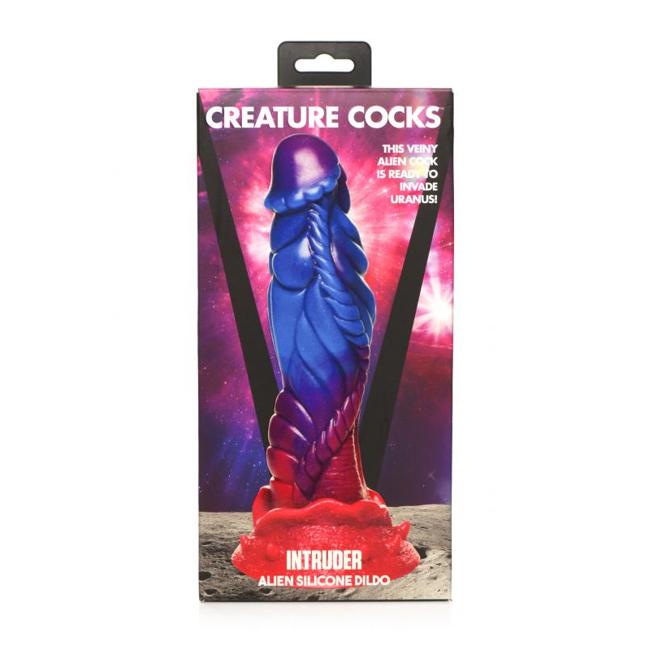 This product is classified under categories such as dildos, dongs, unnatural dildos, realistic large dildos, and realistic dildos and dongs.