Description
The Creature Cocks Cyclops Monster Silicone Dildo is a fantasy-themed sex toy designed for sensual pleasure. Made by XR Brands, this unique dildo features a tapered, textured shaft in yellow, pink, and black colors. The shaft is both firm and flexible, providing a satisfying amount of squishiness for comfortable penetration.
Creature Cocks Cyclops Monster Silicone Dildo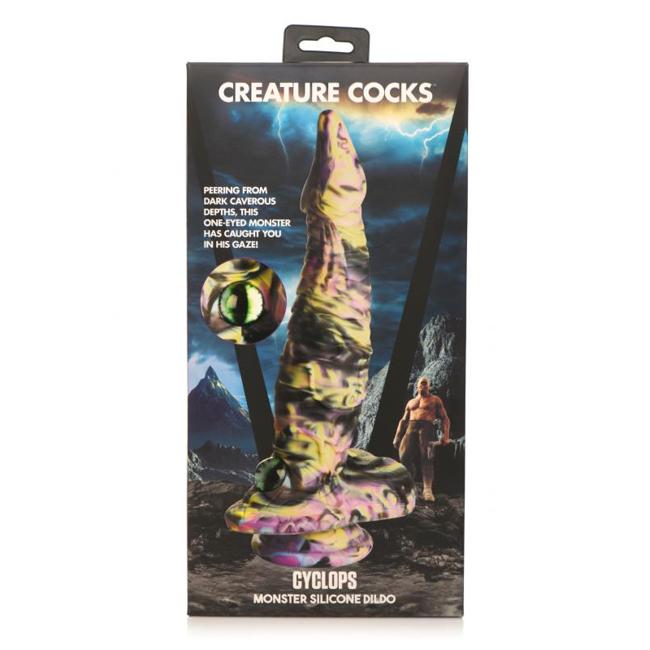 The dildo's curvaceous shape resembles a serpentine creature, with a long, tapered head adorned with ribbed shaft, popping veins, and a mesmerizing eye at the base. The eye, made of vibrant green glass, adds an intimate and mystical touch to the overall design.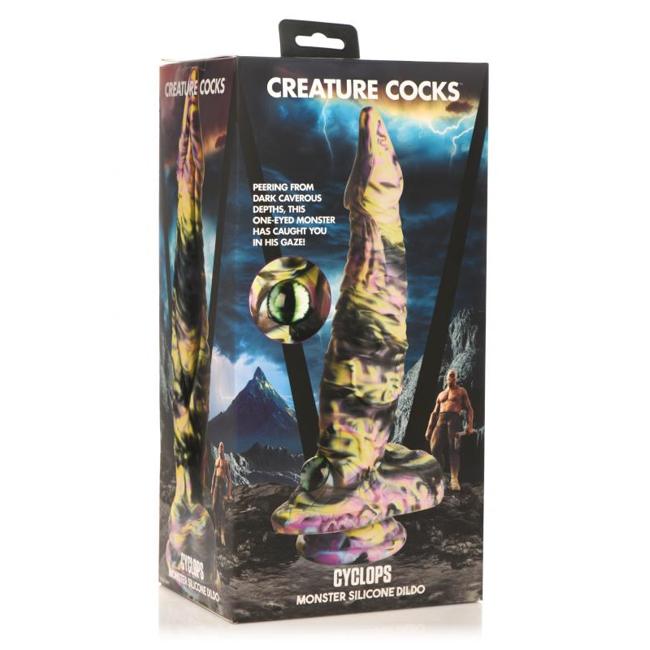 Crafted from premium, phthalate-free silicone, this dildo is body-safe and compatible with water-based lubricants. The strong suction cup base allows for hands-free play and can be securely attached to any flat surface. Additionally, it is harness-compatible, enabling users to strap it on for strap-on or pegging fun.
Cleaning the dildo is simple. Rinse it with warm water and mild soap, then spray it with a toy cleaner before allowing it to air dry.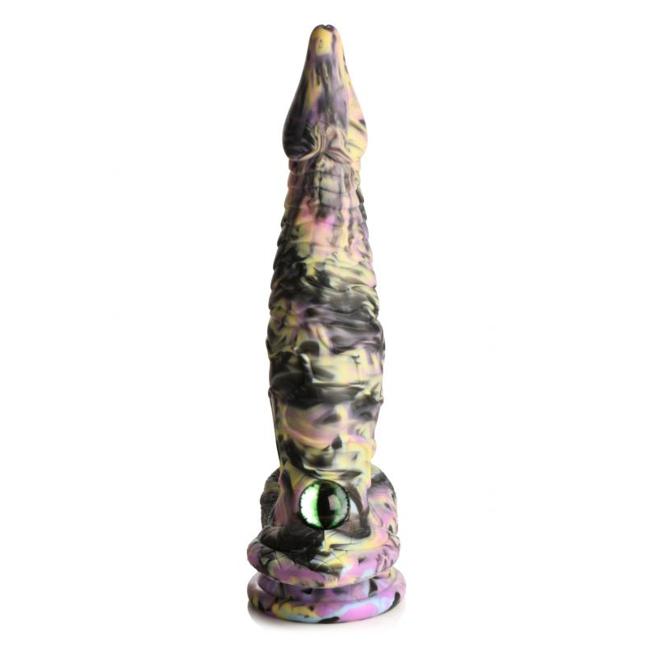 The product description also provides a playful narrative, depicting a fantasy scenario involving a lustful encounter with a cyclops in a cave. While this narrative adds a creative element, it is essential to note that it is fictional and not reflective of the product's actual usage.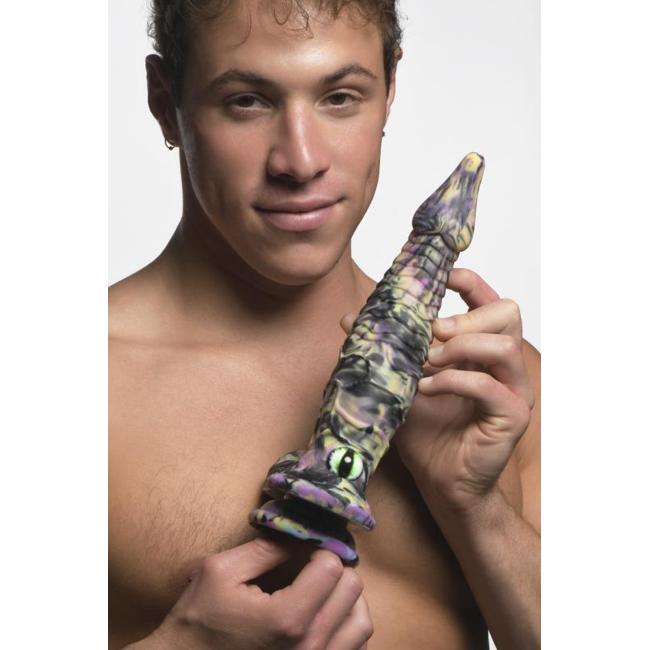 In terms of measurements, the overall length of the Creature Cocks Cyclops Monster Silicone Dildo is approximately 11.3 inches, with an insertable length of 8.75 inches. The dildo gradually widens from a narrowest insertable diameter of 1.4 inches to a widest insertable diameter of 2.4 inches.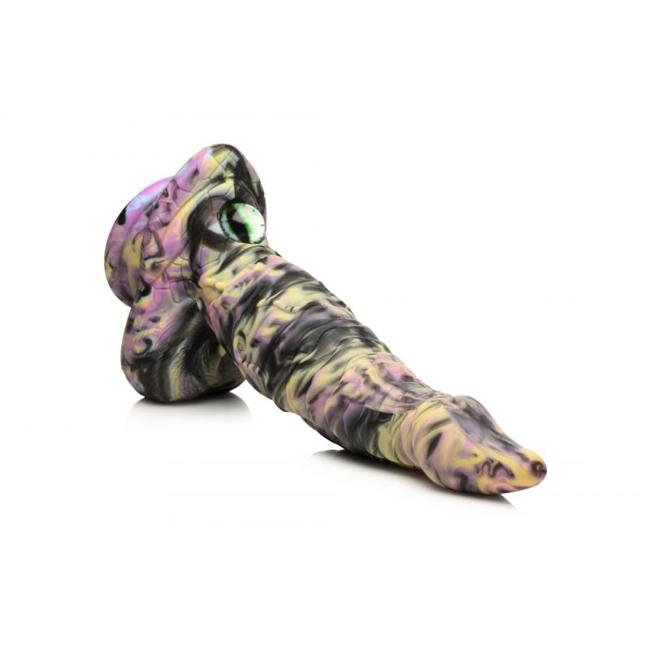 Overall, this fantasy-themed dildo offers a unique and visually stimulating experience for those seeking a touch of playfulness and adventure in their intimate moments.