Description
The Creature Cocks Cockness Monster Lake Creature Dildo is a unique and fantastical sex toy designed for pleasure seekers who enjoy imaginative play. This extraordinary dildo features an eye-catching, iridescent green color and is shaped like a long-necked dragon. The curved shaft is specifically designed to stimulate the G-Spot for women or the P-Spot for men, offering intense pleasure and potentially leading to powerful orgasms.
Creature Cocks Cockness Monster Lake Creature Dildo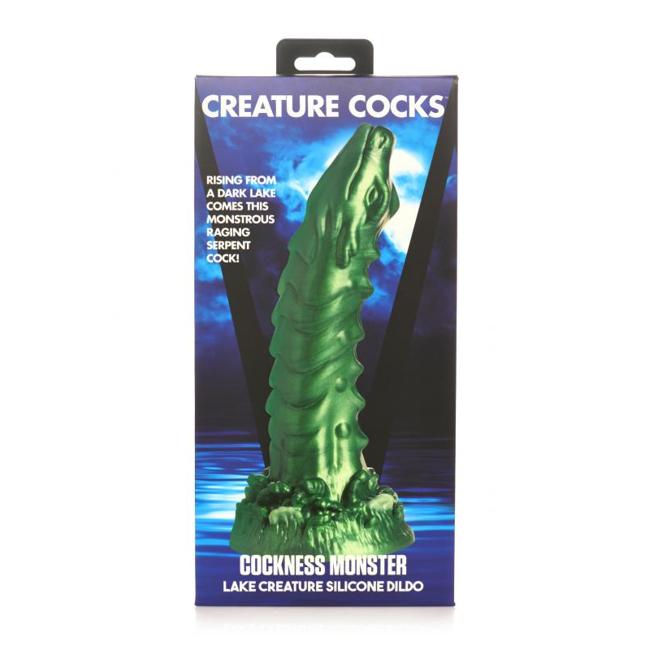 The dildo exhibits exquisite details, including a smiling dragon head with raised brows that enhance each penetration. The ribbed and scaly shaft provides users with a range of new sensations to explore at different angles. Crafted from premium, silky-smooth, and phthalate-free silicone, this dildo ensures a comfortable and safe experience. It has a soft, squishy exterior and a firm, flexible core, making it ideal for both solo and couples play.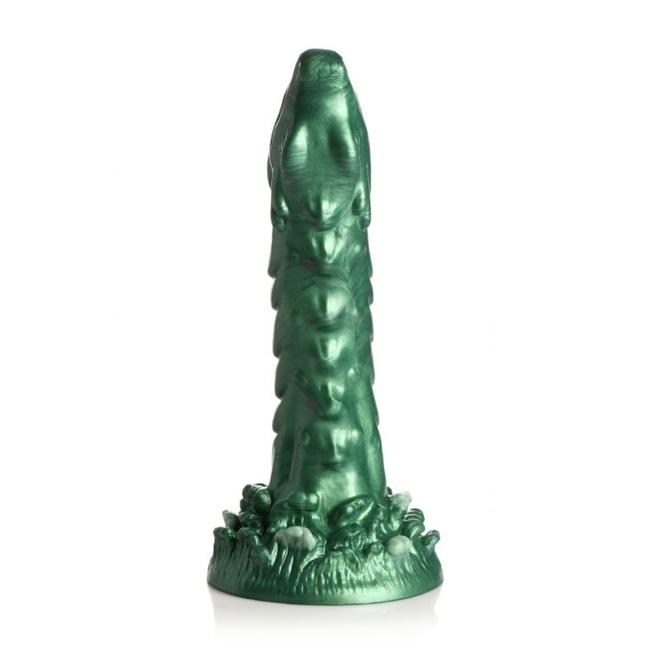 The strong suction cup base allows for hands-free enjoyment by securely attaching to any flat surface. Moreover, this dildo is harness-compatible, enabling users to incorporate it into strap-on or pegging play for added excitement and versatility. The Creature Cocks Cockness Monster Lake Creature Dildo promises a thrilling and pleasurable experience for those who appreciate fantasy role play, kinky couples' adventures, or indulging in their own fantasies.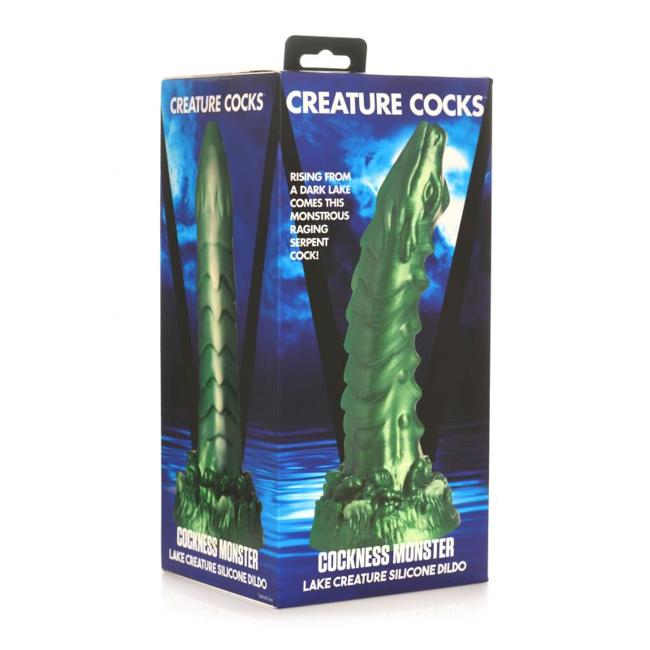 To clean the dildo, simply wash it with warm water and mild soap, then spray it with a toy cleaner. It is recommended to use water-based lubricants for the best results. The measurements of this unique pleasure toy include an overall length of 8.1 inches, an insertable length of 6.8 inches, a narrowest insertable diameter of 1.5 inches, and a widest insertable diameter of 2 inches.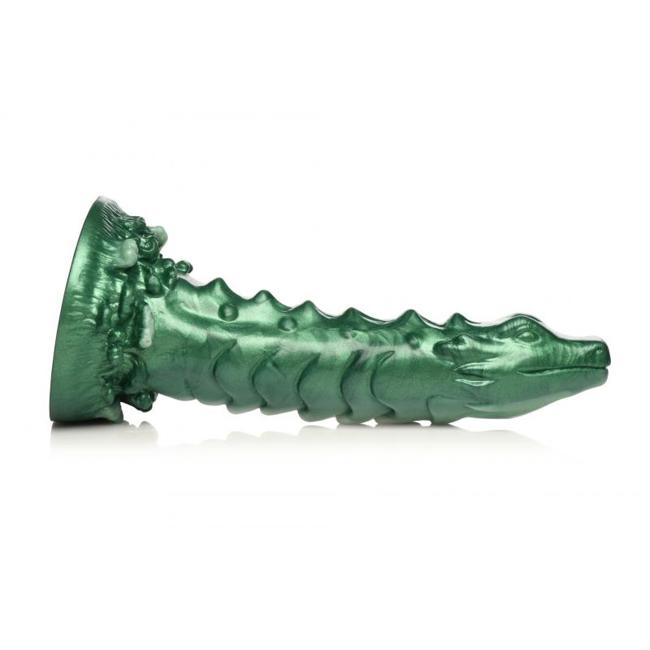 In summary, the Creature Cocks Cockness Monster Lake Creature Dildo combines fantasy, pleasure, and quality materials to provide users with a one-of-a-kind experience. Whether you're seeking intense G-Spot or P-Spot stimulation, hands-free enjoyment, or exploring your wildest fantasies, this dildo is sure to deliver unforgettable pleasure.