Description
Coco Licious Silicone Booty Beads Black 4.5 Inch by Cal Exotics in MQ featured Male Sex Toys and Anal Sex Toys.
Coco Licious Silicone Booty Beads Black 4.5 Inch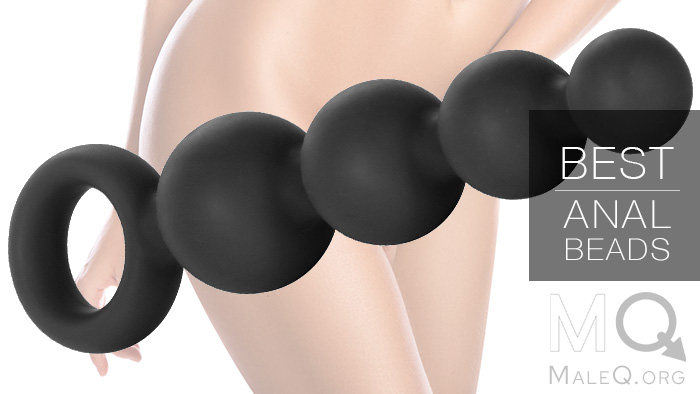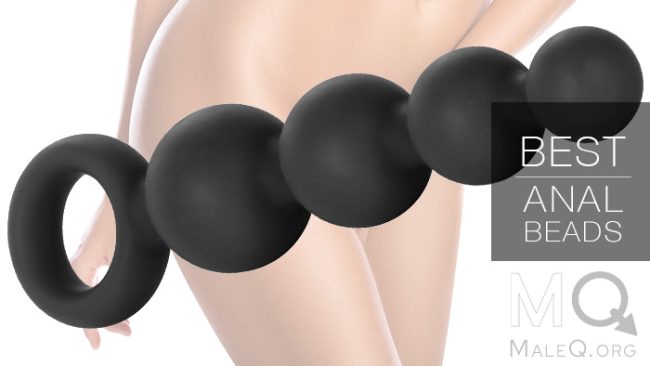 California Exotic Novelties new Coco Licious line Coco Booty Beads Black. The Coco Licious Booty Beads come in a stylish and sophisticated designand they are just perfect for some bootylicious fun in the bedroom, with or without a loved one! If you are looking for new, exciting ways to experiment, the anal beads are a great starter product to try, either by yourself or with your partner. As Coco herself says, Girlfriend, this is bootylicious! and we think that they are perfectly sized to give you the stimulation and excitement that you need, without being too intimidating for first timers.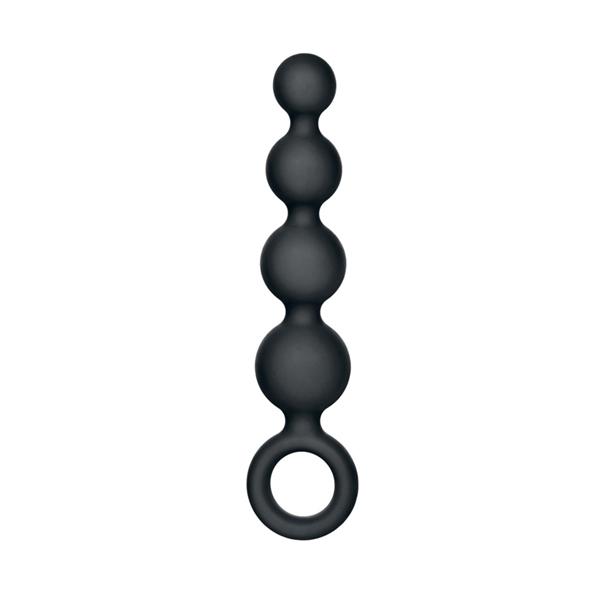 Soft, smooth and tapered, these pleasure beads will give you the stimulation that you need, and it can be used anywhere on the body too. The silicone beads are also graduated so that you can work your way up, one bead at a time. The silicone is extremely flexible and you will find it easy to use from any angle or position. The easy retrieval rings make them safe to use on yourself or a partner, and they can be easily removed any time you wish. Designed to be completely safe even for the most sensitive skin and the body's most intimate areas, these unscented Silicone beads are a trusted product amongst our customers. The beads measure 4.5 inches by 1.25 inches wide, making them suitable for advanced users looking for extra stimulation and the graduated bead sizes will help beginners ease themselves in for a fun, exciting ride.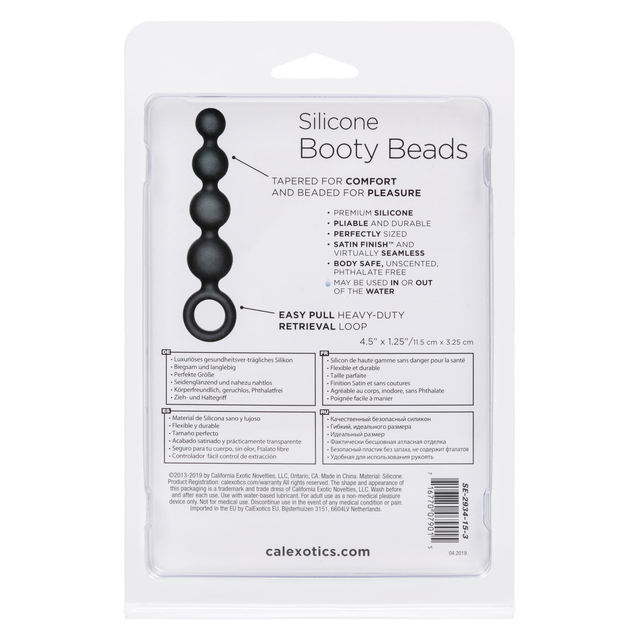 Soft, smooth and tapered Silicone beaded probe. Perfectly sized. Easy retrieval ring. Body safe, unscented, Phthalate free materials Silicone. Probe measures 4.5 inches long by 1.25 inches wide. Bulk weight 1.8 ounces. Category: For Women, Bullets, Beads & Balls, Anal Toys, Probes, Beads. Calexotics – Anal Play. 2022.
Weight: 0.16 pounds. Length: Inches
Released on 2014/3/10