Description
The Climax Beads Large from California Exotic Novelties are versatile pleasure plastic beads that can be used for anal or vaginal stimulation. They are designed for both first-time and experienced users, offering a contoured shape that provides seductive and intimate solo play.
Climax Beads-Lg-Asst Colors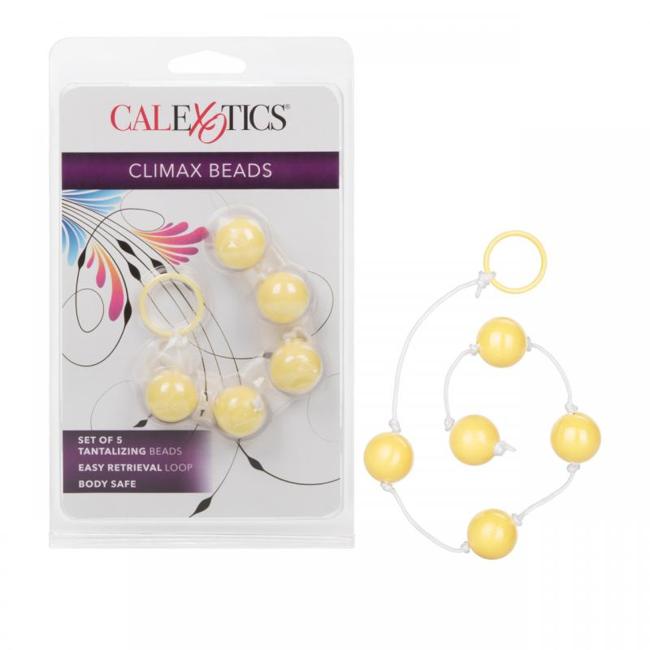 These large-sized pleasure beads are crafted for sensual internal use, delivering intense and satisfying orgasmic experiences. Made from durable ABS plastic, they are designed with your pleasure and satisfaction in mind. The strong nylon string features 5 smooth and contoured beads that are strategically positioned for comfortable and intimate insertion.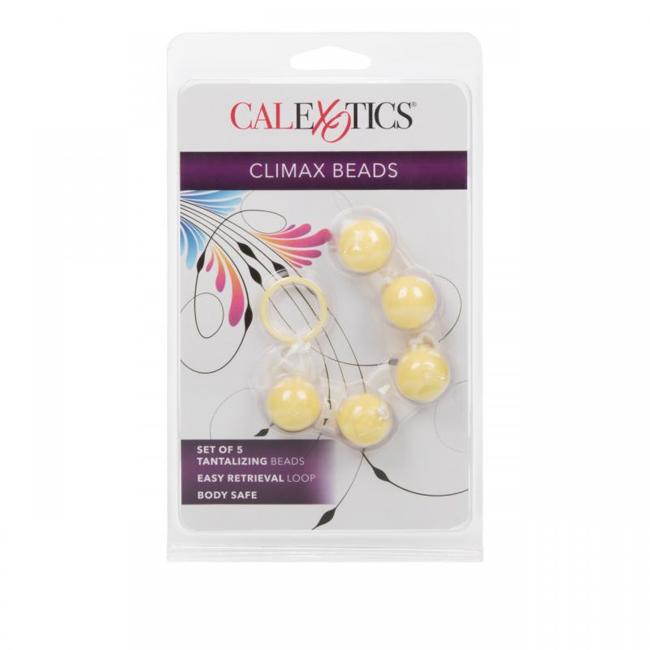 For easy and safe removal, the beads are equipped with a plastic retrieval ring on the cord. To enhance comfort and prolong pleasurable sensations, it is recommended to use a high-quality personal lubricant with these beads. They are also suitable for use alongside other stimulating and vibrating toys, making them a great addition to any intimate adult toy collection.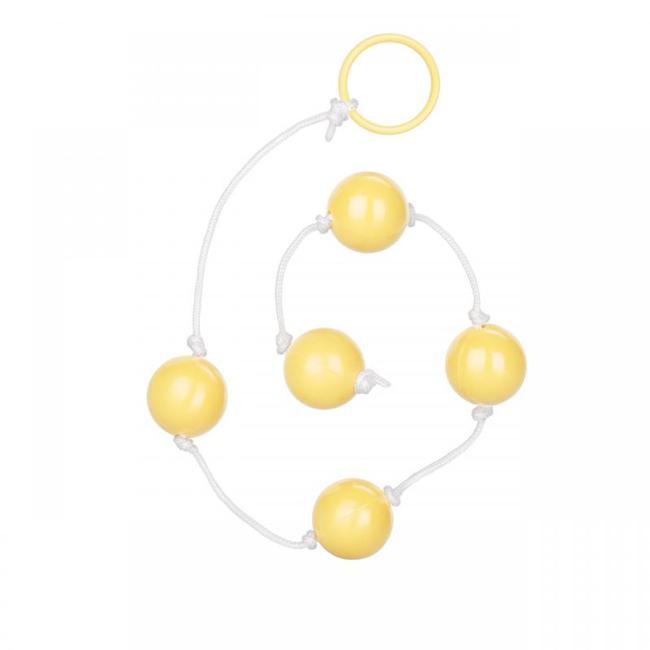 To use the Climax Beads, simply insert one bead at a time and twist the nylon cord to heighten orgasmic sensitivity and maximize pleasure. You can gradually add more beads for heightened tingles and sensations. When you're ready to remove them, gently pull on the retrieval cord.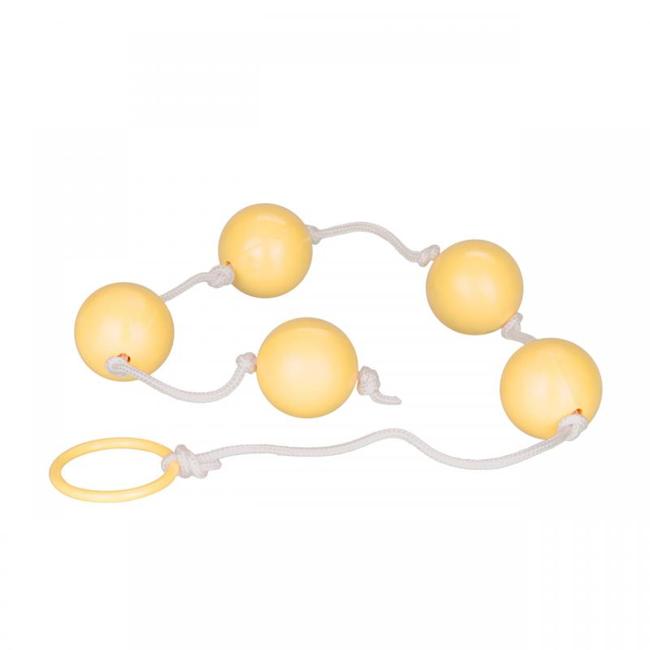 The beads should be cleaned before and after each use. You can wash them in warm, soapy water or use a toy cleaner spray. After cleaning, pat them dry before storing. For your peace of mind, these beads come with a 1-year warranty.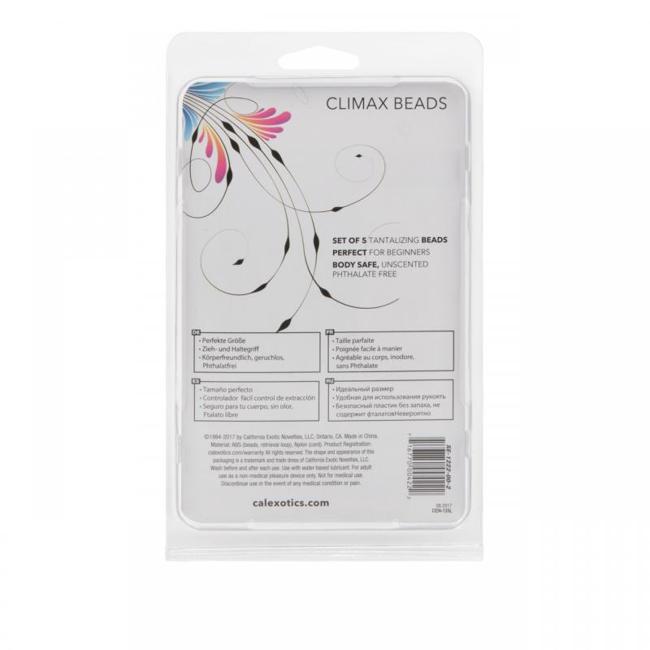 The Climax Beads are a registered trademark of California Exotic Novelties and are categorized under anal toys, sex toys for couples, and anal beads. They offer a tantalizing and stimulating experience, perfect for exploration and enjoyment.