Description
The Cheap Thrills Anal Fantasy Stroker is a masturbation stroker designed for thrilling wet dreams and intense pleasure. Made by California Exotic Novelties, this stroker features a closed end design that provides superior suction, ensuring a tight and pleasurable fit. The chamber of the stroker is multi-textured, replicating the sensation of real skin for a lifelike experience.

Cheap Thrills Anal Fantasy Stroker
The stroker is made from Pure Skin Thermoplastic Elastomers (TPE), a soft and stretchy material that feels incredible against the skin. It wraps around every inch of you, delivering knee-shaking stimulation. Whether you're indulging at home or on the go, this compact stroker, measuring 5.5 inches in length, is the perfect travel companion.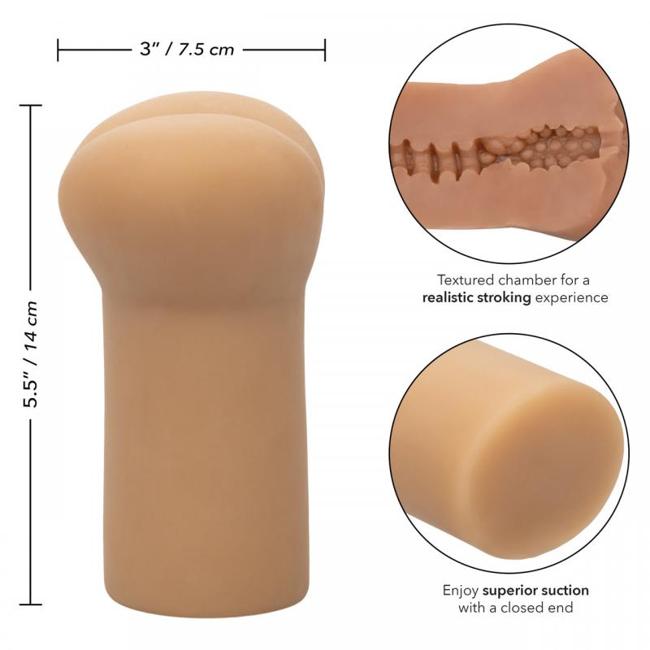 One of the notable features of the Cheap Thrills The Leather Daddy is its premium Pure Skin material. It is unscented, phthalate-free, and requires no special maintenance, ensuring a safe and healthy experience for your most sensitive areas.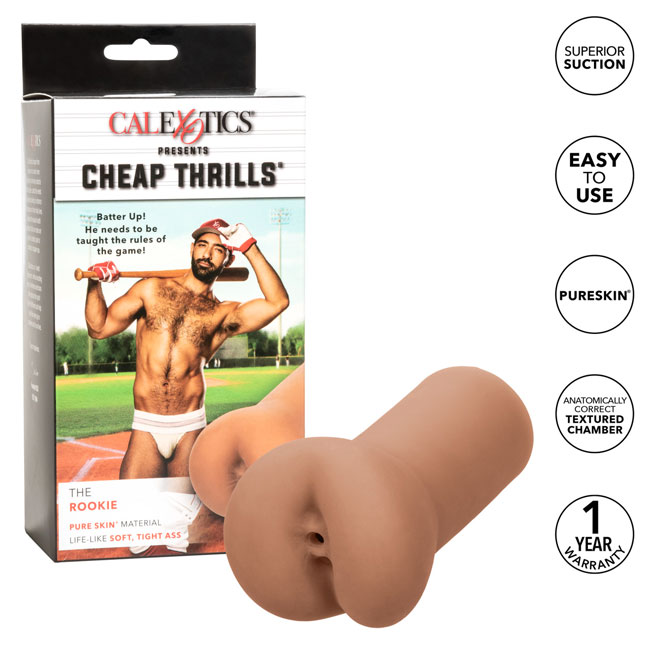 With its ivory light skin tone beige color, this stroker is visually appealing and adds to the overall excitement. Additionally, it is waterproof, making it easy to clean and allowing for adventurous water play.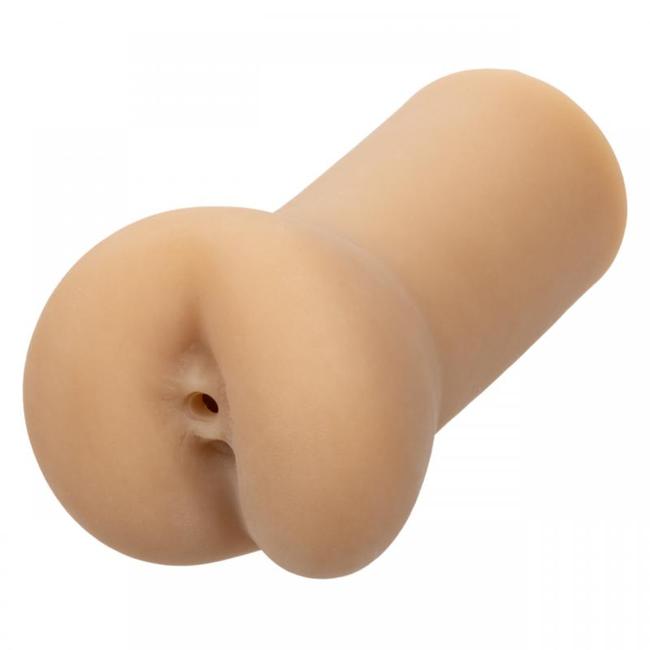 The Cheap Thrills The Leather Daddy is a non-vibrating stroker, providing a different type of stimulation that is focused on the tightness and texture of the sleeve. It weighs approximately 10.1 ounces, and the package dimensions are 2.75 inches by 4 inches by 8.25 inches.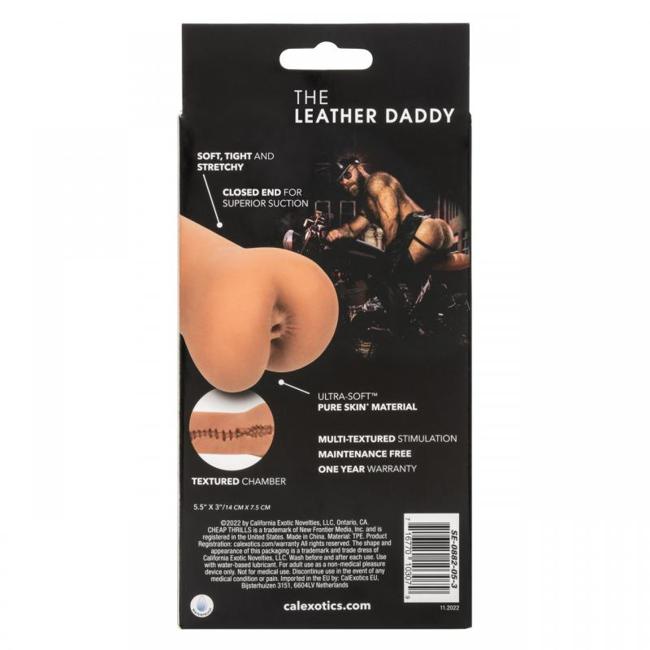 This stroker falls under various categories, including male masturbators, sex toys for men, solo masturbators, and ass-shaped strokers. It comes with a 1-year warranty, ensuring customer satisfaction and peace of mind.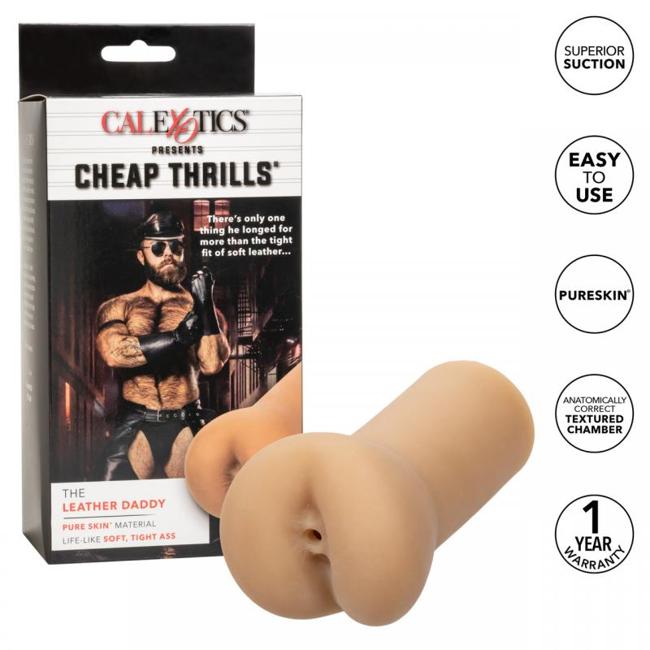 In summary, the Cheap Thrills The Leather Daddy is a high-quality, phthalate-free, and waterproof stroker that delivers intense pleasure and realistic sensations. Its compact size and discreet design make it an excellent travel companion.