Description
Introducing Butt Eze Anal Desensitizer with Hemp Seed Oil, a high-quality product designed to enhance comfort and pleasure during anal play. This specialized formula combines the anal desensitizing benefits of benzocaine with the nourishing properties of hemp seed oil.
Butt Eze Anal Desensitizer With Hemp Seed Oil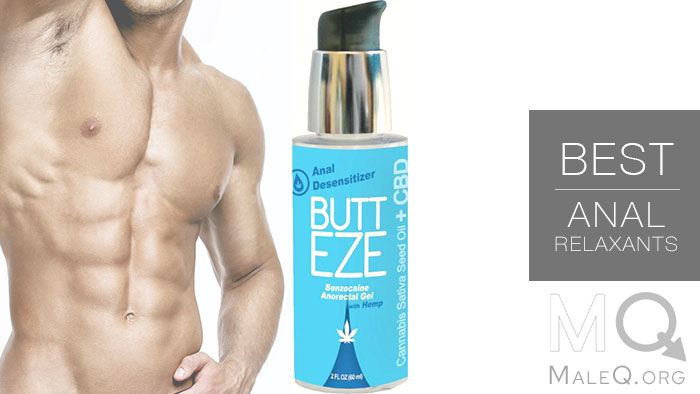 With its 2 fluid ounce bottle, Butt Eze Anal Desensitizer offers a generous amount of product that will last you for many steamy sessions. This gel-based formula is easy to apply, providing a smooth and slippery texture that enhances pleasure while reducing discomfort.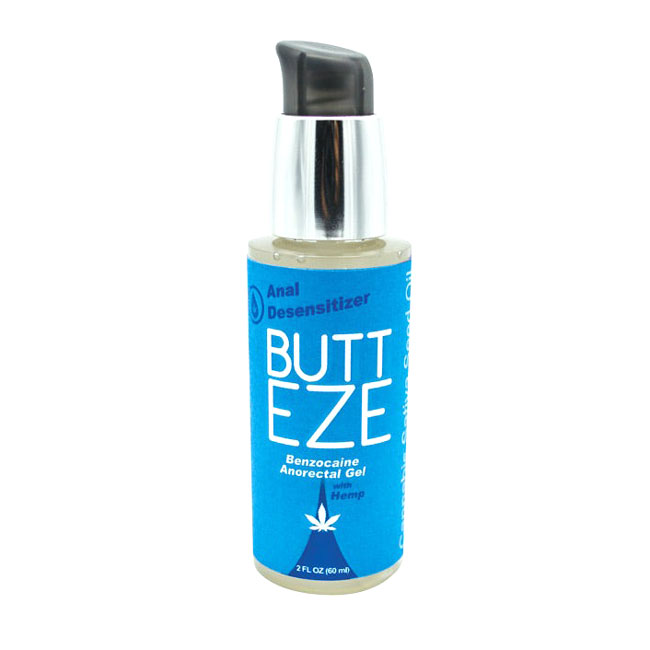 The active ingredient, benzocaine, is a commonly used anesthetic that helps to temporarily numb the anal area, making penetration more comfortable and enjoyable. With a 5% concentration, Butt Eze provides an effective level of desensitization without completely eliminating sensation.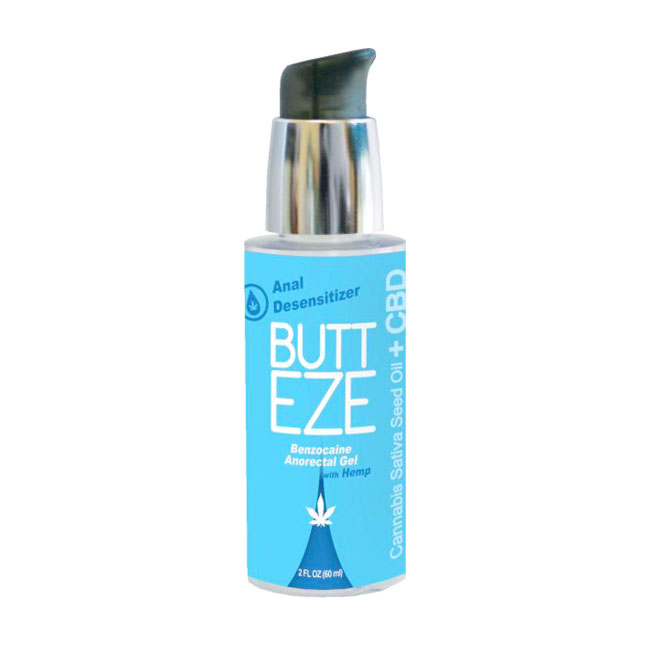 What sets Butt Eze apart from other anal desensitizers is the addition of hemp seed oil. Derived from the cannabis sativa plant, hemp seed oil is rich in essential fatty acids and has moisturizing and nourishing properties for the delicate anal skin. This natural ingredient helps to soothe and protect the skin, preventing irritation and ensuring a pleasurable experience.
The formulation also includes CBD (Cannabidiol), which further enhances the soothing effects of the hemp seed oil. CBD is known for its calming and anti-inflammatory properties, helping to alleviate any discomfort or inflammation that may arise during anal play.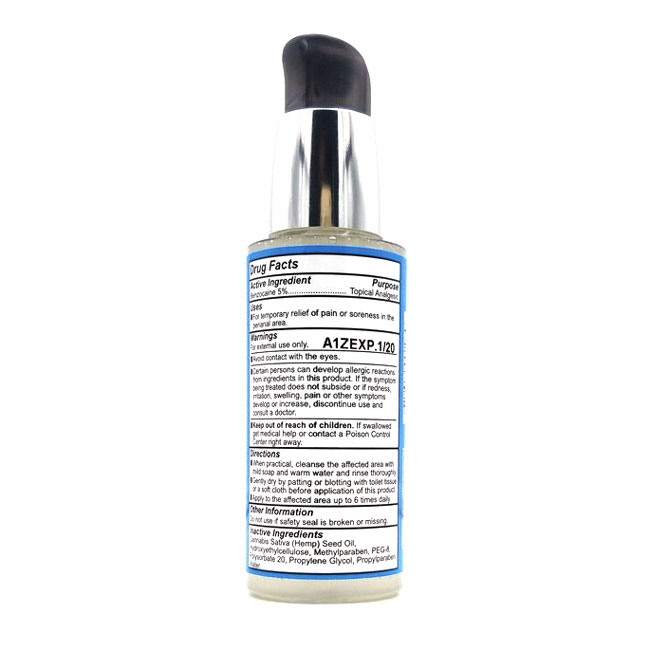 Butt Eze Anal Desensitizer is made in the USA and meets high-quality standards. The gel is easy to clean up and is compatible with various types of sex toys, making it a versatile addition to your collection.
Whether you're a beginner or an experienced user, Butt Eze Anal Desensitizer with Hemp Seed Oil 2 Oz Bottle is a must-have product for anyone looking to explore anal play with comfort and confidence. Add it to your repertoire of anal toys, lubricants, and lotions for an unforgettable, pleasurable experience. Try Butt Eze Anal Desensitizer with Hemp Seed Oil today and discover a new level of excitement in your intimate adventures.