Description
The Bodywand Mini Pocket Wand in neon pink is a compact and powerful massager designed to provide pleasurable vibrations. Manufactured by X-Gen Products, this mini wand features a bulbous vibrating tip that offers intense stimulation. It is made from body-safe silicone, ensuring a smooth and comfortable experience.
Bodywand Mini Pocket Wand Neon Pink (Net)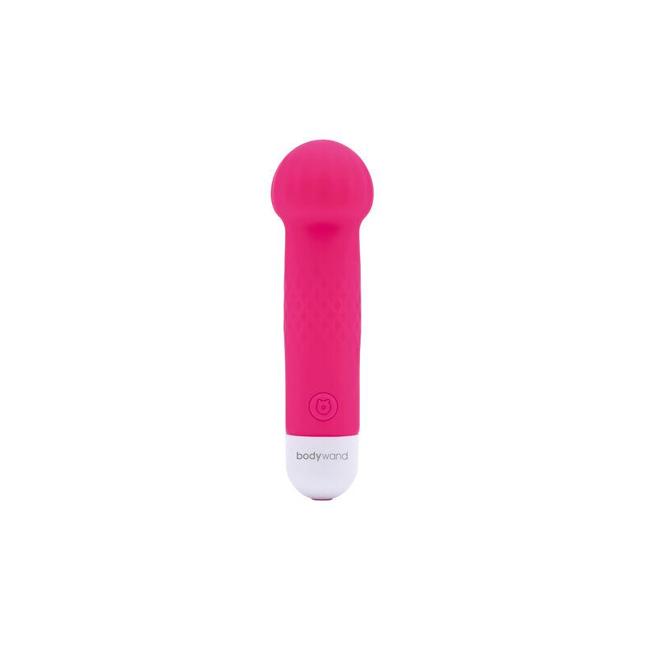 One of the key features of this mini wand is its versatility. It comes with 10 different rumbling vibration patterns, allowing you to choose the intensity and rhythm that suits your preferences. Whether you enjoy gentle vibrations or more intense pulsations, this wand has a setting to satisfy your desires.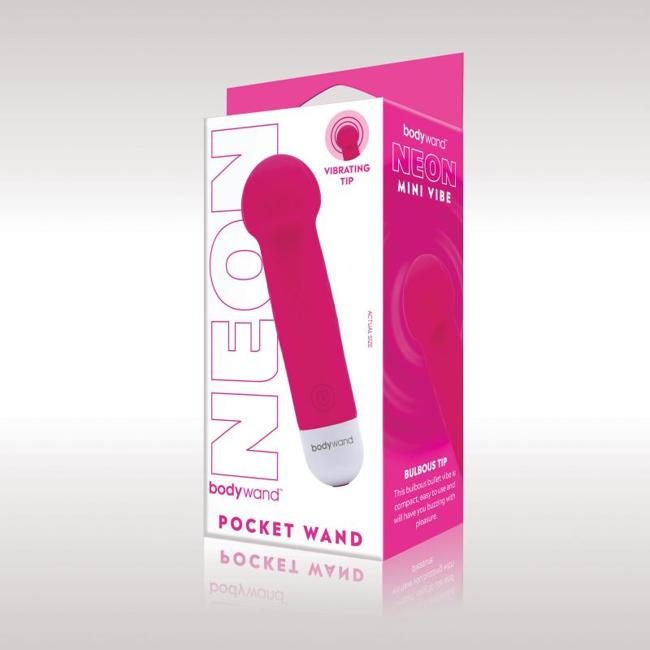 The Bodywand Mini Pocket Wand is also designed for convenience and ease of use. It is USB rechargeable, eliminating the need for batteries and making it more environmentally friendly. With the included USB cable, you can easily recharge the wand for uninterrupted pleasure. It is also splashproof, allowing you to enjoy it in the shower and making cleanup a breeze.
Measuring only 4.72 inches in length and 0.79 inch in width, this mini wand is portable and discreet. You can take it with you wherever you go and enjoy pleasure on-the-go. Despite its small size, it delivers powerful vibrations that will leave you satisfied.
The package includes the wand itself, a USB cable for recharging, and instructions on how to use it effectively. Weighing just 0.12 pounds, it is lightweight and easy to handle. The materials used in its construction are silicone for the head and ABS plastic for the handle, ensuring durability and comfort.
The Bodywand Mini Pocket Wand falls under the categories of USB rechargeable vibrators, body massagers, palm size massagers, and health and beauty aids. With its powerful vibrations, compact size, and convenient features, this wand is a great addition to your pleasure collection.