Description
The Bedroom Bliss Contoured Love Cushion is a high-density foam pillow designed to provide unparalleled support and comfort during intimate moments. Unlike piling up regular pillows on your bed, this love cushion is specifically contoured to support your body's natural curves.
Bedroom Bliss Contoured Love Cushion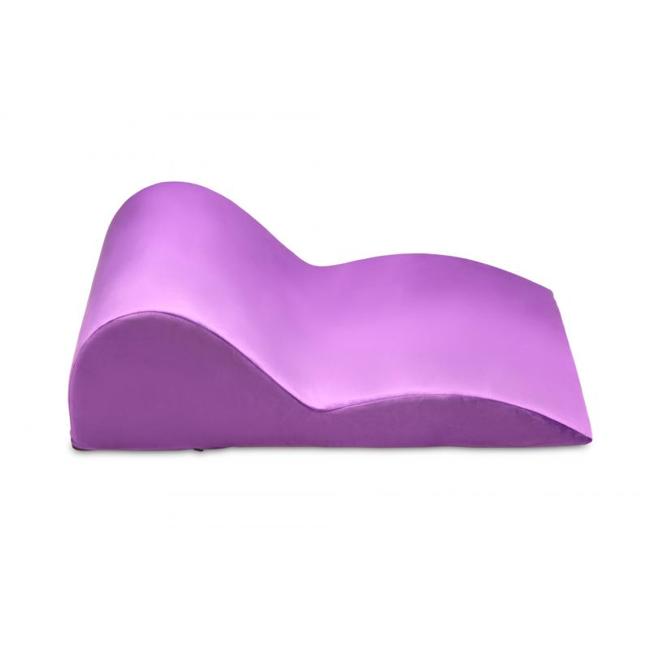 Made by XR Brands, this cushion is constructed with a high-density foam core that ensures it maintains its shape and provides firm support. The high-density foam gives you the lift you need, eliminating the sinking sensation often experienced with regular pillows.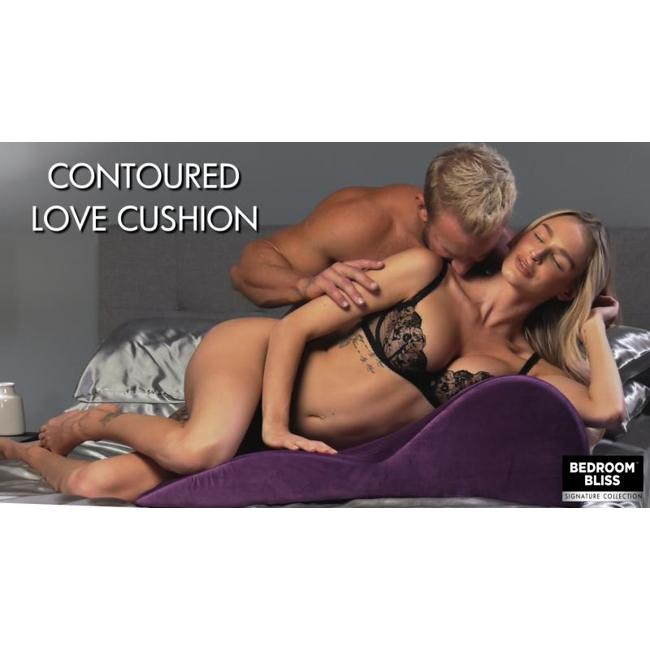 The love cushion features rolling curves that gently support the natural curve of your spine. This ergonomic design allows you to lay back and enjoy back support, elevate your hips, cushion your knees or elbows, and lift up your head with ease. Whether you're looking for back support during missionary or elevation for various sex positions, this cushion has got you covered.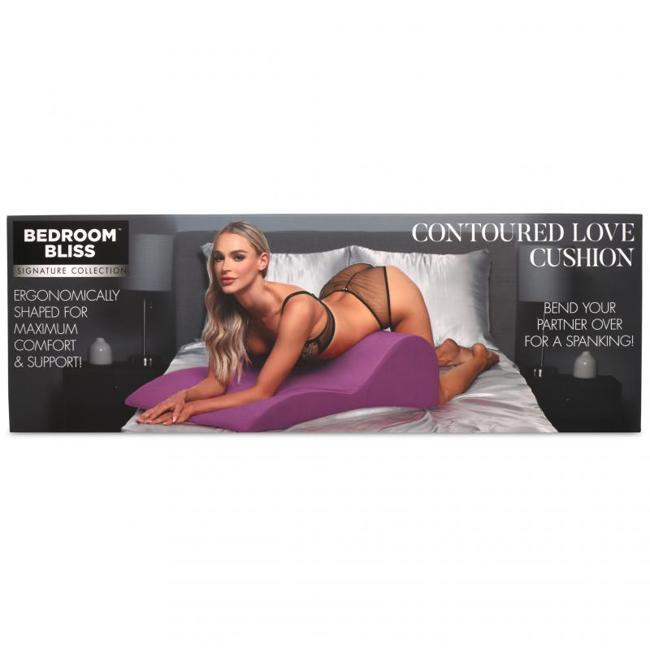 The outer cover of the pillow is made from velvety polyester, providing an ultra-soft and luxurious feel against bare skin. The polyester cover is also machine washable, making it easy to clean and maintain. Additionally, the cushion comes with a water-resistant inner cover, protecting the foam pillow from spills and moisture.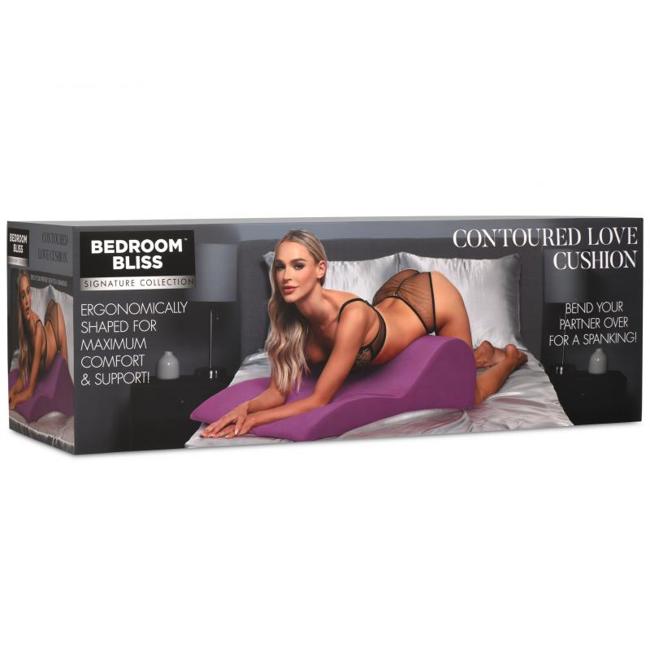 The measurements of the Bedroom Bliss Contoured Love Cushion are 33 inches in length, 24 inches in width, and 9.5 inches in height. The pillow is available in a stylish purple color, adding a touch of elegance to your bedroom.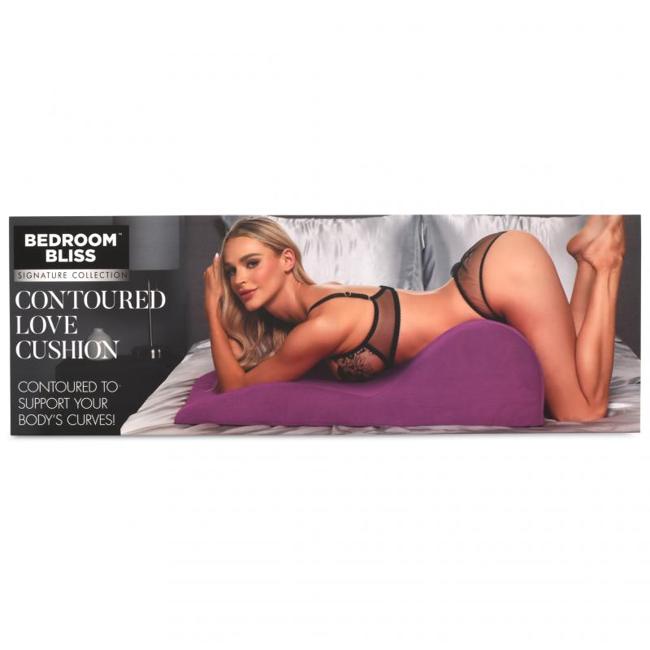 This love cushion opens up a world of possibilities for intimate pleasure and exploration. Whether you use it for added support and comfort during oral sex, deep penetration, or various other positions, this cushion will enhance your experience and redefine what pleasure and sex mean for you and your partner.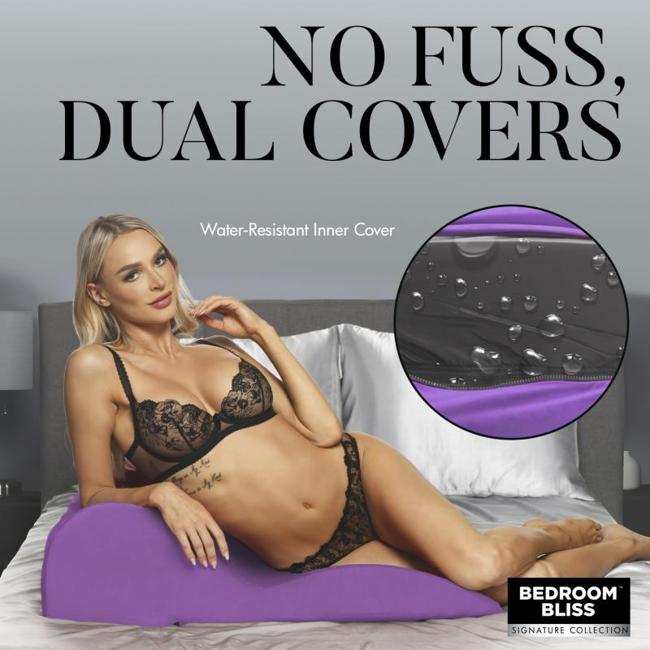 In summary, the Bedroom Bliss Contoured Love Cushion is a high-quality, ergonomically designed foam pillow that provides firm support and comfort during intimate moments. Its contoured shape, machine washable covers, and water-resistant inner layer make it a versatile and convenient addition to your bedroom. Elevate your pleasure and discover new levels of intimacy with this love cushion.