Description
Introducing the Bedroom Bliss Bondage Cushion from XR Brands, a must-have addition to your bedroom collection. Designed for those looking to explore the world of BDSM and enhance their intimate experiences, this bondage cushion offers comfort, support, and endless possibilities for pleasure.
Bedroom Bliss Bondage Cushion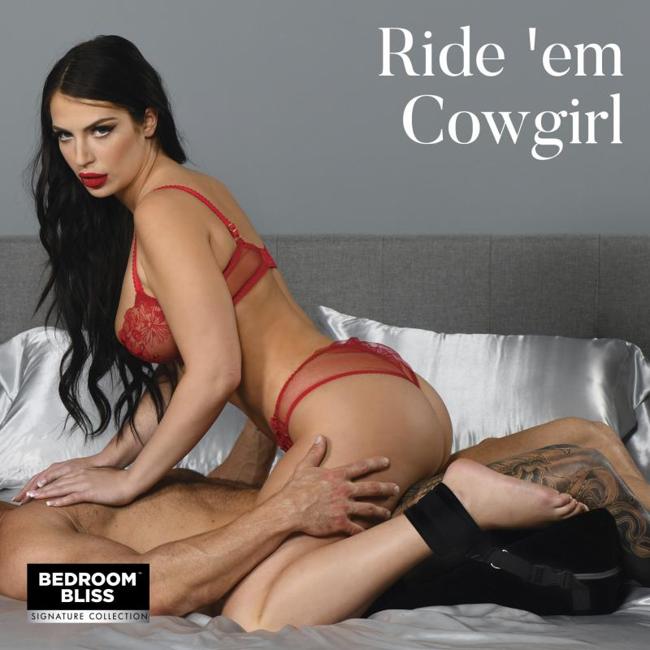 This high-quality cushion is made from a light-weight, high density foam that is both firm enough to provide lift and support, and soft enough to keep things sensual and sexy. It is covered in a velvety soft outer layer, ensuring a luxurious feel against your skin. The inner layer is water-resistant, protecting the foam from moisture and keeping it mildew-free.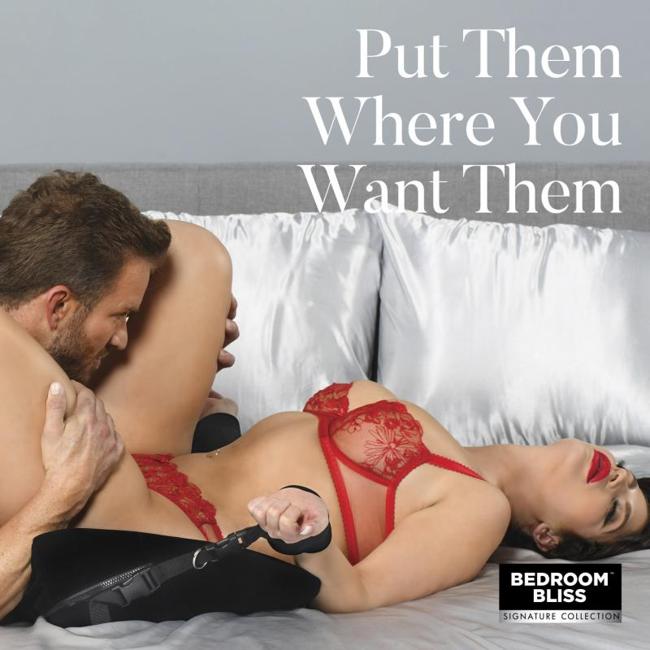 The ergonomic design of the bondage cushion allows you to find the perfect position to maximize pleasure. Whether you need a little elevation under your shoulders, chest, head, hips, or knees, this cushion provides the support you need to reach new levels of pleasure. It can be used to tilt your pelvis for enhanced G-spot or P-spot stimulation, provide comfort and lift for your head during intimate moments, or even pad your knees during vigorous positions like doggy style.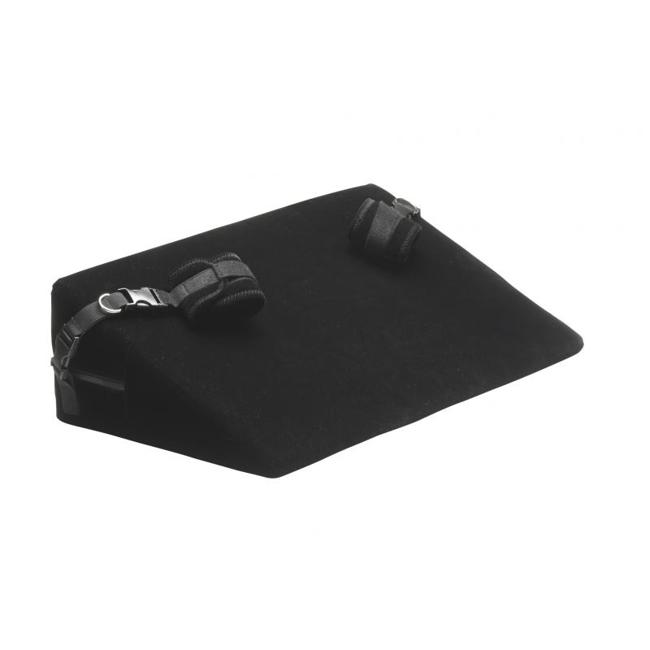 What sets this bondage cushion apart is the addition of built-in clips and restraints. The cushion features cuffs and connectors with D-rings, allowing you to secure your partner's wrists or ankles to the cushion for added restraint and control. Let your imagination run wild as you explore new kinky adventures with this versatile cushion.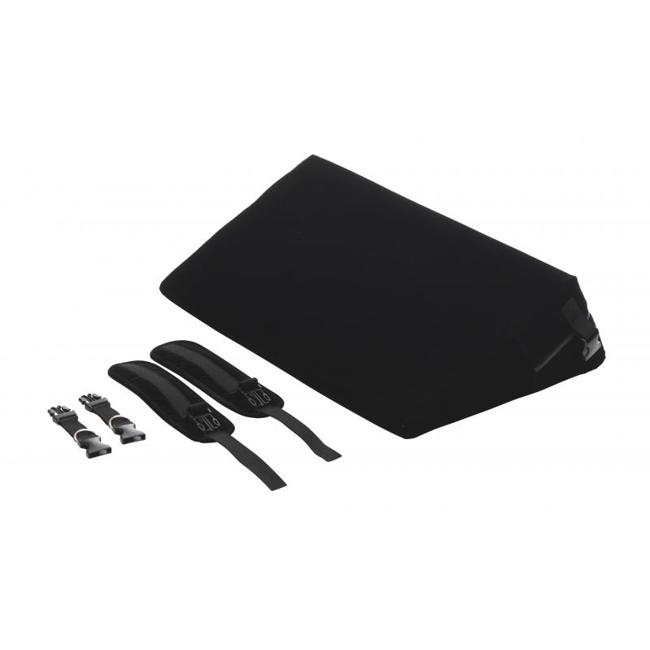 Cleaning this bondage cushion is a breeze, as both the inner and outer pillow covers are machine washable. Simply remove the covers and throw them in the machine after each use to keep your cushion fresh and ready for the next session.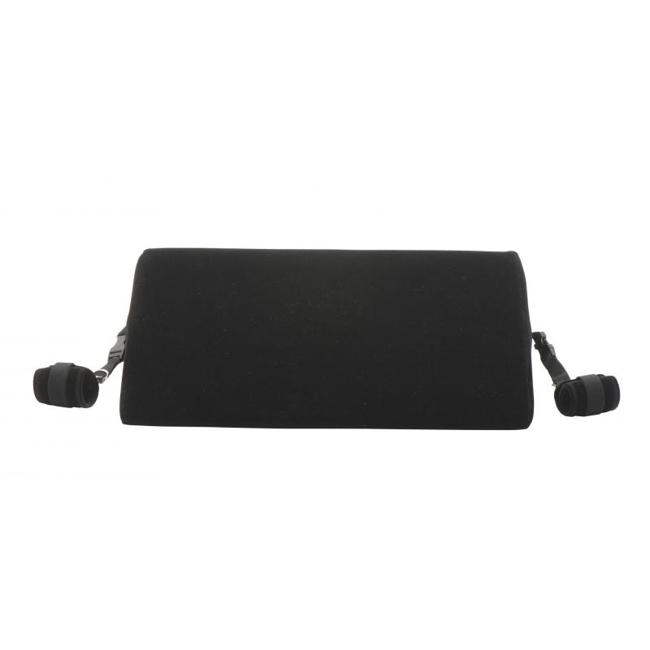 The Bedroom Bliss Bondage Cushion is not only functional but also stylish. Its sleek black velvet finish adds a touch of sophistication to your bedroom decor and can be discreetly placed on your bed among other pillows.
This bondage cushion is perfect for couples looking to add some excitement and exploration to their intimate moments. It is suitable for both beginners and experienced BDSM enthusiasts alike. So, why wait? Dive into a world of pleasure with the Bedroom Bliss Bondage Cushion and take your bedroom experiences to new heights.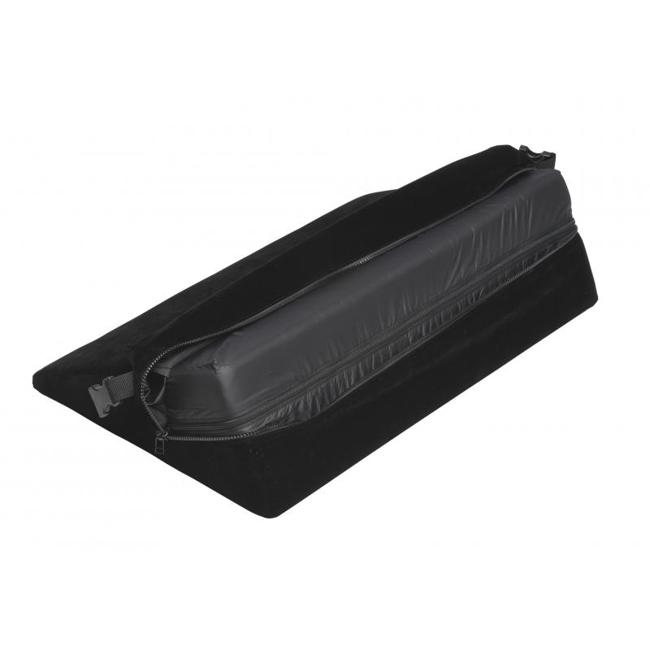 Key features include: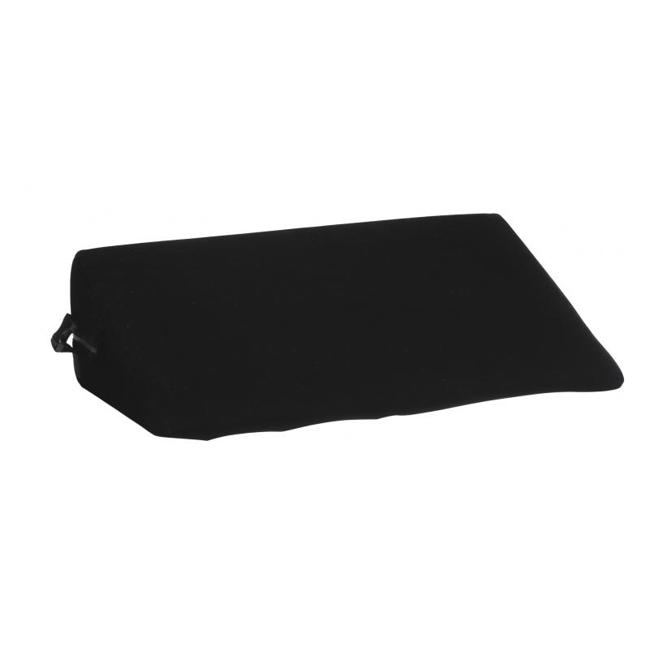 – High density foam: Provides support and maintains shape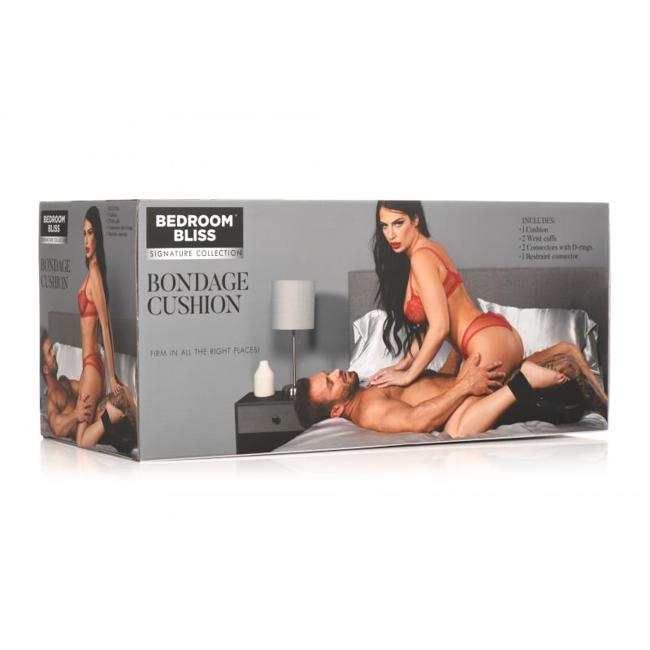 – Ergonomic design: Allows for various positions and comfort
– Machine washable covers: Easy to clean and maintain hygiene
– Bondage set: Includes cuffs and connectors for added restraint
– Sleek black velvet finish: Stylish and discreet addition to your bedroom decor
Explore the world of bondage and enhance your intimate experiences with the Bedroom Bliss Bondage Cushion from XR Brands. Get ready to elevate your love game and indulge in new levels of pleasure.