Description
Happy Hiney Anal Comfort Cream 2oz by Sensuva in MQ featured Male Sex Toys and Anal Sex Toys.
Happy Hiney Anal Comfort Cream 2oz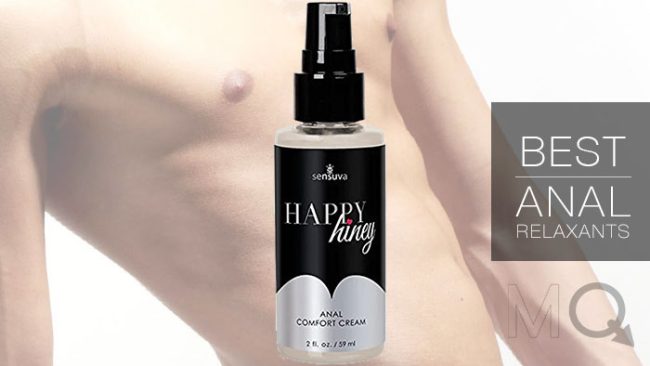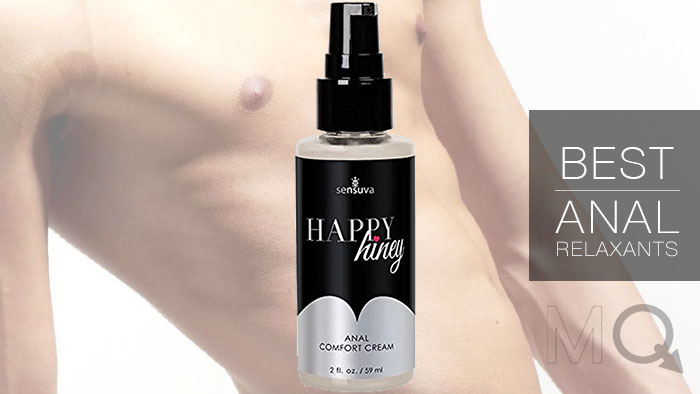 Be daring, darling. Keep your hiney happy and comfortable with your more adventurous play. This cherry-scented cream was designed to be applied prior to anal penetration to help relax the muscles and slightly reduce friction.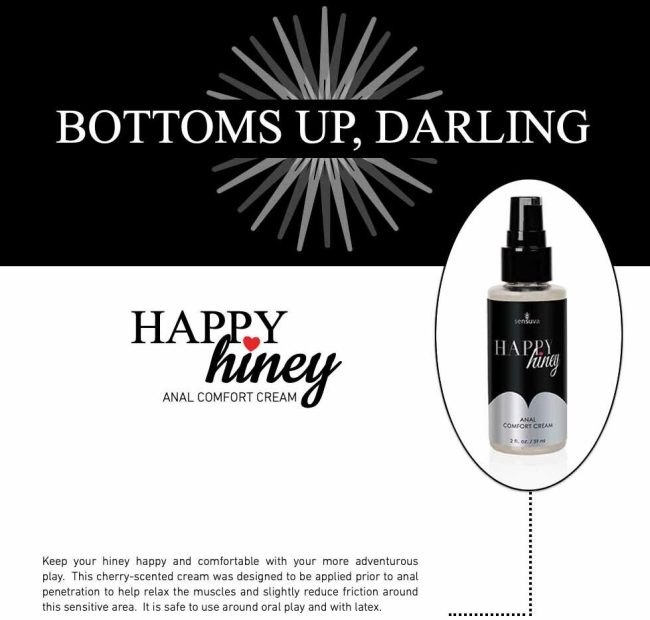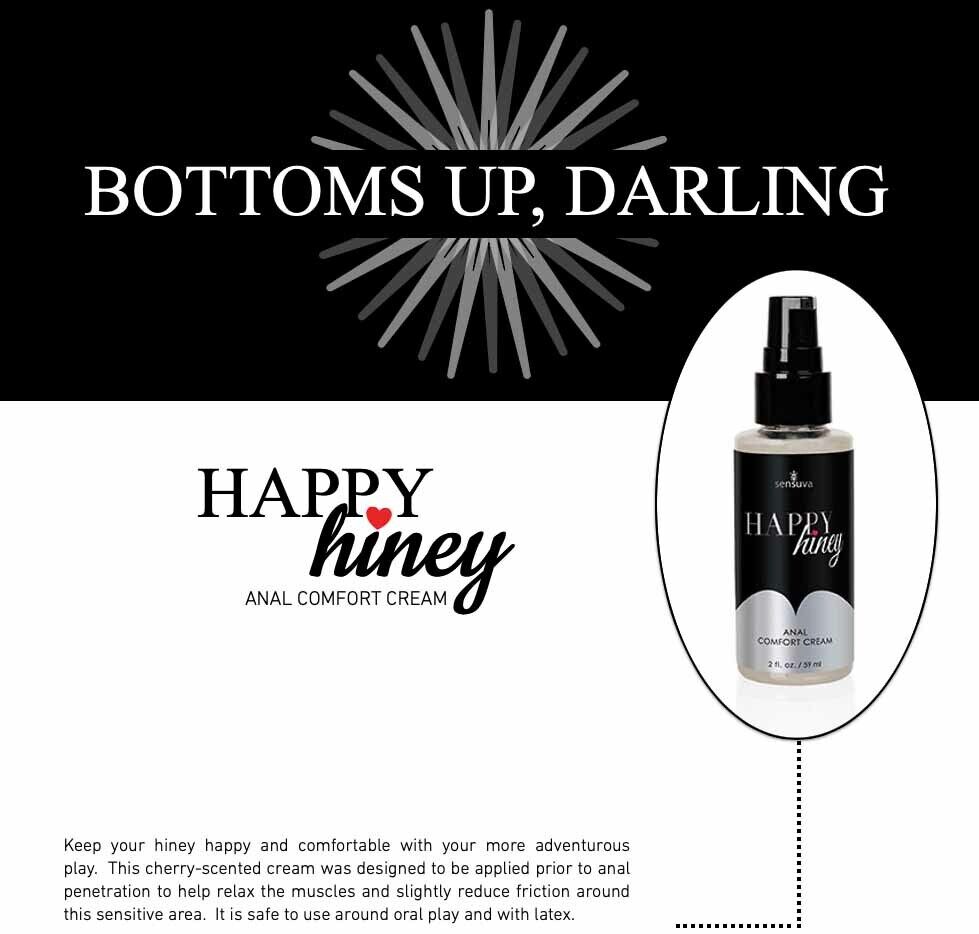 It is safe to use around oral play and with latex condoms. Not meant to completely eliminate sensation, as pain is a good indictor that the body is not ready for penetration. 2 fluid ounces.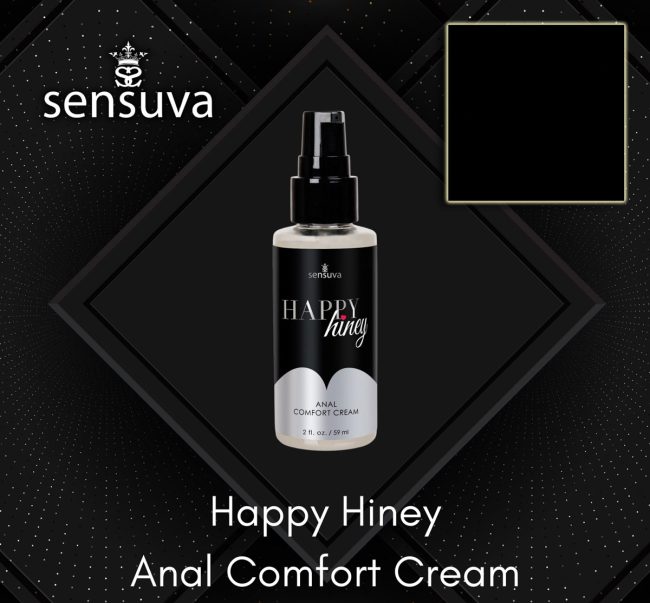 Weight: 0.15 pounds. Length: Inches
Released on 2015/8/9