Tenga Egg Review for 2023 – A Fun Pocket Egg Masturbator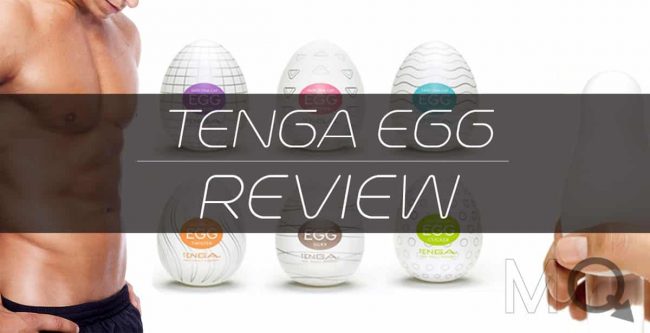 Here it is – the review I have really been looking forward to. After a long wait, its finally here. This week I got my pack of 6 Tenga eggs and let's just say, I've been pleased with the results so far. So I won't keep you waiting – here is my full Tenga egg review and my thoughts so far!

Tenga Egg Review
Tenga is a Japanese company has been around for almost twenty years and is famous for making pocket-sized masturbators. You might have heard of Tenga before, because of their most famous product, the Tenga Egg – if you haven't then you are missing out a pretty neat product.
It is Tenga's cheapest, most popular offering and comes in ten different varieties. What makes it so unique is its cute, compact, egg-shaped design and looks nothing like a masturbator. It's so small and unassuming that most people wouldn't think anything of it, which is great if you are trying to spice up your sex life but don't want the world to find out.
It is a pretty clever design, right?
What I Like About Tenga Eggs
Tenga Eggs Feel Great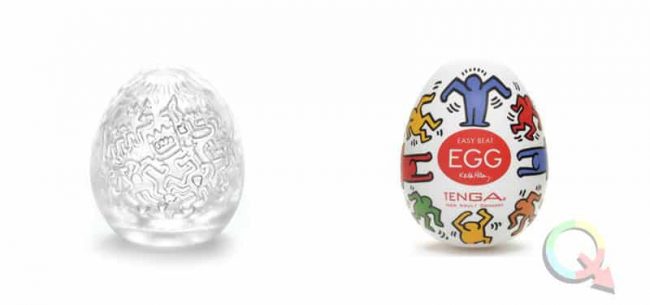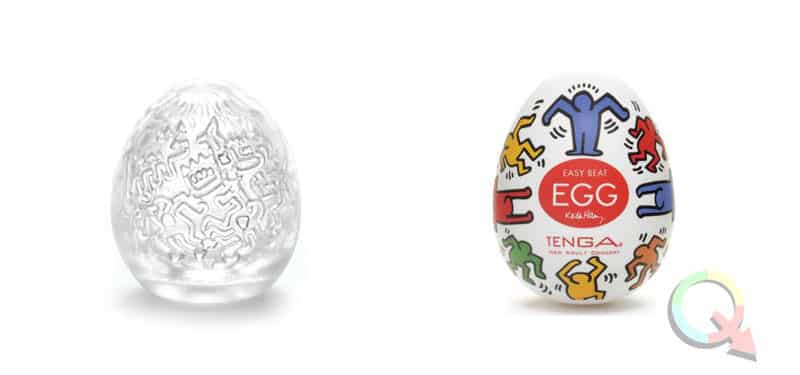 Before we get too deep into this Tenga Rgg review, let's first talk about feel. As far as materials go, the eggs themselves are made out of silicone sleeve. They are very stretchy and glide over the skin very smoothly. The material is more durable than it looks and stretches to the point where it is nearly transparent.
Tenga also includes water-based lube in the package for the first use. If you want to get the most usage out of a single egg, don't use silicone lubes. Silicone up against silicone is very bad, and will deteriorate the material fast.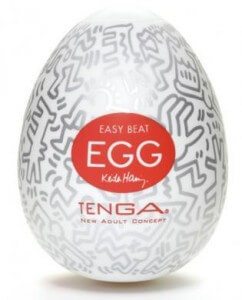 The eggs above all else feel absolutely great. They don't quite match up to the real thing, but are a nice mix up from using a bare hand. Depending on what egg you choose, you can also get a variety of textures which give a slight difference in sensation to change things up, but more on that later in the Tenga Egg Review.
Creative Designs and Textures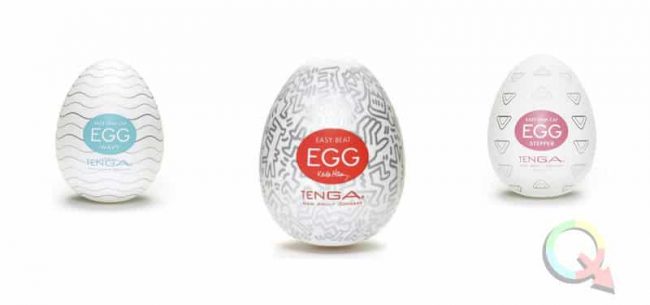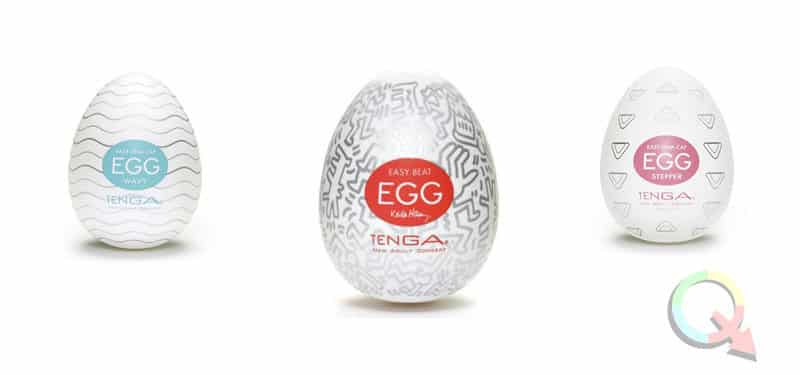 After living in Japan for over a year I quickly discovered that there is one thing the Japanese do extremely well – design. Everything Form the packaging, to the capsule and the product itself are all thought out well and fit together very nicely. This make the Tenga Egg review process a lot more fun! The egg shape is clever, simple, and presented well. At first glance, it looks nothing like a sex toy what so ever.
Due to its clever design, the Tenga Egg has actually become somewhat of a pop culture phenomenon in Japan. While I was living there a little over a year ago these Eggs were floating around everywhere – in little boutique shops and even in tourist stores. They even come in special editions like the Keith Haring release.
Japanese guys even regularly exchange Tenga Eggs as funny gifts. The main reason they have caught on. But they have really caught on in Japan because they are so small, portable, and inexpensive.
The Eggs are also extremely well made and don't look cheap at all. I got my first one as a goodbye present and it felt like I was getting a truly premium product for something that actuality only costs about $10.
Tenga Eggs are Discreet Little Masturbators
I think the number one reason these eggs are so popular is because of the design. To most people who have never bought a sex product, the egg shape takes away the anxiety of buying one of these in public whilst avoiding the whole, "Hey look at me, I'm buying a masturbator!" feeling.
In fact, to someone who might have never heard of a Tenga Egg, it looks like nothing more than a capsule or cute cosmetic product. The casual onlooker would think absolutely nothing of it.
If you want to get a masturbator but don't want the whole world to know, then there really isn't a better option out there.
Tenga Eggs are Inexpensive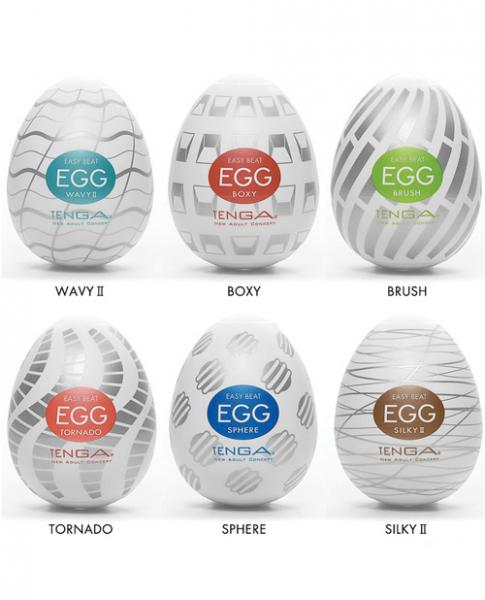 Tenga Eggs are sold either individually, or as a half-dozen (cute right?), and single eggs ring in at about $10 dollars each. A pack of 6 then will set you back about 35-40 dollars.
This is an absolute bargain when compared to a flashlight or other larger products which can be easily over $100.
What I Don't Like
Textures Don't Do Much
I really like the idea of married textures on the inside, but sadly they don't do enough to really change up the experience. I purchased the pack of sex and out of them all, there wasn't THAT much of a difference in feeling.
"The textures are a welcome addition, but don't have a major effect on the overall experience."
I appreciate the variety, and its true that the inside ribs make a small difference, but not to the point that it is going to drastically the feeling from one egg to another.
Disposable Design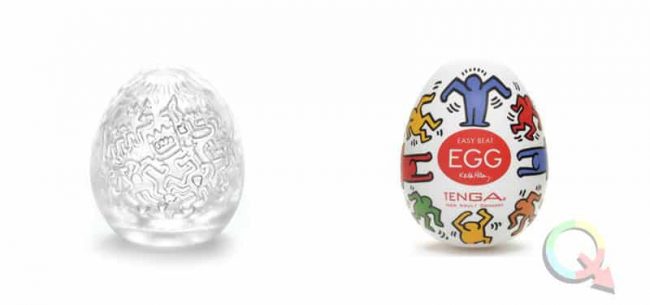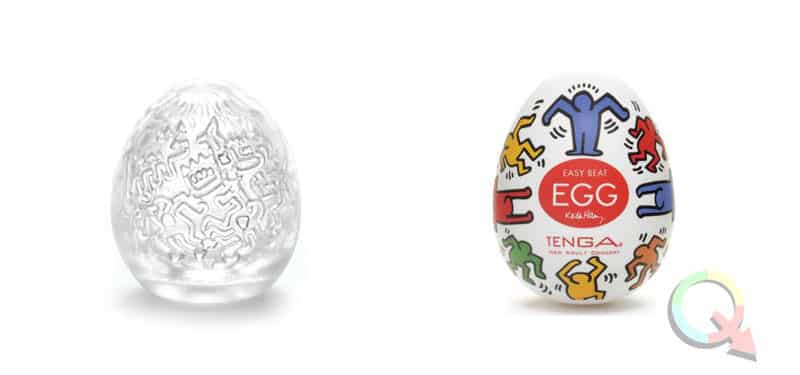 I really like the Tenga Egg, but sadly they are not designed for extended use. Tenga does clearly advertise this, and I would say that you can get about 10 good uses out of each egg before they start to break down. But, for eight bucks it's not too much of a drawback.
The upside to this is that you can get a fresh product for not that much more money. And, if you opt for the 6-pack you are buying into about 60 good uses.
Should You Buy the Tenga Egg?
Yes.


Tenga has made an all around great product here. The eggs are well designed, feel great, and inexpensive. They also offer enough options to let you experiment, even if the different varieties don't have that big a big difference in feel. Compared to other masturbators on the market you will be hard pressed to find something this well made for such a low price, and for $10 it's a hard deal to pass up. To wrap up out Tenga Egg review the one thing you should take away is that, yes, this egg is worth a go!
View on: MQ Store

That wraps it up for our complete Tenga Egg review. Have you tried Tenga or any of their masturbators before? What are your thoughts? Let us know in the comments below and be sure to follow us on YouTube and Facebook.