Taipei Pride: When, Where, and How to Get There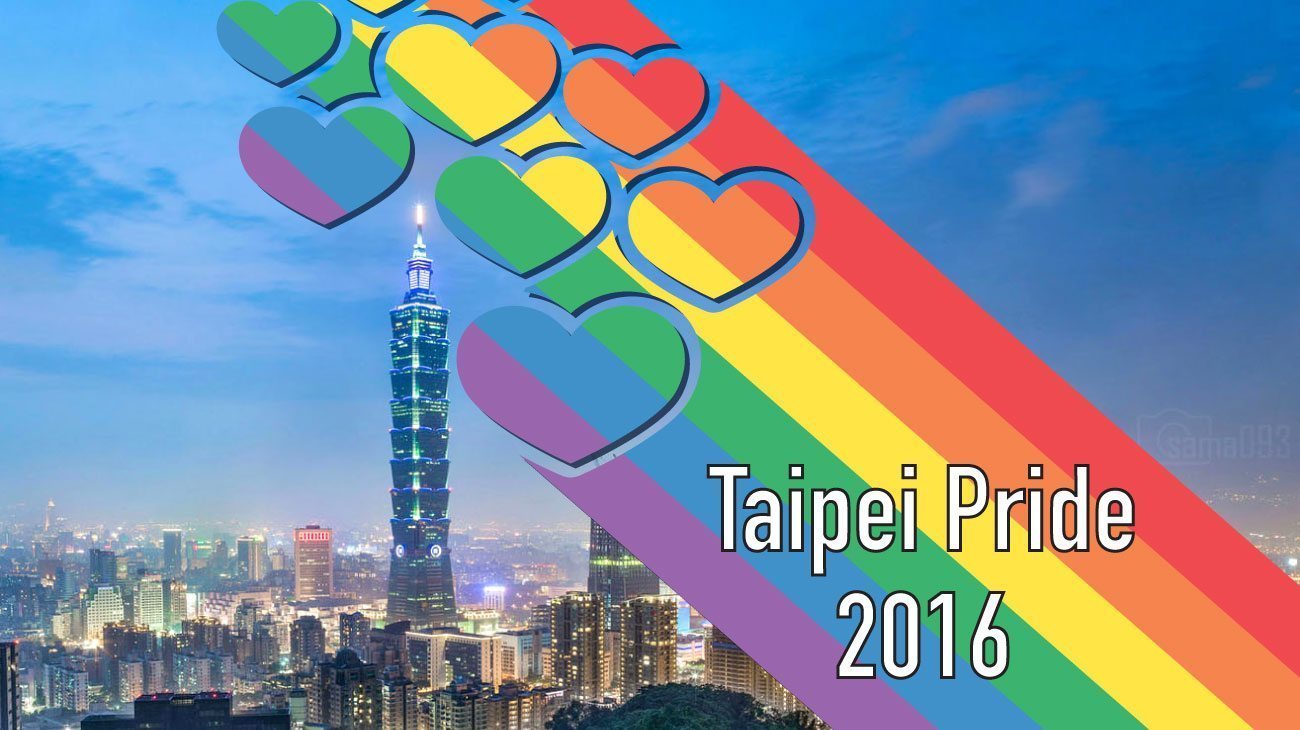 What is Taipei Pride?
Taipei Pride is Asia's biggest and best pride event attracting visitors from all around Asia and the world. By numbers, it sees the most attendees out of any pride parade in the region last year tallying over 80,000 participants spanning over a 4 day period. Along with the parade, this party filled weekend hosts a variety of events including the famous after parties in Ximen (西門), Taipei's gay district, as well as a sum of local restaurants and businesses turning out to join in the fun-filled Taipei pride filled weekend.
You can stop one of Taipei's many gay bars and clubs, shop the many gay businesses near Taipei National university, or join in the celebrations on the streets all weekend long for this year's Taipei Pride 2016 celebration.
When is Taipei Pride 2016?
Taipei Pride kicks off on the last weekend of October. The Parade in on Saturday, October 29th, 2016 at 1:00pm. The parade will set off at 2:00pm and last for two hours until 4:00pm, leading into the after party on Saturday and Sunday evening.
Early comers can also join in on the celebrations on Friday night in the pre-parties at any of the big clubs in near Ximen Station (西門站).
Where is It?
The parade starts at the Jingfen Gate Round About ( 台北府城–東門(景福門) ) and splits into two separate routes.
North Route (北路線) : Xinyi Road → Linsen S. Road → Zhongxiao E. Road, Sec. 1 → Jinshan S. Road, Sec. 1 → Jinan Road, Sec. 2 → Jinan Road, Sec. 1 → Zhongshan S. Road → Jinfu Gate Roundabout
South Route (南路線) : Xinyi Road → Jinshan S. Road, Sec. 2→ Heping E. Road, Sec. 1→ Roosevelt Road, Sec. 2→ Zhongshan S. Road → Jinfu Gate Roundabout
How Do I Get There?
The Parade starts right next to NTU Hospital Station. To get to the Taipei 2016 Pride Parade, simply take the Taipei Metro to the Red line, (convenient from Taipei Main Station) to NTU Hospital Station (台大醫院站).
Take the Metro Exit 1 from NTU Hospital Station (台大醫院站), walk straight one block and make a left. The parade is straight ahead!
By taxi the event is also very easy to get to, and from downtown will cost you about $200-$300 NTD ($6-$10USD).
The Taipei Pride 2016 After Parties
Aside from the parade Taipei also has one of the most vibrant, open and gay-friendly night lives in Asia. Best of all the weekend will feature a Pride filled Halloween bash throughout the city!
The best Party locations can be found at Ximen Station (西門站)exit 1 near the Red House complex (away from and opposite the large shopping street).
We'll See you There!
Cover image by sama093 under Creative Commons
Read More Male Q Guides