Swiss Navy Silicone Review (2022 Update): An Amazing Lube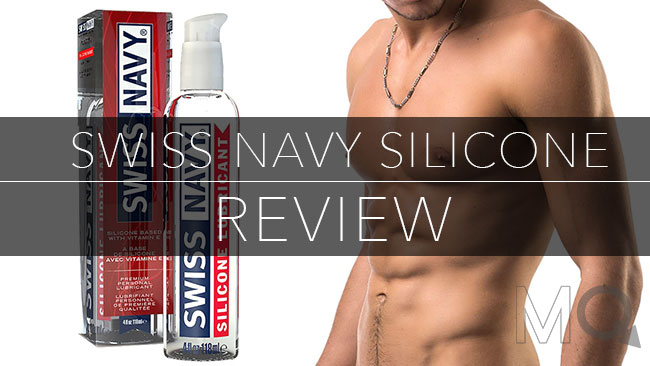 I am somewhat of a sucker for good lubes, and every time I try out something new, I try to pay attention to what other people are saying. Swiss Navy has been a MQ community favorite for a long time, and after having multiple requests, I am finally buckling down to do a full Swiss Navy silicone review.

When I test out a lube a look for three things: Consistency, Longevity, and Value. What I mean by this is, how does the lube feel to use, will it last you a long time, and how much product do you get for the price?
A good lube really manages to fill all three of these categories, and a great lube is one that passes them all with flying colors!
So how does Swiss Navy Stack up against the competition? Let's find out in our Swiss Navy Review.
What I Like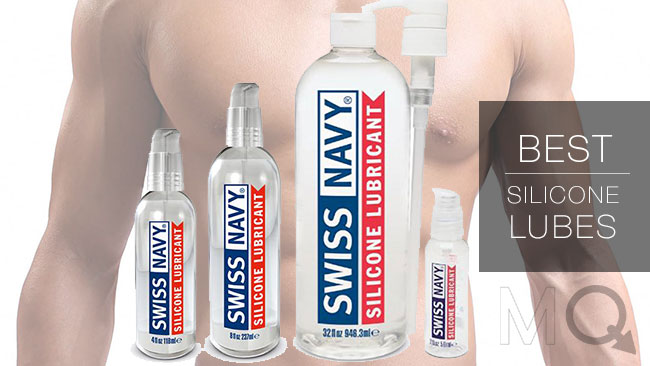 A lube with Great Consistency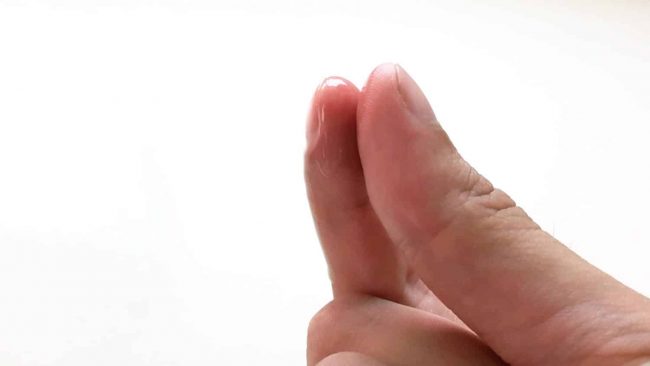 The first thing you will notice about Swiss Navy Silicone is just how slippery it is. This is a 100% silicone base meaning that it is not cut down with water. This leaves you with a product that is pure, slippery and long lasting.
I have to mention important this is because the lube will not get sticky gummy, or dry out over time.
Swiss Navy Silicone is Slippery and Clean
The best way I could describe the consistency is something similar to a light cooking oil, but the feel is very smooth, clean and in no way greasy.
And then you apply it the lubrication effect is almost instant and glazes over the skin with absolutely zero friction.
Swiss Navy is Super Slick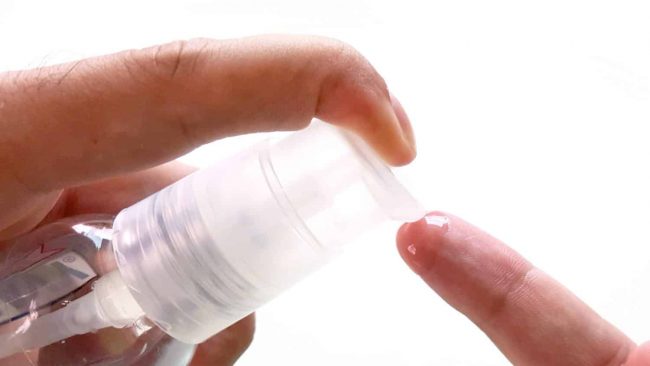 Swiss Navy is easily one of the smoothest, purest silicone lubes I have ever tested.
The gel creates a thin even wall over the skin that when rubbed between your fingers (or two people), let's you can actually feel the silicone gliding on itself.
As you can imagine this kind of slipperiness translates well over to actually having sex. If you have problems with pain or are extra tight, then this kind of lube is the solution to your woes.
I really can't speak more highly about how much I like how it feels! Entry is easy (for the top and bottom) and once you are in, you can keep going and going without a hitch.
---
Silicone Base is Long Lasting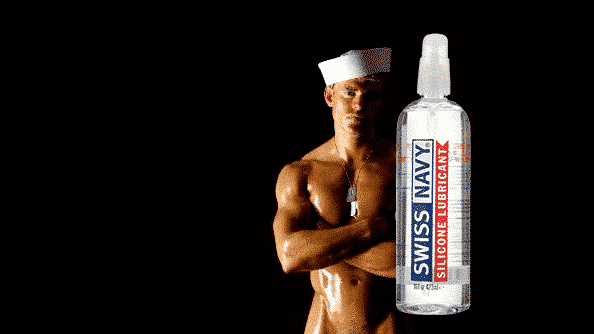 When you are shopping around, you have two major options – the water variant or the silicone variant.
I opted in to get the silicone version of Swiss Navy because one of the biggest perks to this type of lube is that you don't have to worry about it drying out. One application and you are set to go all night.
This compares to other popular water lubes like Astro Glide which will get you only a few minutes before you need to add more, but with Swiss Navy, the silicone gel isn't absorbed by the skin like other water products and you don't need to worry about it evaporating away.
Overall, it is the best lube I have used in terms of durability and longevity.
Big Bottles of Lube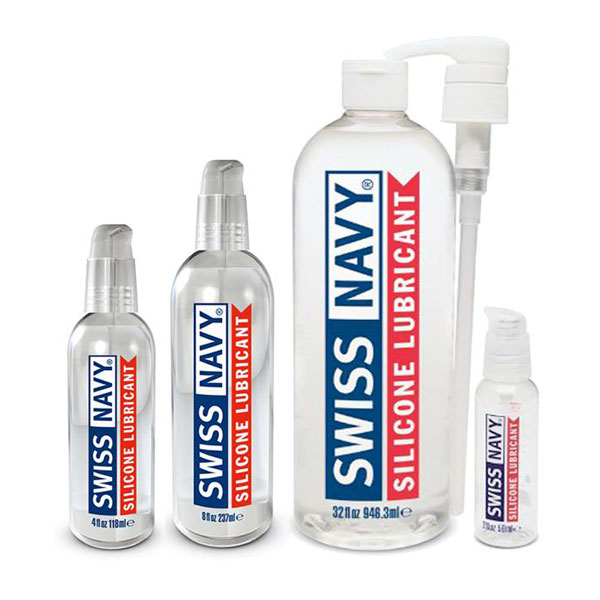 Swiss Navy comes in a variety of different sizes ranging from 2oz all the way up to 32oz (yes that is huge).
I opted to get the 4oz bottle and am already planning for the bigger bottle for my next buy to save a bit of money, but also to get some more mileage.
I also very much like the design of the bottle. It looks nice and the pump dispenser works very well, especially for one handed use. All it takes is 2 or 3 good pumps and its right back to business.
I also appreciate that they opted to not use those cheap looking lotion pumps (which I have had break off before) and instead used something a more compact.
Another added benefit it the cap lock which lets you twist the nozzle 30 degrees to "lock" it for travel. Overall, the size and packaging were very well thought out and you feel like you are getting a quality product.
What I Don't Like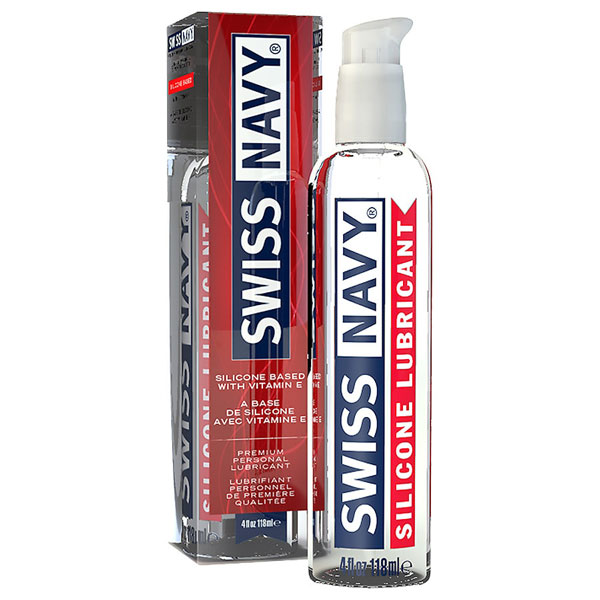 Silicone Doesn't Play Well with Some Toys
Before we wrap up this Swiss Navy Silicone Review, we need to talk about the not so good. I don't have any complaints for this lube specifically, but if you opt for a silicone lube in general then you need to be aware that you cannot use it with other silicone toys.
This is because the two together degrade over time (not good).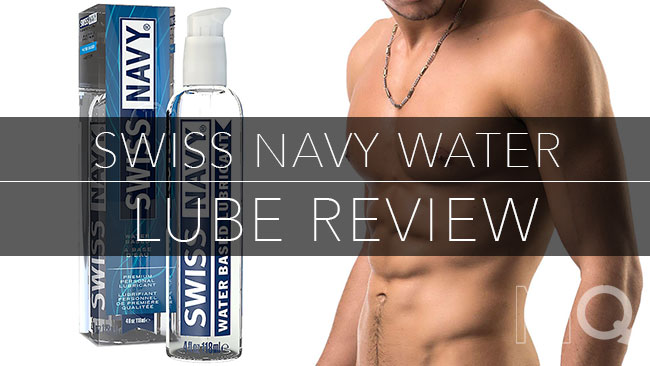 If you are planning on using a toy then I recommend looking at the water version of Swiss Navy. You can check out our full Swiss Navy Water based lube Review here.

Swiss Navy Silicone Review Wrap-up
In its silicone lube category, Swiss Navy is the best lube I have ever tested. It is slippery, long-lasting, and a great value.
It is cheaper than other premium brands like Pjur and using it is some of the best feeling sex I have ever had. The slipperiness is going to make sure that both you and your partner are comfortable.
Should You Buy It?


Yes
Overall, Swiss Navy Silicone easily outperforms every lube I have every used in this price range and for the money, it is the best lube you can buy.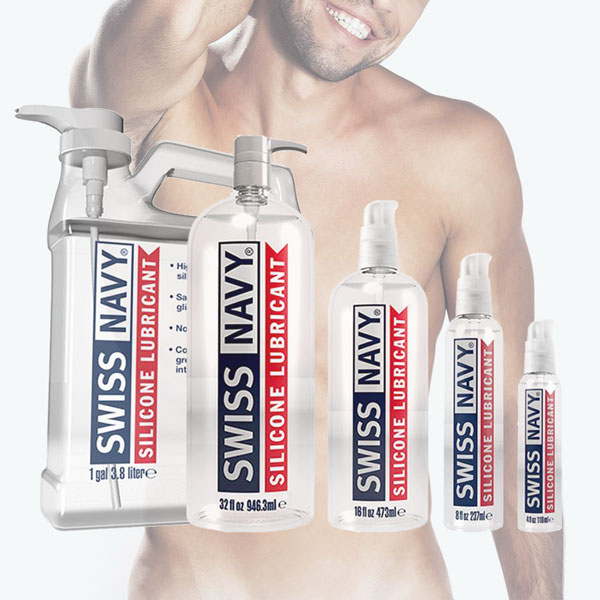 View on MQ Store
That wraps it up for our Swiss Navy Silicone Review. Have you used Swiss Navy before? What are your thoughts? Have any options that we left out? Let us know in the comments below and Follow us on YouTube, Twitter, and Facebook.