Stonewall Named as Nation's First National Monument to LGBTQ Rights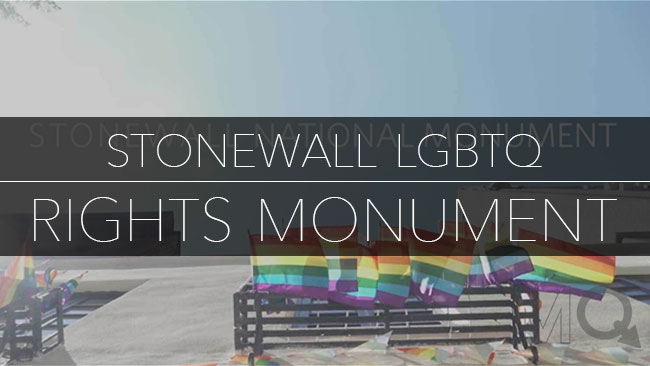 Leading up to this weekend's 2016 New York City Gay Pride and following the historic United States Supreme Court decision legalizing same-sex marriage almost a year ago, president Obama has designated Stonewall as the United State's first national monument to the LGBTQ rights movement.
Stonewall is seen by many of the birth-place of the national fight for equal rights, following the arrests of the bar's gay patrons in the early morning of June 28, 1969, and subsequent riots in the streets of New York in thereafter in July that same year.
This was during a time where homosexuality was still considered a mental illness, and where violence and discrimination ran rampant throughout society. This was a period when people were risking their lives to speak out.
As LGBT rights activist Octavia Lewis describes it, "We were being brutalized. We were being murdered.  We were being ostracized in a sense –  Stonewall was a safe haven for LGBT people."
Mellisa Sklarz, another longtime activist says, "Gay people were victims in a culture that had no respect, no tolerance."
Being out of the closet was in most cases, not an option and would most certainly lead you to lose your house, job, friends, and family.
The Stonewall riots were one of the very first examples where the nation took notice of New York's LGBTQ community banding together and speaking up to demand equal treatment. Nearly fifty years later it is hard to imagine just how far we have come, and although hate and discrimination still exists, we have already come so far to create a more equal and just society.
[ Video from The White House ]
Read More Male Q Guides