Description
Temptasia Twist Kit Set of Three Dildos Black from Blush Novelties. Stimulating. Twist design for your pleasure. Cute. Unique heart-shaped suction cup base. The base is also harness compatible.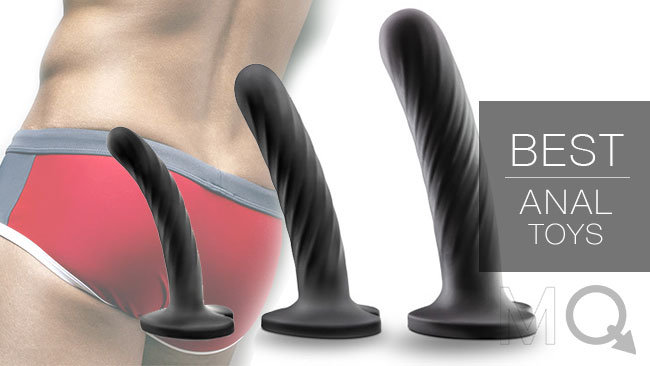 Why 3 sizes? Graduated sizes for exploring penetrative play. Start small and work your way up. Peace of mind. Made of Satin smooth, body-safe Silicone. Contains no fragrances, phthalates, or latex.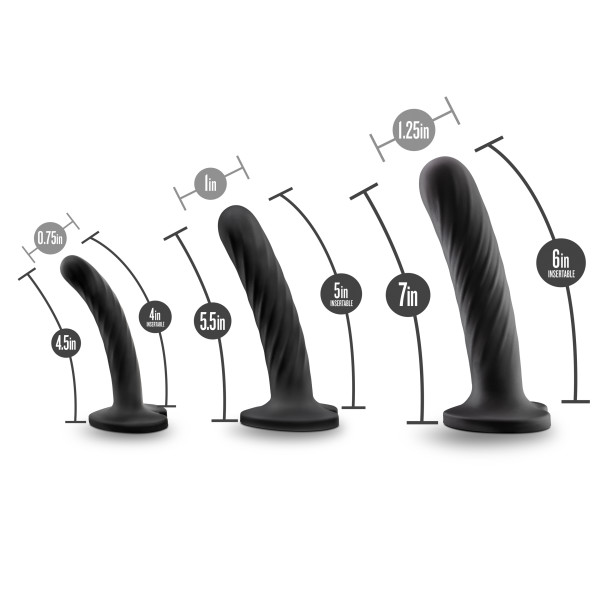 Sizes:
Small dildo: 5 inches in length, 3.75 insertion inches by 0.75 inches in width.
Medium: 6 inches in length, 4.5 inches insertion length by 1 inch in width.
Large dildo: 7 inches in length, 6 inches insertion length by 1.75 inches in width.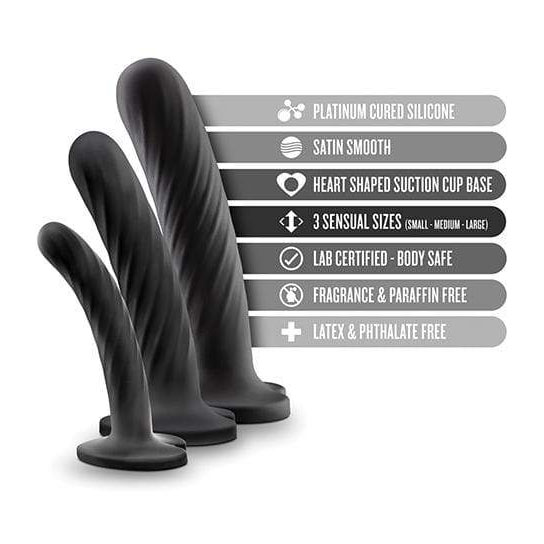 The Temptasia Twist Kit includes all three Temptasia Twist dildos, so you can find just the right size for any kind of play. The Twist dildos deliver a swirling texture that is perfect for gentle G-spot or anal stimulation. Their cute heart-shaped bases have strong suction cups and are harness and strap-on compatible.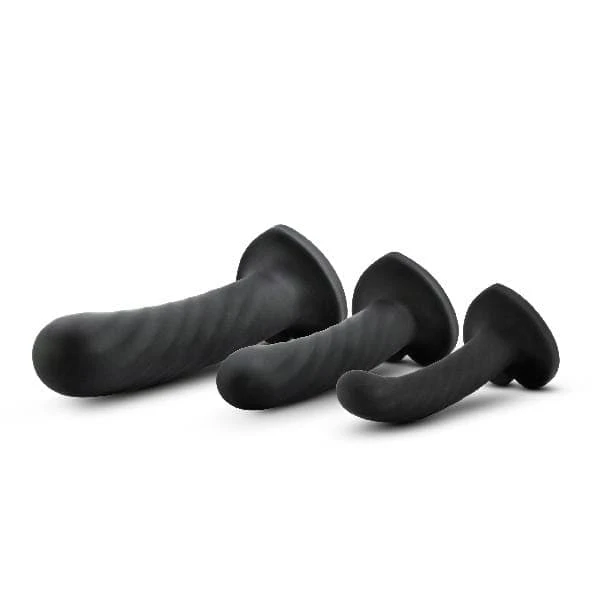 Either solo or with a partner, the Temptasia Twist Kit is a fun, stylish addition to your playtime. From the slim, petite Twist Small to the satisfying girth of the Twist Large dildo, this collection has something for everyone.
With a satin-smooth silicone finish, these dildos are made for comfort. Their 100% platinum-cured silicone is body-safe and easy to clean: just boil for 5 minutes to fully sanitize, or wash with mild soap and water during everyday use.