Description
The Sean Michaels Love Ring from California Exotic Novelties is a versatile and adjustable enhancer ring designed to increase personal stamina and extend orgasmic pleasure. This love ring is perfect for individuals looking to maximize their erection size and enhance their sexual performance.
Sean Michaels Love Ring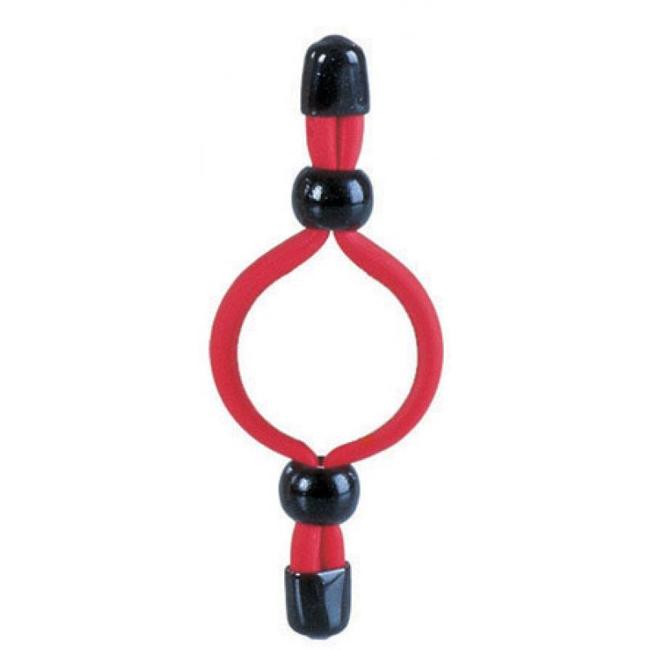 The love ring is made from soft and super stretchy Latex, ensuring a comfortable fit. It features a pliable tubed loop with adjustable toggle beads at both ends, giving you full control over the tension, sensations, and pleasure. By slipping the love ring over the erect penis and sliding it down to the base, you can easily tighten or loosen the beads to achieve the ultimate sensuous fit.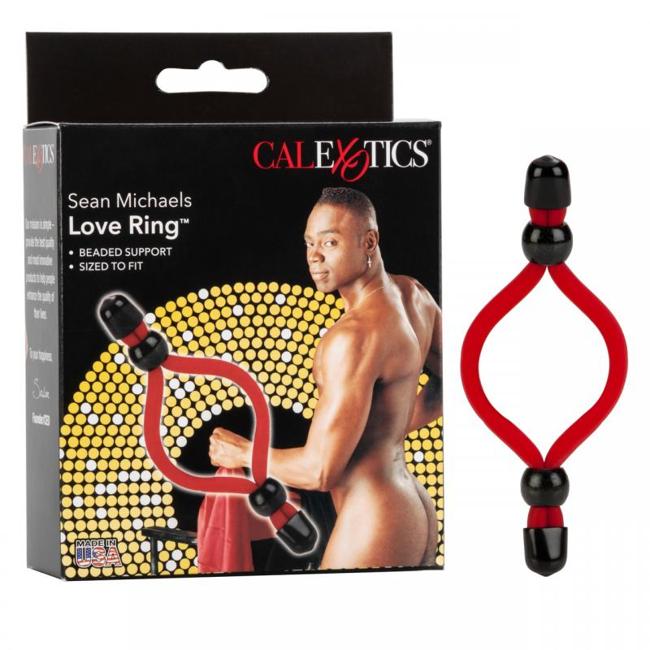 This love ring can be used during intimate self-gratification or as part of couple's foreplay, adding an extra dimension to your sexual experiences. It is discreet and ideal for both first-time and experienced users.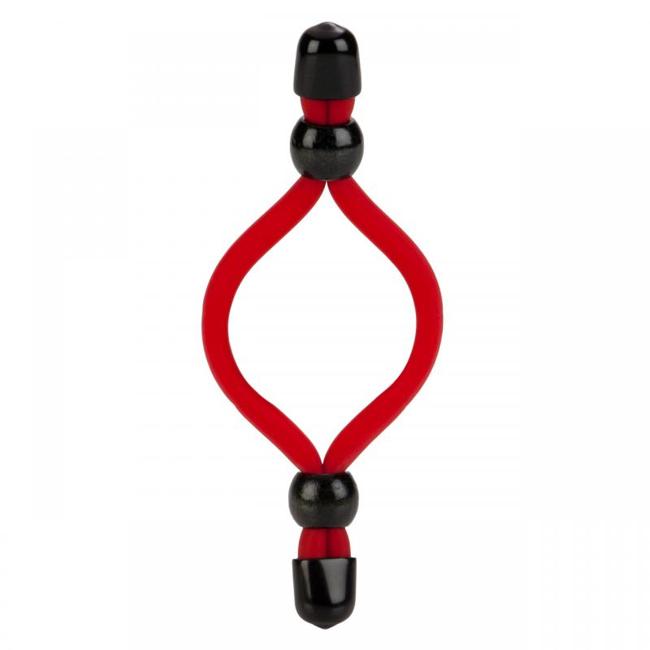 By trapping the blood supply in the penis, the love ring provides a longer-lasting erection and intensifies orgasms. It is especially beneficial for men with premature ejaculation or erectile dysfunction. However, it is important to note that there are no guaranteed results from cock ring usage, and it is recommended not to wear the ring for more than 30 minutes.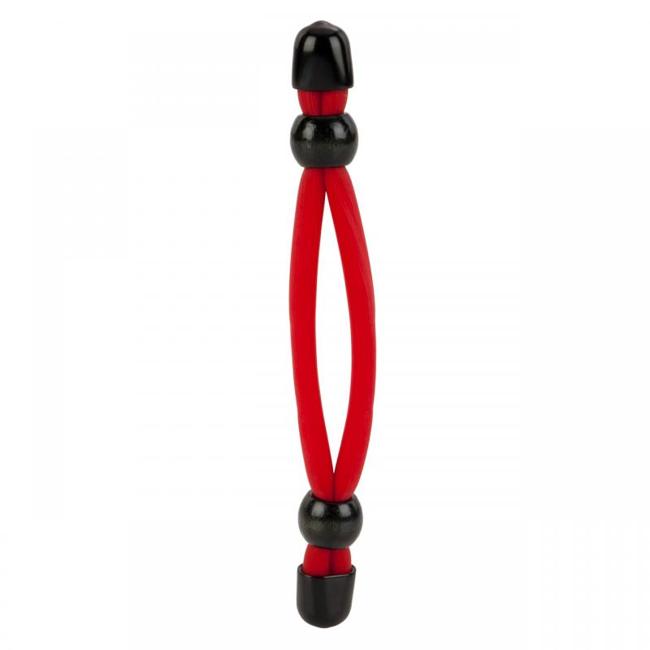 To enhance sensitivity and ease of use, it is recommended to always use a quality lubricant with this adult toy. After each use, be sure to clean the love ring with a toy cleaner spray.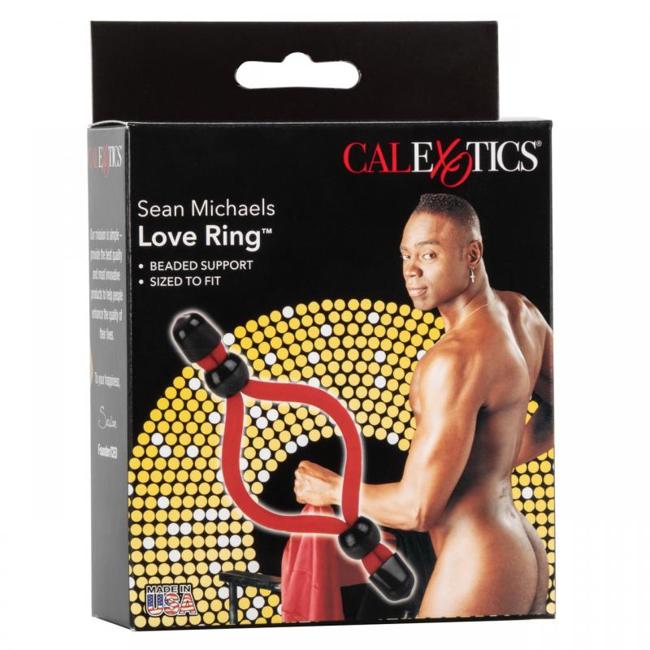 The Sean Michaels Love Ring is 5.5 inches long and is made using safe and pure materials, including Thermoplastic Rubber TPR Ring, PVC Tips, and Wood Beads. It comes with a one-year warranty and is made in the USA.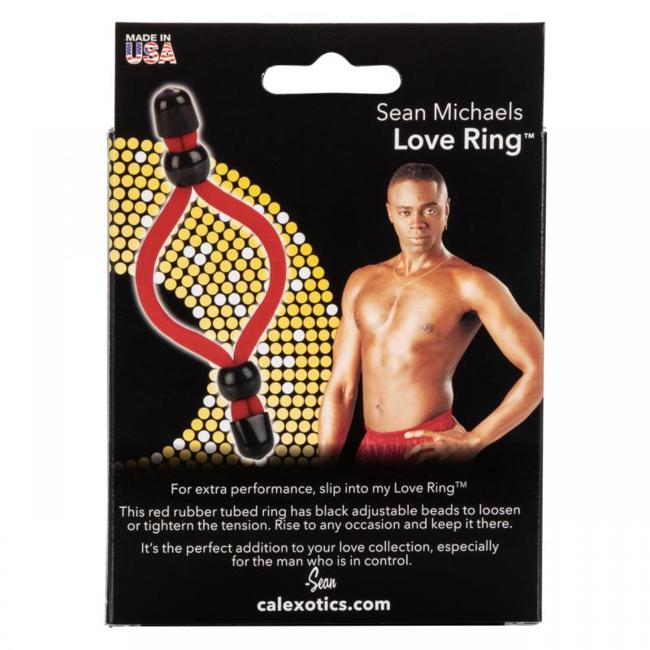 Overall, the Sean Michaels Love Ring is a high-quality and adjustable cock ring that can help enhance sexual experiences, increase stamina, and provide extended pleasure.