Description
Male Q Adult Store Featured Anal Toys – Renegade Peeker Kit Black Hollow Butt Plugs released on 5/2/19, by NS Novelties.
Renegade Peeker Kit Black Hollow Butt Plugs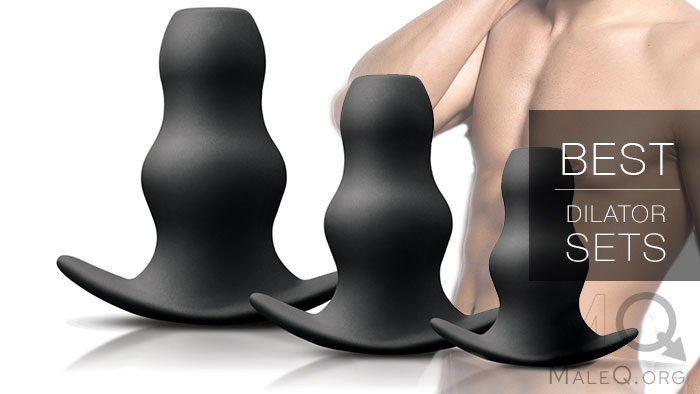 Look who is gaping now! An exhilarating addition to anal play, Peekers are ideal for the adventurous seeker! Get ready to embrace exciting peephole thrills and playful probing with this unique set of hollow butt plugs designed to elevate your pleasure to new heights.
Product Dimensions:
Small Butt Plug: 2.95 inches length, 2.87 inches insertable, 1.38 inches diameter.
Medium Butt Plug: 3.86 inches length, 3.78 inches insertable, 1.77 inches diameter.
Large Butt Plug: 4.41 inches length, 4.29 inches insertable, 2.01 inches diameter.

Explore a New World of Anal Play
Crafted from firm and silky-smooth silicone, The Peeker delivers an exhilarating experience for both beginners and experienced anal enthusiasts alike. The rippled design adds a stimulating texture, heightening your sensations with every movement.
The real excitement lies in the hollowed center of each plug, offering peek-a-boo fun and allowing you to explore playful probing adventures like never before. The thrill of peeking inside and being peeped at adds a whole new level of excitement to your intimate moments.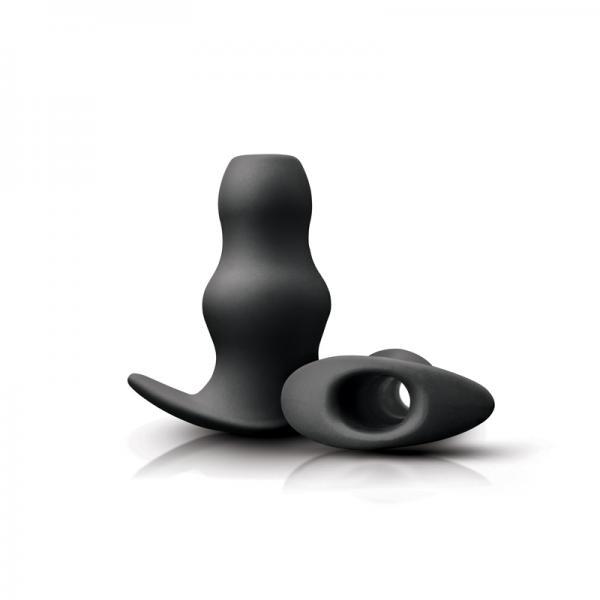 The kit includes three butt plugs in graduating sizes, catering to your evolving desires and providing a variety of sensations to choose from. Whether you're a curious beginner or a seasoned player, this kit has something to offer everyone.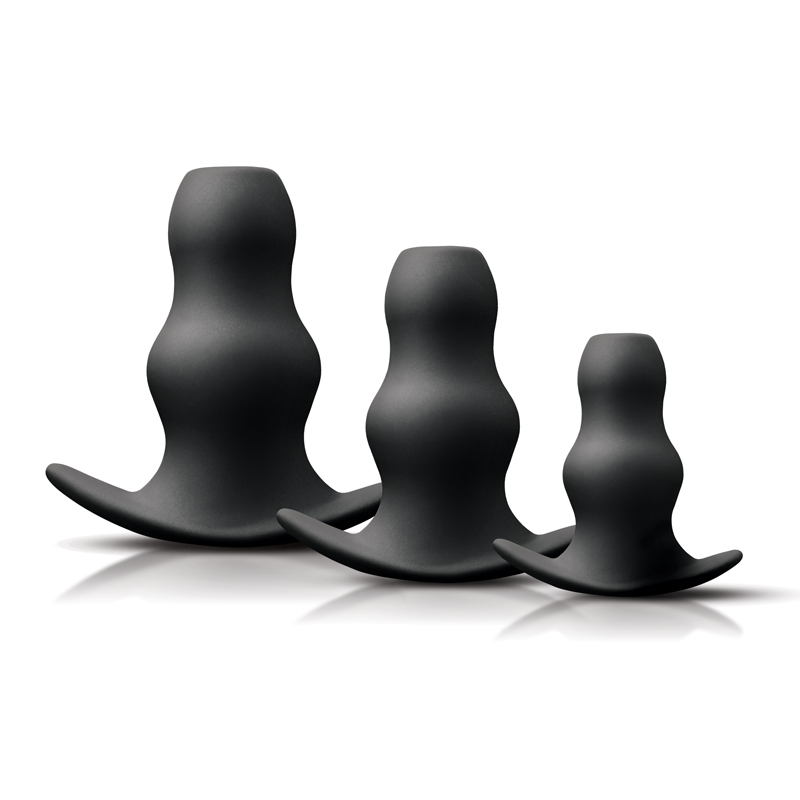 The flared base ensures secure wearability, granting you the freedom to explore without worries. It's perfect for solo play, but you can also share the excitement with a partner to elevate your intimacy and pleasure together.
The Renegade Peeker Kit is compatible with all lubricants, ensuring a smooth and pleasurable experience every time. The high-quality silicone material guarantees comfort and safety, allowing you to focus on exploring your deepest desires without any concerns.
Embrace the thrill of peeping and being peeked with the Renegade Peeker Kit – Black Hollow Butt Plugs. Prepare for an exhilarating journey of pleasure, excitement, and intimate discoveries that will leave you craving for more. Get ready to take your anal play to a whole new level with this exceptional and versatile kit.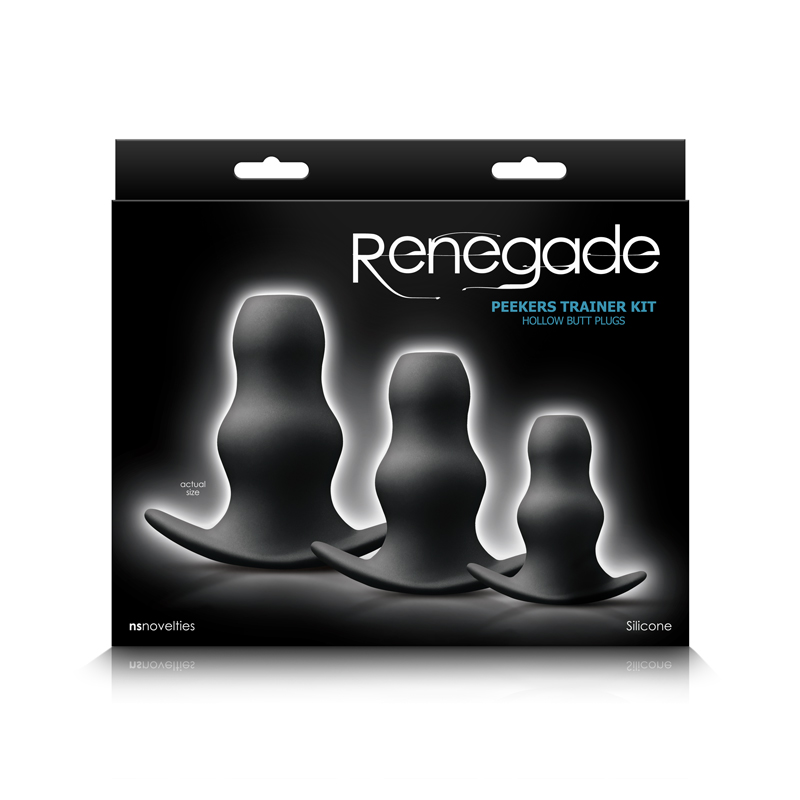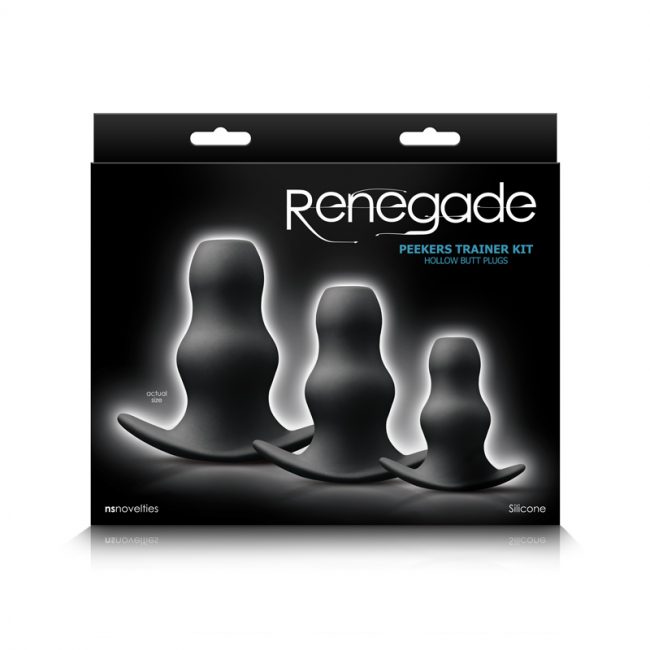 Renegade delivers hot peek-a-boo fun and enhanced anal play with The Peeker. Made of firm, silky smooth silicone with a rippled design, the plug's hollowed center allows for peephole thrills and playful probing. Perfect for solo use or with a partner. Kit includes three rippled plugs in graduating sizes, each with hollowed center for peephole thrills and playful probing!
Made of firm, silky smooth silicone with flared base for secure wearability. Suitable with all lubricants.
Package dimensions 8.07 inches by 9.29 inches by 2.24 inches.
Product Information
Weight: 0.73  UPC: 6.57E+11  Product Type: Anal Trainer Kits