Description
Male Q Adult Store Featured Masturbators – PIPEDREAM EXTREME FUCK ME SILLY DUDE released on 11/22/2011, by Pipedream Products.
PIPEDREAM EXTREME FUCK ME SILLY DUDE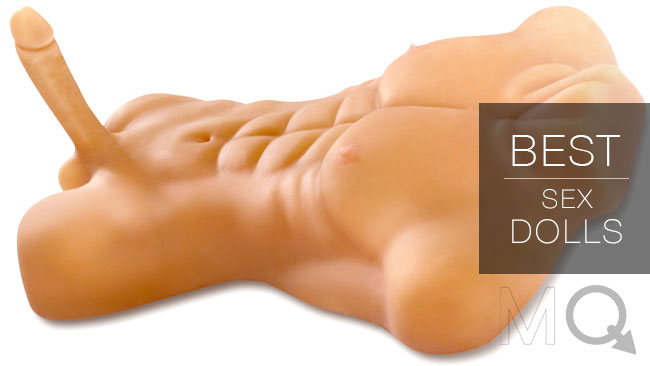 Pipedream Extreme Toyz Fuck Me Silly Dude Mega Masturbator 25 pounds of torso and cock. You have always dreamed of riding a big hard cock, so what are you waiting for? Lay this super stud on his back, grab the lube, and Fuck Him Silly! From his sexy washboard abs, to his ripped waistline, pumped-up pecks and huge 8 inches cock, this macho man is ready to ride. He's your personal boy toy to do as you please let him fulfill all of your male fuck fantasies! Made from our incredibly realistic feeling Fanta-Flesh, this mega masturbator is the most lifelike fuck friend ever created. Squeeze his squishy balls and feel the firm nuts inside his sack. Rub your fingers over his chiseled 6-pack while you bite his perky nipples and stroke his stiff cock. Stick a finger up his tight little ass while you deep throat his tasty man meat! Whatever you want to do, he never says no! Now it is your turn. Grab hold of his thick, bendable cock and guide it up inside you. The soft, supple Fanta-flesh material warms to your body temperature and feels just like the real thing- only better! Put your hands on his muscular chest and enjoy every ripple of his shredded hard body. This hunky heartthrob never goes soft or limp right when you are about to orgasm say goodbye to those midway letdowns forever. He is always ready to go and give you a fuck you will never forget! What more could you want in a fuck buddy? From his tight ass to his firm, veiny cock, every lifelike detail is carefully molded after the perfect man. Bring him in the bedroom with you and your lover and enjoy an unforgettable threesome. You won't feel guilty about bringing another person into the mix and it's a lot safer! Fuck him on the bed, throw him up on the sink or table, or even right on the floor! He loves to try new things and new positions and he will never leave the seat up. Features and Functions: Moist Lubricant, Sex Toy Cleaner, Fanta-Flesh Revive Powder. Sex toy is made using Phthalates Free, non-toxic materials Thermoplastic Rubber TPR. Country of origin China. Item Length: 27.25 in. (692 mm)Item Width: 19 in. (483 mm)Item Height: 11.25 in. (286 mm)Item Weight: 25 lbs. 6 oz. (11.5 kgs) Item Package Depth:14 in. (36 cm)Item Package Width:30.25 in. (77 cm)Item Package Height:21.75 in. (55 cm)no package weight givenItem Package Type:Box Package dimensions: Depth 31.50 inches, Width 22.50 inches, Height 15.25 inches. Packaged Weight none given. Package Type Box.
Dimensions
Height: 15.25  Length: 22.5 Diameter: 31.5  Weight: 26
Features
Color: Flesh White  Material: TPR Barcode: 6.03912E+11
MQ Sex Toy Store Dildos & Dongs product collection.