Description
Male Q Adult Store Featured Anal Toys – MASTER SERIES EXPANDER INFLATABLE ANAL PLUG W/PUMP released on 9/14/2016, by XR Brands.
MASTER SERIES EXPANDER INFLATABLE ANAL PLUG W/PUMP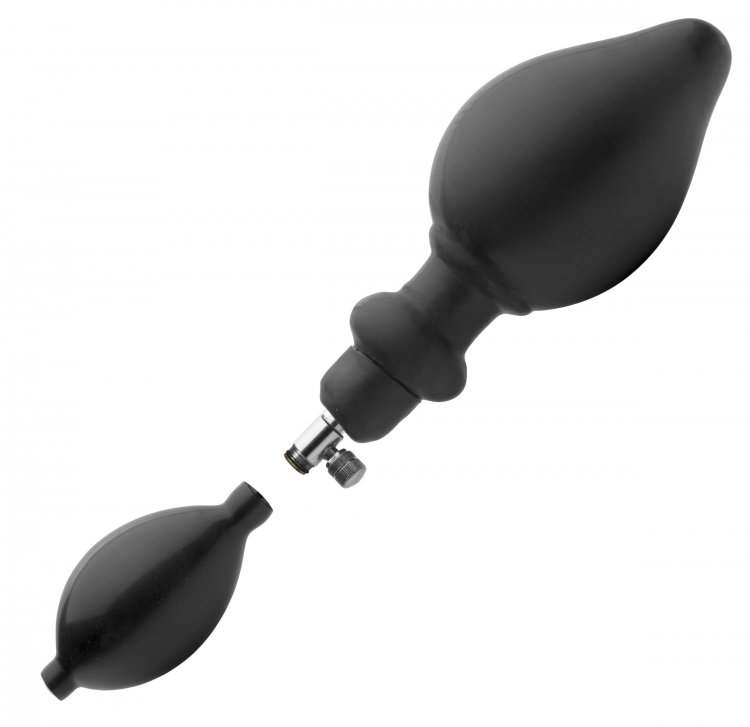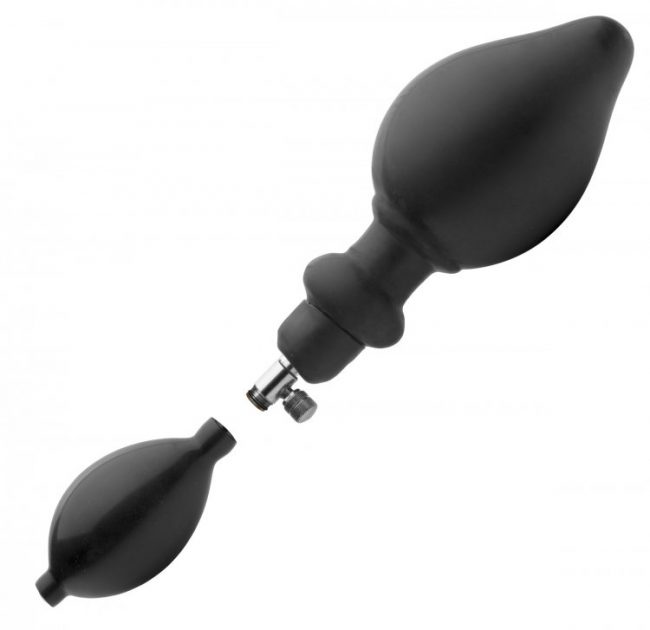 The Master Series Expander Inflatable Anal Plug with Pump is the ultimate choice for those looking to elevate their anal play experience to new heights! This innovative product redefines pleasure with its unique design and exceptional features.
The Expander Inflatable Plug is carefully crafted to offer an unparalleled experience. At its core, it features a classic expanding butt plug that ensures a comfortable and secure fit during use. But what sets it apart is the integrated medical-style hand pump. This pump allows you to effortlessly inflate the plug to your desired size, providing you with complete control over your pleasure journey. Once you've achieved the perfect size, simply remove the pump, and the plug will maintain its inflation, letting you savor the sensations without interruption.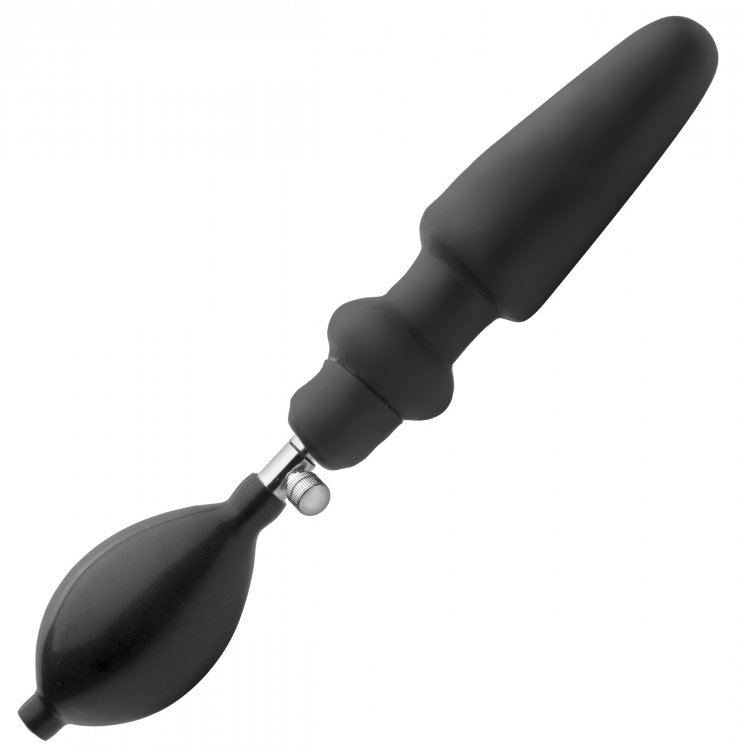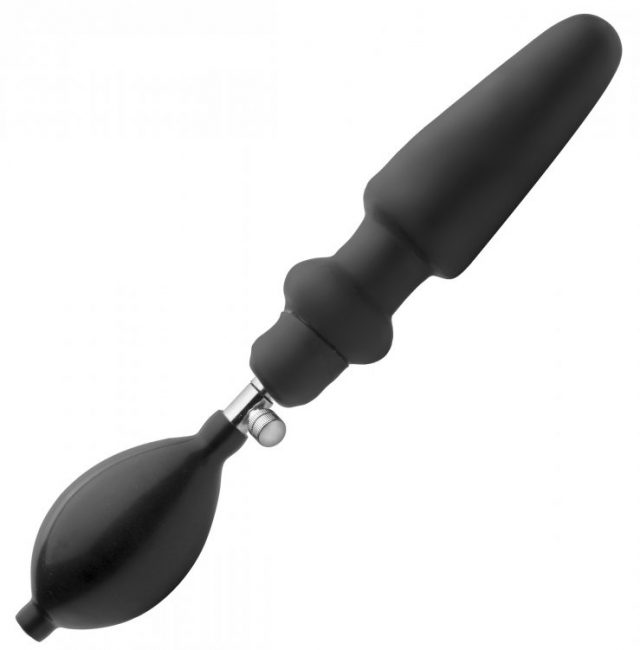 Safety and convenience are top priorities with this all-in-one expander set. The easy-release valve enables quick deflation when you're ready to finish your session, making removal a breeze. Plus, this plug is designed to be travel-friendly, allowing you to explore your desires wherever your adventures take you.
We understand the importance of using body-safe materials for intimate experiences, which is why the Master Series Expander Inflatable Anal Plug is crafted from premium materials. It is made of Latex, Thermoplastic Rubber (TPR), and metal, ensuring both durability and comfort throughout use.
With its measurements of 11 inches in total length when deflated, 5 inches insertable length, and 1.5 inches diameter, this plug offers a perfect balance of size and satisfaction. Once inflated, it reaches an impressive 7 inches insertable length and 4 inches diameter, providing a fulfilling experience for even the most adventurous individuals.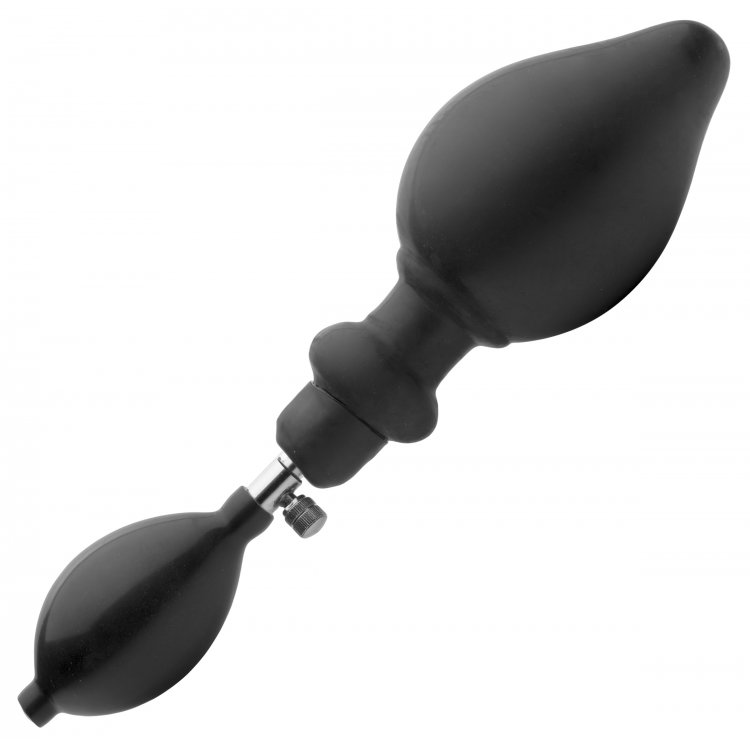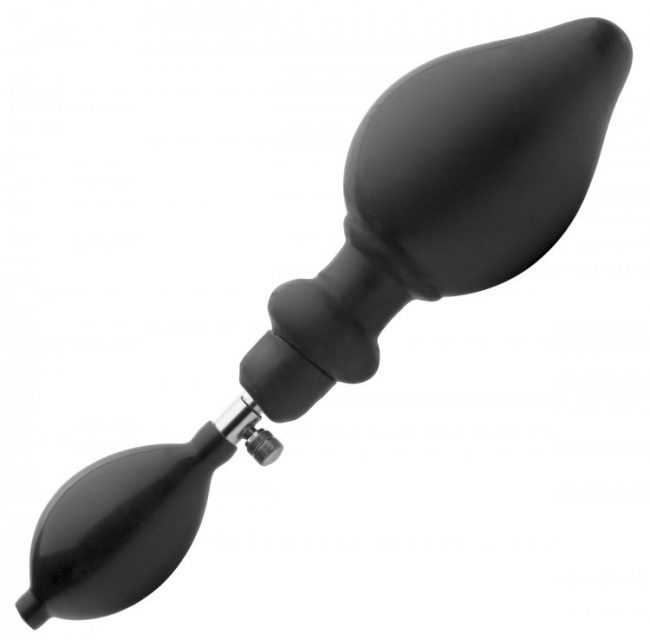 The sleek and timeless black color adds a touch of sophistication to this exquisite anal plug, making it a captivating addition to your collection of pleasure products.
Indulge in the pleasure and excitement of the Master Series Expander Inflatable Anal Plug with Pump. Take your anal play to a whole new level with this thoughtfully designed, travel-friendly, and phthalate-free product. Embrace the sensations, explore your desires, and elevate your intimate experiences today.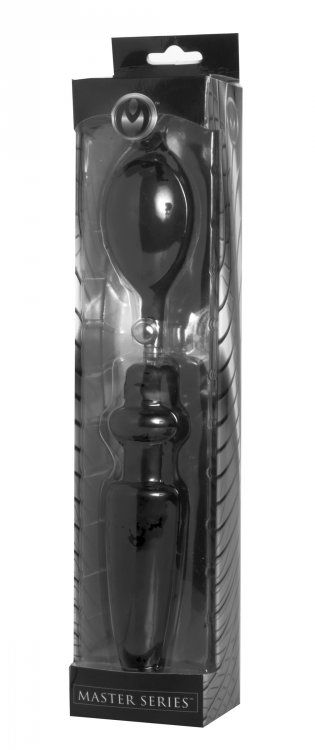 Measurements: 11 inches in total length deflated. 5 inches insertable, 1.5 inches diameter. Inflated 7 inches insertable, 4 inches diameter. Materials Latex, Thermoplastic Rubber TPR, metal. Color Black.
Dimensions
Length: 6.85 Inches
Insertable Length: 5.00 Inches
Width: 1.75 Inches
Color: Black
Feature: Hypoallergenic, Mfg Warranty Included, Multi-Speed, Multi-Vibration, Waterproof
Function: Inflates, Pulsates, Vibrates
Material: Silicone
Texture: Smooth
Shape: Tapered
Powered By: 2 AAA Batteries
Brand: Pipedream
Manufacturer: Pipedream
UPC: 603912332612
Weight: 10.4 Ounces
Features
Color: Black  Material: Latex, TPR, Metal Barcode: 8.48518E+11
MQ Sex Toy Store Small & Medium Butt Plugs product collection.