Description
Master Series Clear View Hollow Anal Plug by XR Brands in MQ featured Male Sex Toys and  Anal Sex Toys.
Master Series Clear View Hollow Anal Plug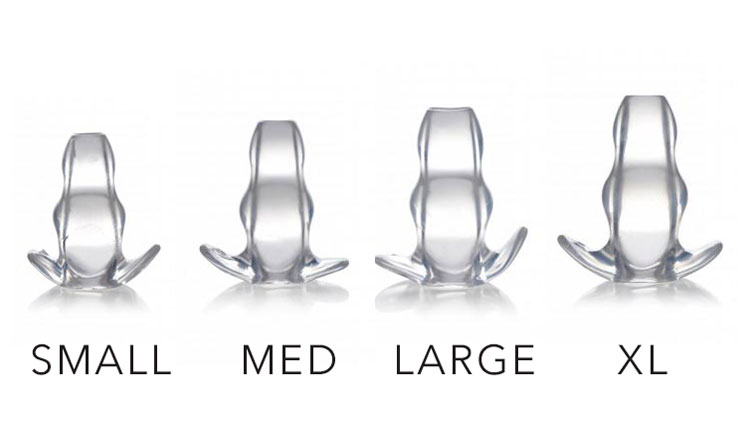 Meet the Master Series Clear View Hollow Anal Plug from XR Brands, a product that takes your anal play to a whole new level of excitement and visual pleasure. Dare to explore your partner's depths with this unique and kinky addition to your intimate experiences.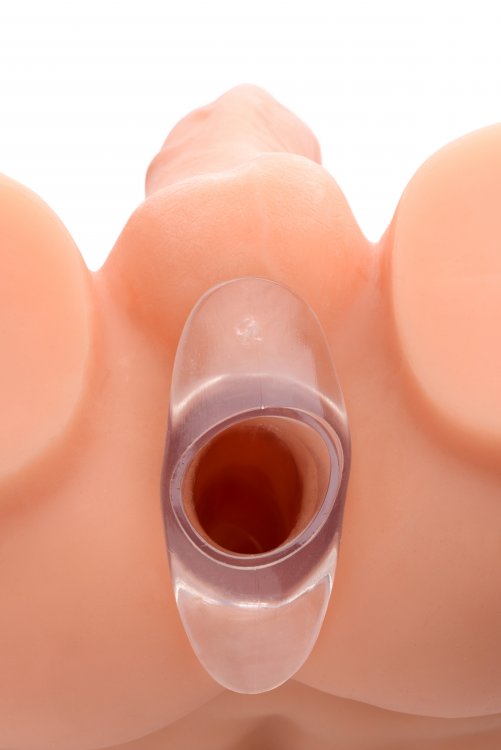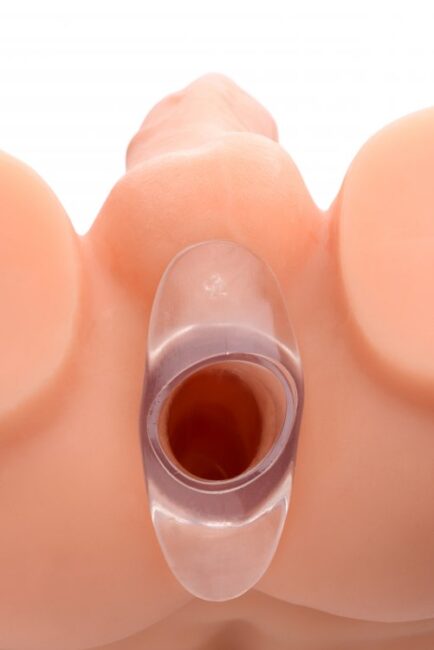 Designed with a hollow tunnel, this anal plug allows you to see right into your lover's most intimate parts, adding an enticing twist to your usual anal adventures. Insert the plug and delight in the captivating view of your partner's tunnel, revealing their deep, dark secrets.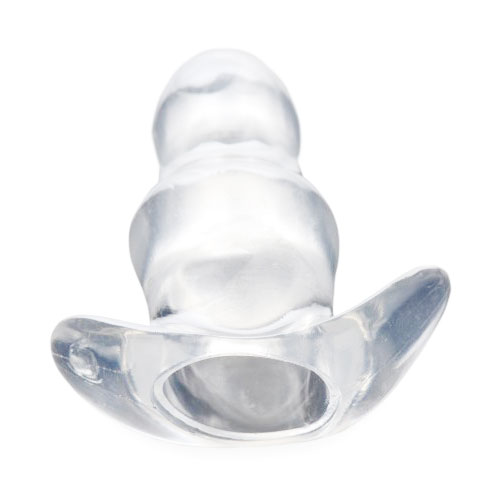 Crafted from firm yet flexible Thermoplastic Elastomers (TPE), this plug ensures a satisfying anal stretch, providing the perfect balance of solidity and pliability. Whether you're a beginner or an experienced enthusiast, this product is tailored to suit most skill levels, making it an excellent choice for those seeking a thrilling twist to their anal play.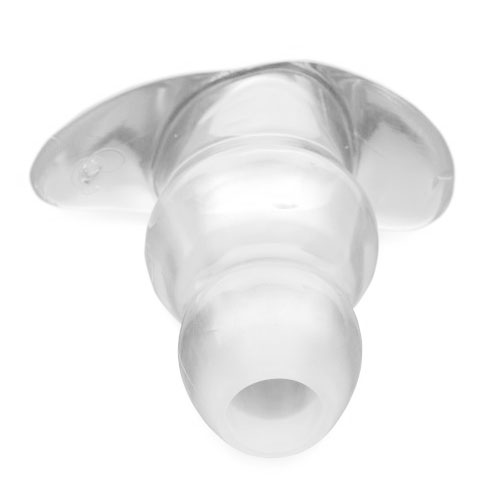 Worried about discomfort? Fear not! The hollow design also grants the plug added flexibility, allowing your hole to give it a gentle squeeze without causing any discomfort. The pleasurable backdoor fill is just a moment away with this carefully designed anal plug.
Safety and compatibility are essential, and we've got you covered. The Clear View Hollow Anal Plug is compatible with both water-based and silicone-based lubricants, ensuring a smooth and pleasurable experience.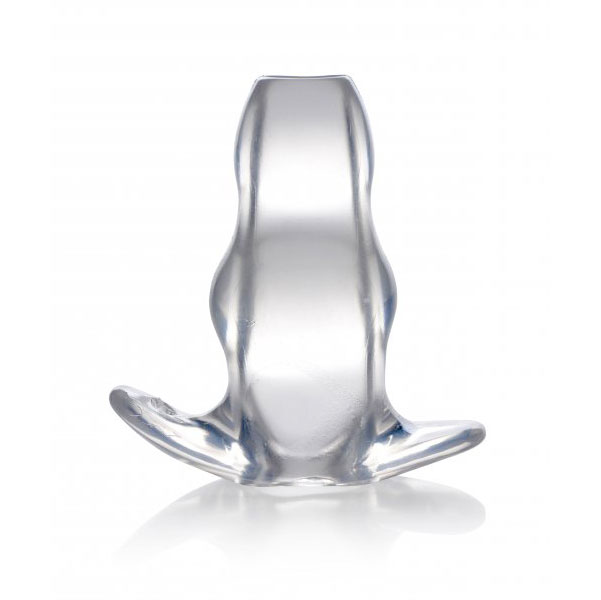 The plug's supple base not only keeps it securely in place but also prevents it from going too deep, ensuring a comfortable session throughout.
With its transparent appearance, this anal plug not only lets you explore your partner's hidden depths but also adds a visually appealing aspect to your playtime.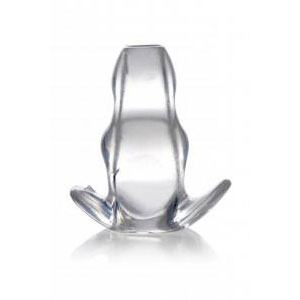 Dive into a realm of exploration and pleasure with the Master Series Clear View Hollow Anal Plug. Embrace the excitement of a kinky twist to your anal play, and enjoy intimate moments like never before.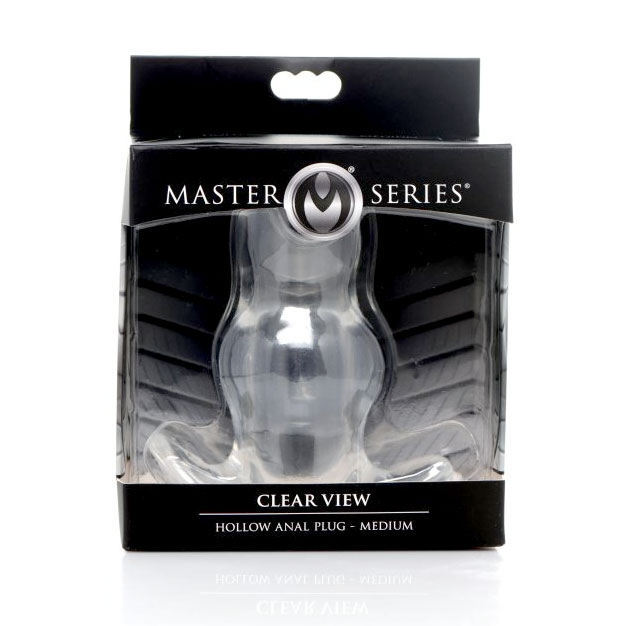 Originally release 2022-01-07.
Measurements (Inches)
Length: S: 3.5 M: 4.2 L: 5.2 XL: 5.8
Insertable: S: 1.7 M: 3.6 L: 4.5 XL: 5
Inner Diameter: S: 1.25 M: 1.25 L: 1.5 XL: 1.75
Weight: 0.64 pounds.
Color: Clear