Description
Male Q Adult Store Featured Anal Toys – Large Abyss 1.9 Inches Hollow Aluminum Anal Dilator released on 2/16/19, by XR Brands.
Large: Length: 3 inches. Insertable: 2.75 inches, Diameter 1.95 inches. Hollow diameter 1.15 inches.
Medium: Length: 2.6 in. Insertable: 2.35 in. Diameter: 1.75 in. Hollow Diameter: .95 in.
Small: Length: 2.4 inches. Insertable: 2.15 inches, Diameter: 1.55 inches. Hollow diameter .75 inches.
Abyss Hollow Aluminum Anal Dilator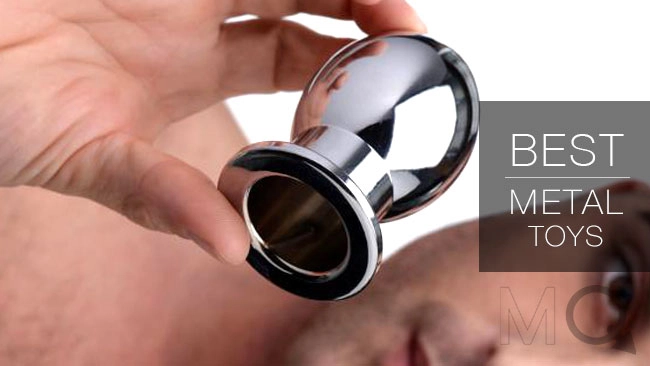 Introducing the Abyss Hollow Aluminum Anal Dilator Plug – an exquisite piece of pleasure crafted from high-quality metal that takes anal exploration to a whole new level! Prepare to embark on an intimate journey of discovery with this unique and versatile anal plug.
Designed to satisfy the most daring and adventurous individuals, this hollow anal plug provides an intriguing glimpse into your most intimate regions. Use it with a partner to share a deeply intimate experience, or explore the possibilities of inserting various objects through the center tunnel to push your boundaries and delight in new sensations.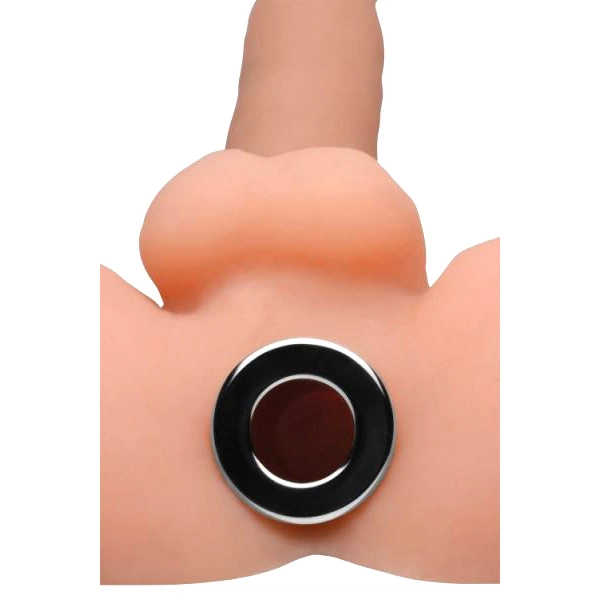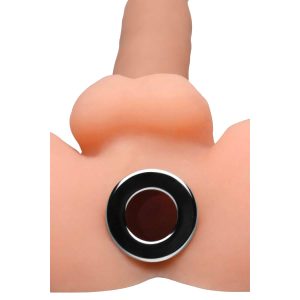 Crafted from nickel-free aluminum alloy, this anal dilator offers a smooth and seamless insertion, ensuring a comfortable and pleasurable experience every time. The tapered shape facilitates gradual stretching, allowing you to open up at your own pace and revel in the sensations that follow.
One of the key advantages of this exquisite pleasure tool is its non-porous nature. This means you can use it with any type of lubricant, making it incredibly versatile and accommodating of your personal preferences.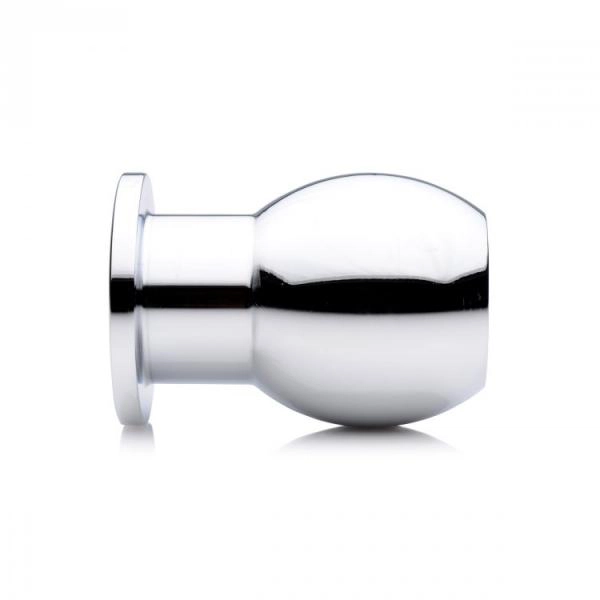 Indulge in the allure of metal as you explore your deepest desires with this stunning anal dilator plug. The smooth texture, tapered shape, and versatile hollow design make it a must-have for anyone seeking to push the boundaries of pleasure. Whether you're a seasoned enthusiast or a curious explorer, the Abyss Hollow Aluminum Anal Dilator Plug is ready to elevate your anal play experience to new heights. Open yourself up to endless possibilities and embrace the delights that this exceptional pleasure tool has to offer.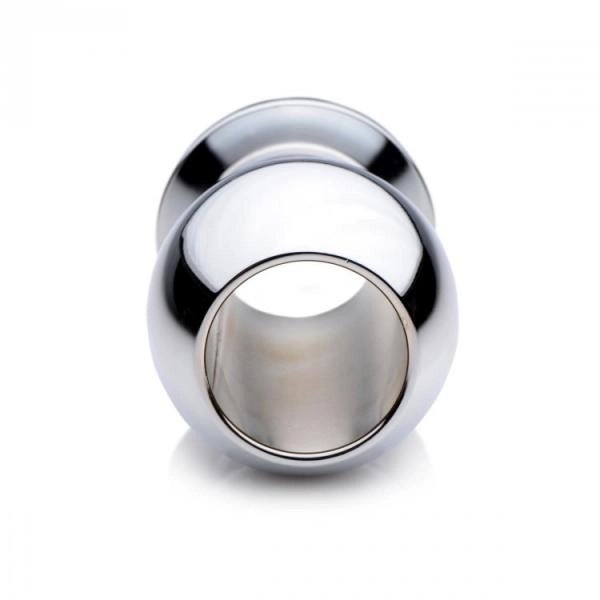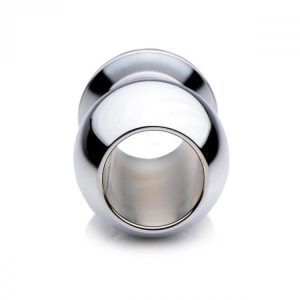 Because it is non-porous, it can be used with any type of lubricant and sanitizes thoroughly with warm water and mild soap or toy cleaner. Your health and safety are of paramount importance, which is why the Abyss Hollow Aluminum Anal Dilator Plug is completely phthalate-free, ensuring worry-free play and peace of mind.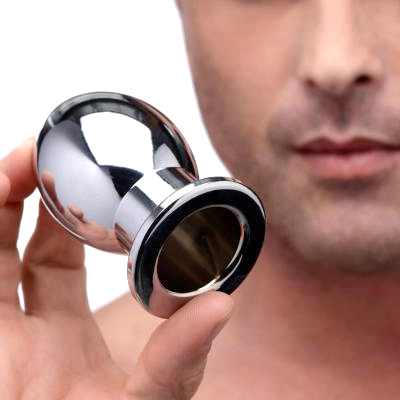 Product Information
Material: Aluminum
Color: Silver
Texture: Smooth
Shape: Tapered
Weight: 0.44  UPC: 8.49E+11  Product Type: Butt Plugs