Description
The E-Z Pump: Optimum Series E-Z Penis Pump from California Exotic Novelties is designed to enhance masculinity and provide erotic sensitivity. It is an easy-to-use love pump that securely fits most men and delivers intense suction stimulation and power for maximum results.
E-Z Pump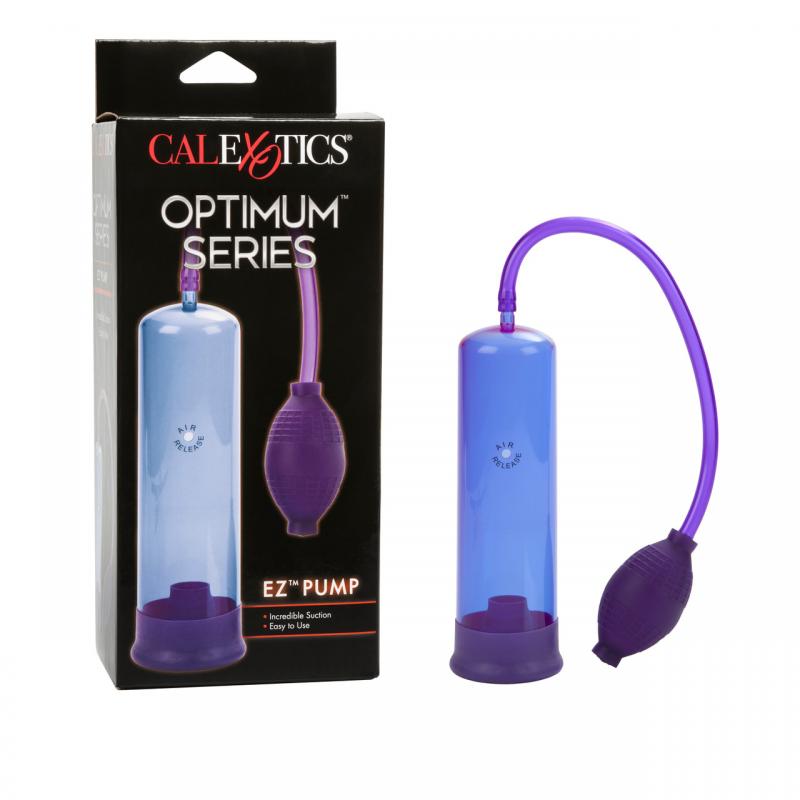 The pump includes a transparent cylindrical chamber that you can slip inside for a pleasurable experience. A super soft, removable donut sleeve ensures a comfortable and secure seal, leading to ultimate satisfaction. This pleasure pump is perfect for experimentation and intimate exploration and is designed for easy use.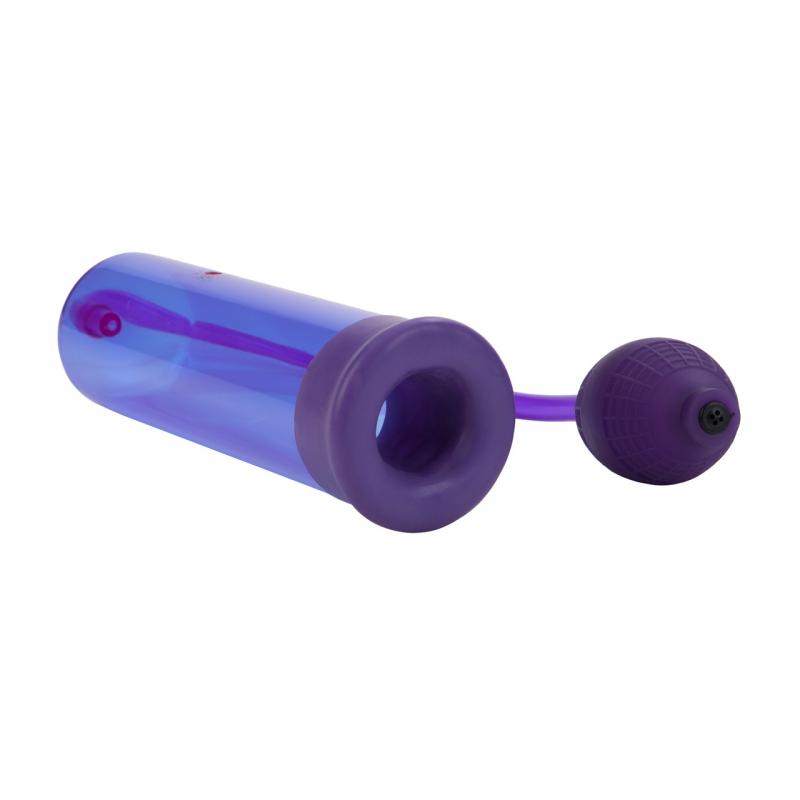 The personal pleasure pump consists of a seamless see-through chamber made of phthalate-free PVC, a flexible air hose, and a squeezable bulb. The suction chamber measures a generous 7.5 inches by 2 inches, ensuring a comfortable fit. The bulb provides the power needed to create intense suction stimulation and personal growth.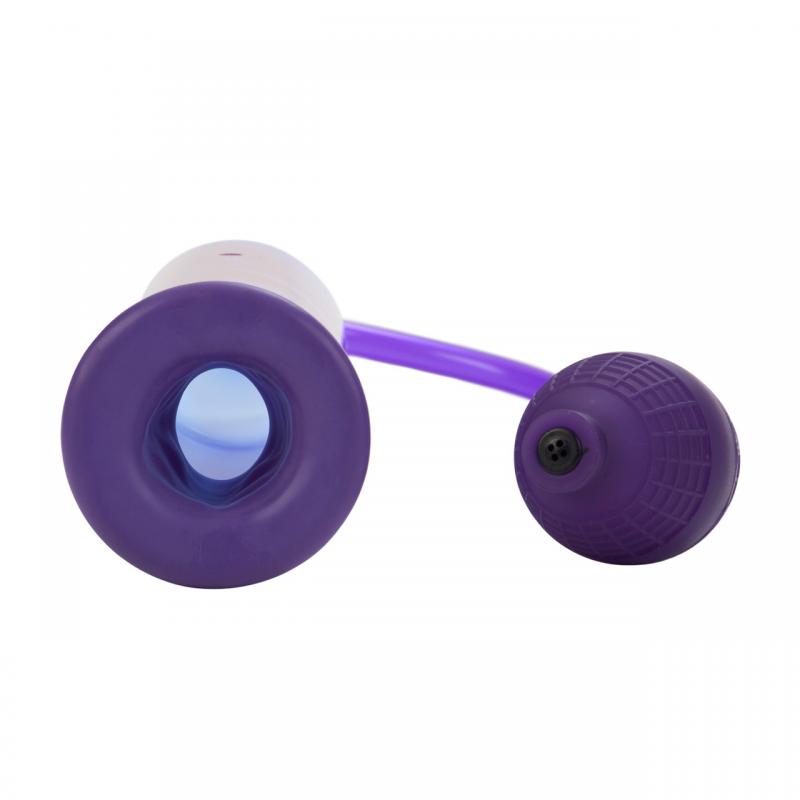 This pleasure pump is suitable for both first-time and experienced users, ideal for enhancing size, sensitivity, and endurance. To intensify the experience, you slide into the suction cylinder and pump to your desired size. Every squeeze of the pliable handheld bulb increases intimate arousal and maximizes sensual pleasure.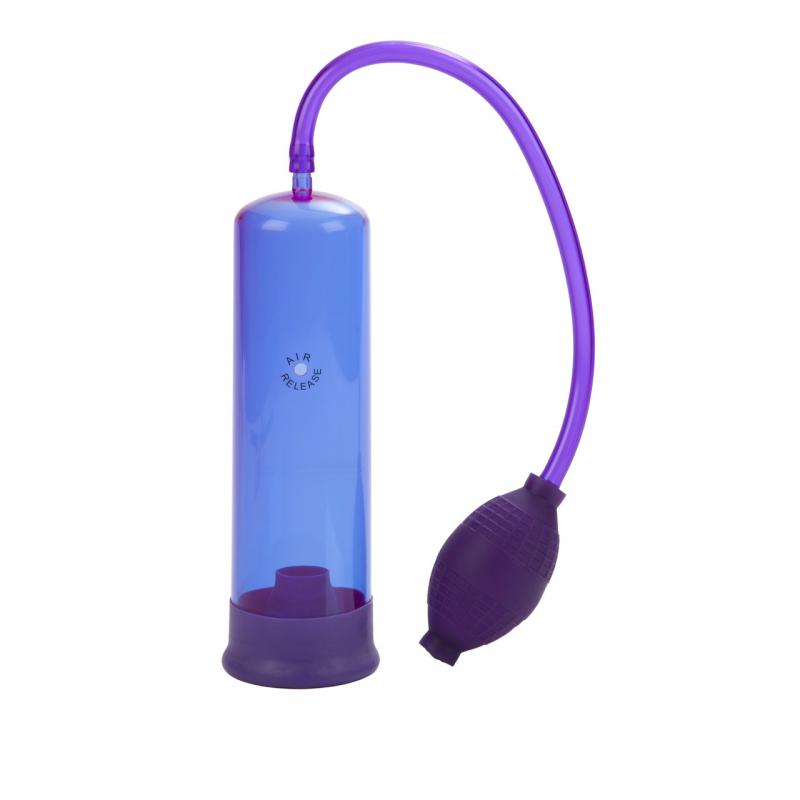 To maintain hygiene, it is important to clean the pump cylinder with a toy cleaner spray before and after every use. Rinse it with warm water and pat dry before storing.
The E-Z Pump features incredible suction power and is perfect for those who appreciate size. Its easy-to-use design incorporates a bulb pump with an easy-release valve on the cylinder. The soft latex sleeve adds comfort, and the port side release ensures safety during use.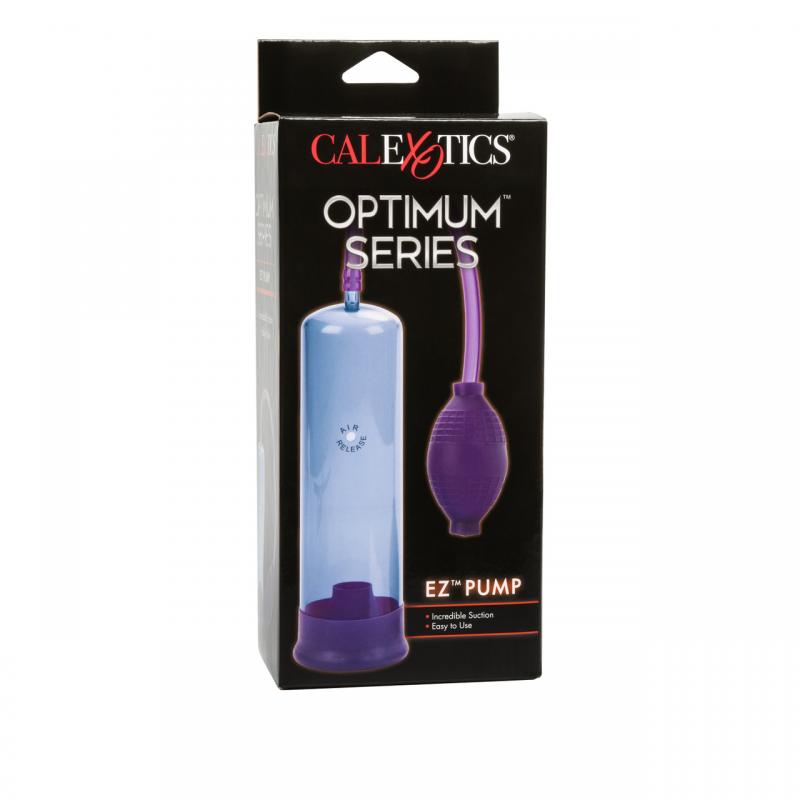 The materials used in the pump are phthalate-free, non-toxic, and safe for the body. The pump measures 7.5 inches in length and 2.2 inches in width, with a bulk weight of 5.6 ounces.
Please note that the E-Z Penis Pump is a registered trademark for California Exotic Novelties. It falls under the category of sex toys for men, specifically penis pumps and male pumps. It is also classified as a health and beauty aid and falls under the category of classic pumps.