Description
Male Q Adult Store Featured Anal Toys – Dark Inflator Silicone Inflatable Anal Plug Black released on 11/9/19, by XR Brands.
Dark Inflator Silicone Inflatable Anal Plug Black
Experience the eroticism of expansion in your ass! This inflatable butt plug starts out small with a tapered tip, making it great for those who are newer to anal play, or who simply prefer a slim insertion. Give the hand bulb 1 or 2 squeezes for a more firm initial penetration.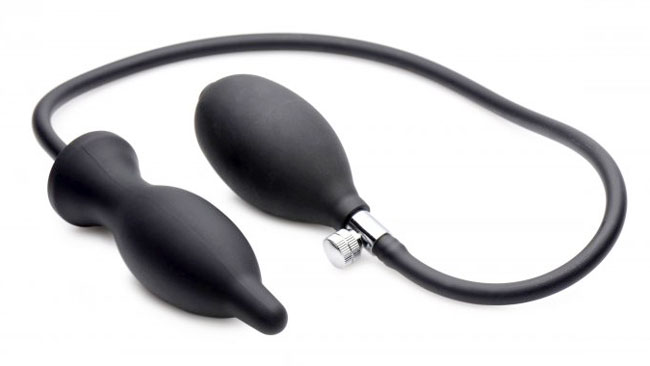 Once you are comfortably plugged to the base, give the bulb a few more pumps to discover the pried open sensation inside your anus. The plug can inflate up to 2.5 inches if you can handle that much! Take your time discovering your inner limits. When you have reached your maximum, an easy release valve will provide instant relief. This anal accessory is made of phthalate free silicone, which is body safe but not compatible with silicone lubricants. Clean after use with a mild soap or toy cleaner.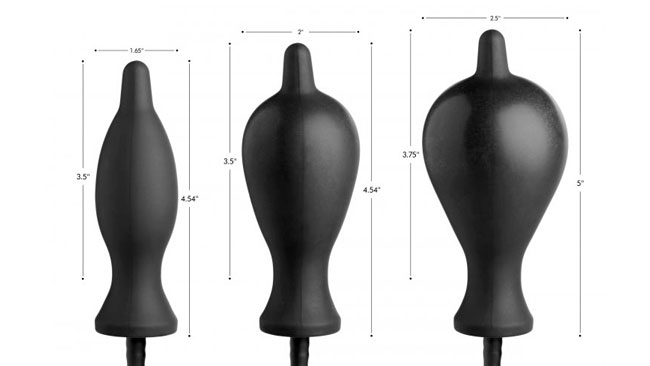 Measurements Plug is 4.5 inches in total length, 3.5 inches insertable length, .5 inch in diameter at tip, 1.4 inches in diameter deflated, and 2.5 inches in diameter inflated. Tubing is 20 inches in length. Materials Silicone, rubber. Color Black. Note recommended inflation not to exceed 2.5 inches.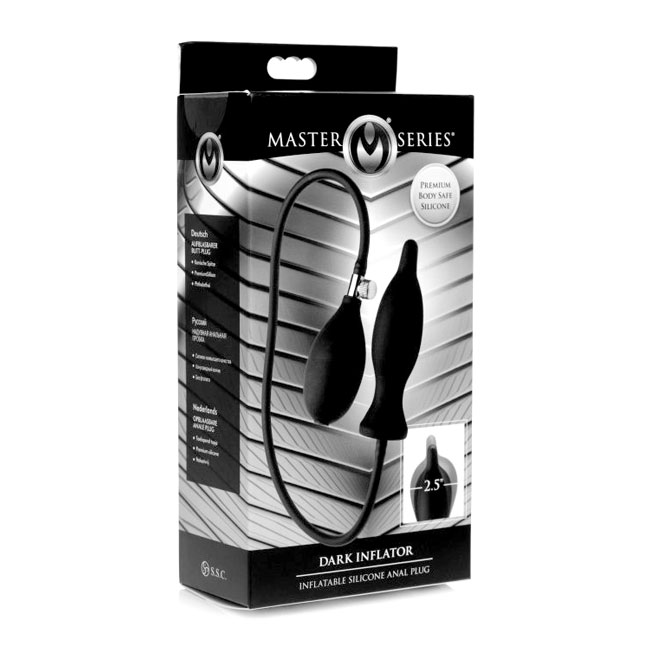 Product Information
Weight: 0.28  UPC: 8.49E+11  Product Type: Butt Plugs