Description
The Ribbed Anal Douche is a pleasure seeking anal cleaning kit, here to make sure you enjoy good clean fun with every backdoor adventure.
Red Ribbed Anal Douche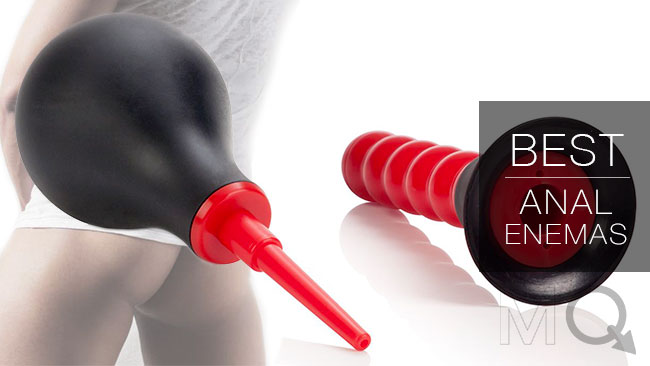 It may be used with or without the ribbed attachment. Remember to use water-soluble lubricant on the mount for ease of penetration and comfort.  The powerful system includes a large EZ squeeze bulb, slip applicator tip and beaded pleasure probe.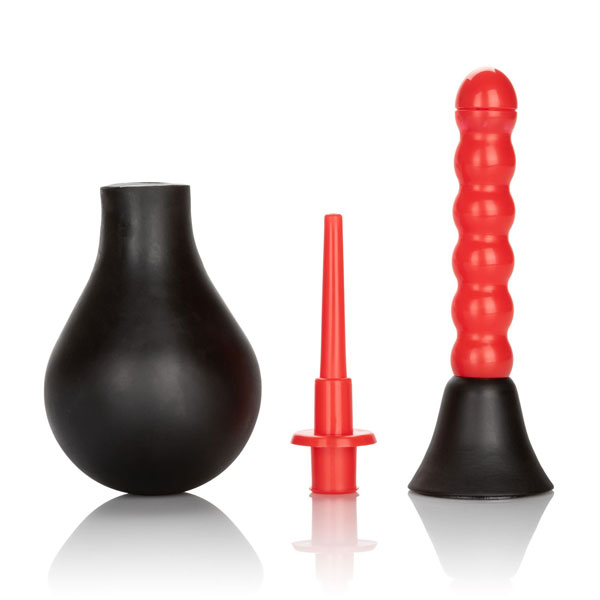 The removable nub on the top can also change the spray style.  The sleek, slim tip lets you comfortable cleanse, while the beaded tip delivers teasing stimulation for those looking for a little extra fun. If you want to get cleaned up like the porn stars do, then this should be your pick. Never again worry about little accidents spoiling the mood, instead, allow the silicone enema bulb to give you a superior cleaning experience.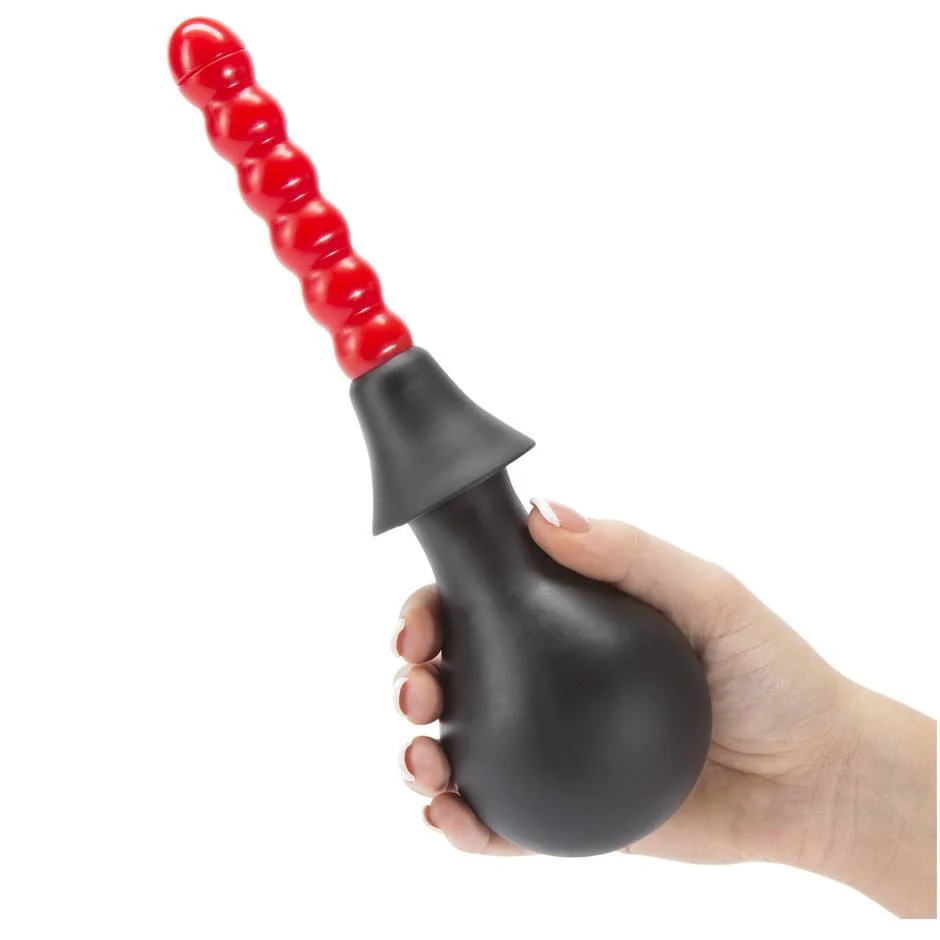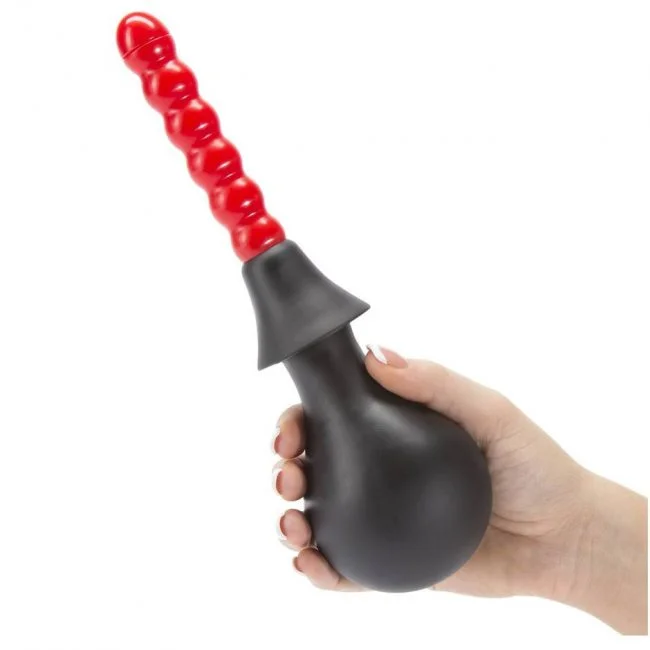 The generous 200ml anal enema bulb makes for thorough anal cleaning. The included multi-nozzle attachments include a smooth tip, ribs, and water nozel tip spraying system for cleaning on all sides. To enjoy everything the exhilarating world of anal play has to offer, you will want to prepare to ensure total cleanliness, safety, and satisfaction.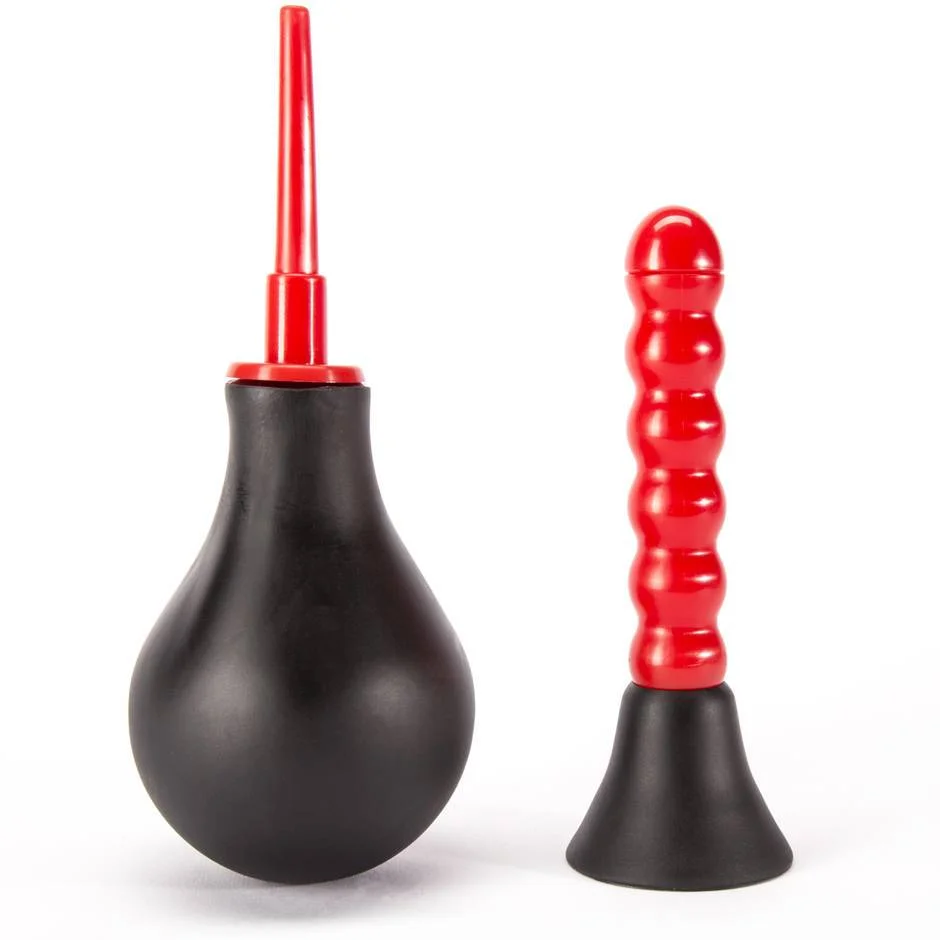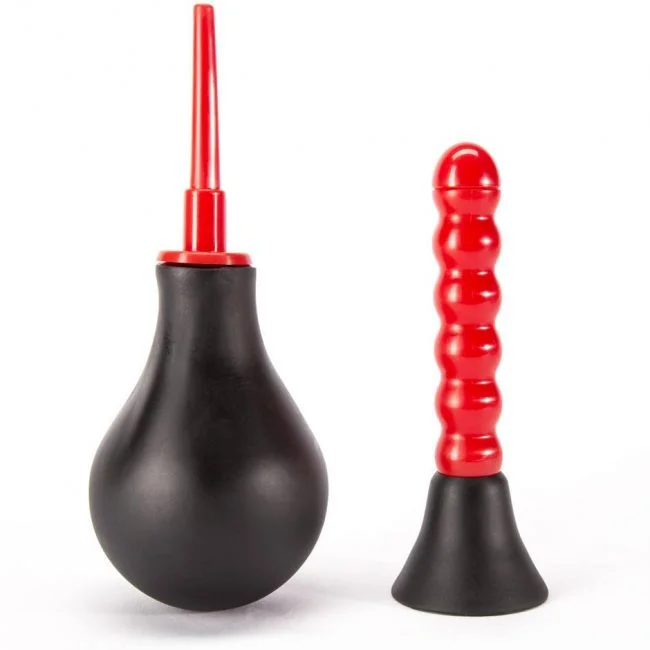 Effortlessly control water flow and stimulation with this EZ squeeze enema bulb. The EZ squeeze bulb is made from PVC plastic and each tip is made from Polypropylene. This durable bulb is easy to use, easy to clean and can be disinfected. Prior to and after each use, wash probe and bulb internally and externally with warm water and soap, then disinfect with the Universal Toy Cleaner.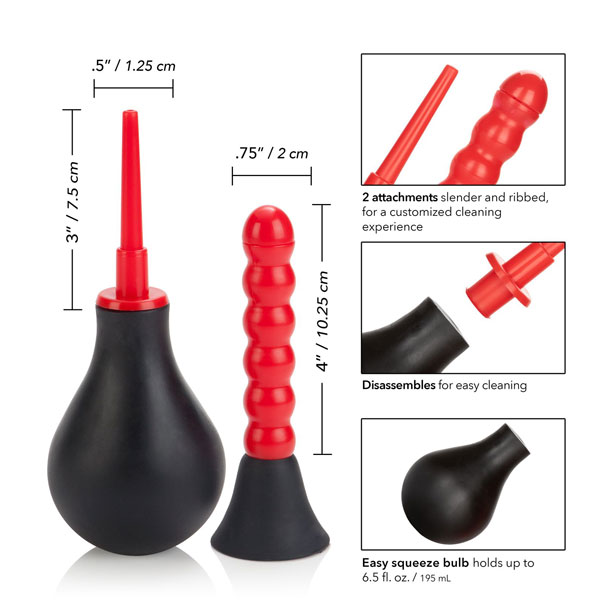 Specifications: Color Red.
Materials PVC Plastic, Polypropylene PP.
Allergens N/A.
Bulk weight 4.8 ounces.
Size:
Circumference: 2.75 inches
Insertable Length: 4.5 inches
Total Length: 10 inches