Description
Male Q Adult Store Featured Anal Toys – CLOUD 9 FRESH + PREMIUM XL LUBE APPLICATOR W/2 BONUS C-RINGS released on 1/11/2017, by Cloud 9 Novelties.
CLOUD 9 FRESH + PREMIUM XL LUBE APPLICATOR W/2 BONUS C-RINGS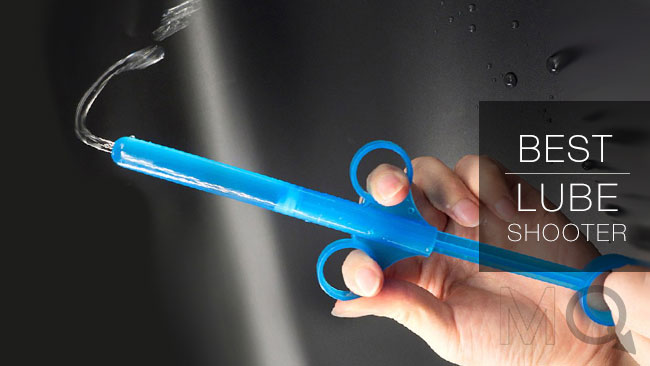 The Cloud 9 Fresh Plus Lubricant Applicator Lube Shooter is designed for one handed ease of use. The lubricant applicators slim injector makes it easy to insert into your anus or vagina allowing lubrication into those hard to reach places. The convenient finger grips allow for precise insertion while the attractive casing is easy to clean. This lube applicator features 2 convenient finger loops for easy injection of lube. Included with the launcher is a cap to prevent spillage. The bonus Cloud 9 C-Rings are made of phthalate free, non-toxic thermoplastic rubber TPR. They are comfortable and made specifically for your safety and hygiene during intimate play. You can use Cloud 9 cock rings individually or together. Cock rings can give you a longer lasting erection by trapping the blood supply in the penis and intensifying your orgasm! Bonus cock rings include a 30 day consumer warranty. How to use: simply remove cap and insert dispenser tip into lubricant and gently pull back to fill. Depress dispenser slowly to apply lube. Care and cleaning. Thoroughly clean the Cloud 9 Fresh Plus Lube Shooter Applicator and C-Rings before and after each use. Wash with antibacterial soap or use Cloud 9 Toy Cleaner. Store in a cool, dry place after cleaning. Clean in warm soap water. Specifications: includes 2 Bonus C-Rings. Made with high quality ABS plastic and silicone tip. Completely compatible with all types of lubricant. Lube Shooter keeps lubricant in place with no mess to clean up. Overall length 5.75 inches. Insertable diameter .25 inch. Features easy to hold finger loops to apply the exact amount of lube. Rounded tip allows for easy insertion. Included cap prevents leakage. Perfect option for light enemas as well. One year consumer warranty. Weight: .75 pound. Length 7.5 inches, width 2.75 inches, height 2.75 inches. No Video.
Dimensions
Height: 1.25  Length: 6.95 Diameter: 13.15  Weight: 0.23
Features
Color: Purple  Material: ABS Plastic Barcode: 6.8524E+11
MQ Sex Toy Store Anal Lubes, Lotions, Sprays & Creams product collection.