Description
Male Q Adult Store Featured Penis Extensions – BUTCH COCKSHEATH OXBALLS CLEAR (NET) released on 6/18/2018, by OXBALLS.
BUTCH COCKSHEATH OXBALLS CLEAR (NET)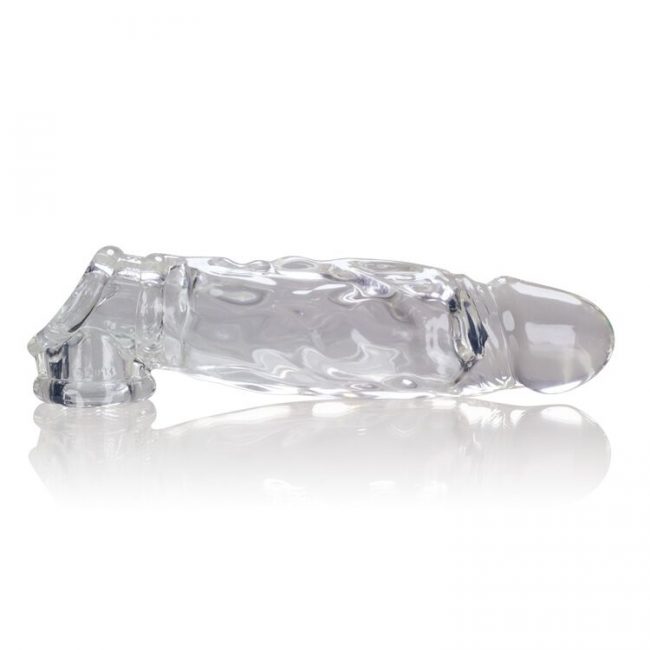 Butch Cocksheath by Oxballs Clear. At Oxballs, few things get us as hot as a hefty trucker cock and butch blue collar boys always seem to have the best bulges. Now, you can transform your hog into a seriously veiny slab of beefy cock. Butch is a blubbery cocksheath with a built in Cocksling 2 attached at the base. It is made from signature Super Flex TPR so it is super soft and squishy but firm enough to enhance the natural girth and length of your stick. The sling keeps this firmly melded to your meat making it into one heavy duty hole gaper.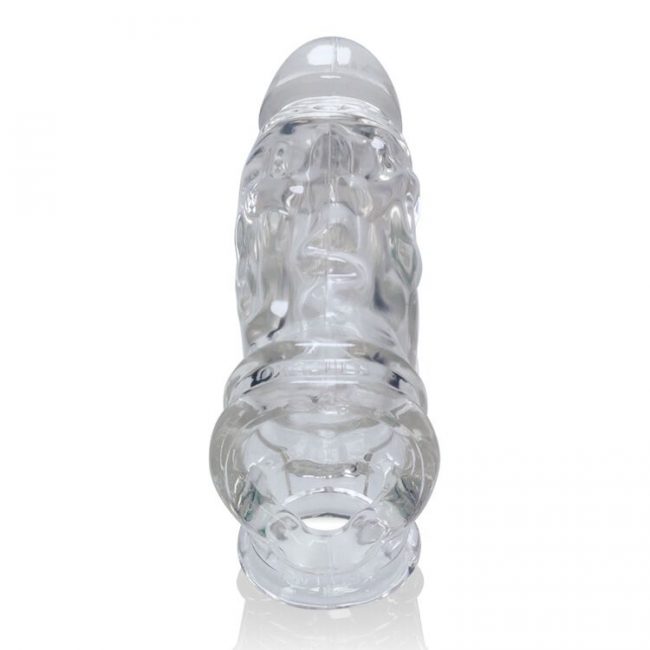 No need to worry about it slipping or sliding off as you pump and pound some pucker. Each Butch cocksheath comes with a fitted bullet insert designed to help you customize the fit and feel. The blubbery insert is designed to lock into the inner chamber, letting you adjust the tightness of the inner length on your shaft. Coat the inside with lube, pop your meat in, and you are ready. If you want a really tight grip on your meat, it is recommended burping out any excess air by tightly squeezing the length of Butch down to the base.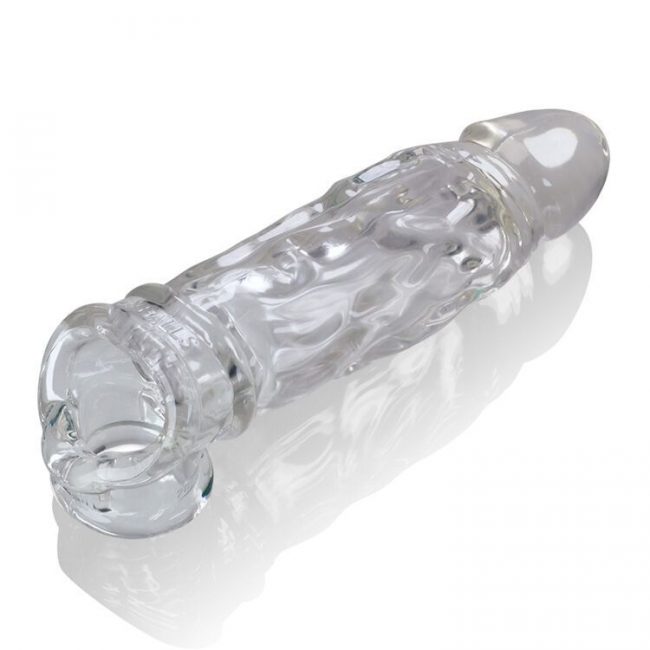 Original design copyright Oxballs. Super Flex TPR safe, strong, non-toxic and phthalate free. Lube safe: water based or silicone. Care wash after use in warm soapy water, air dry. Store toys separately. It is recommended breathable cloth pouches or cotton socks.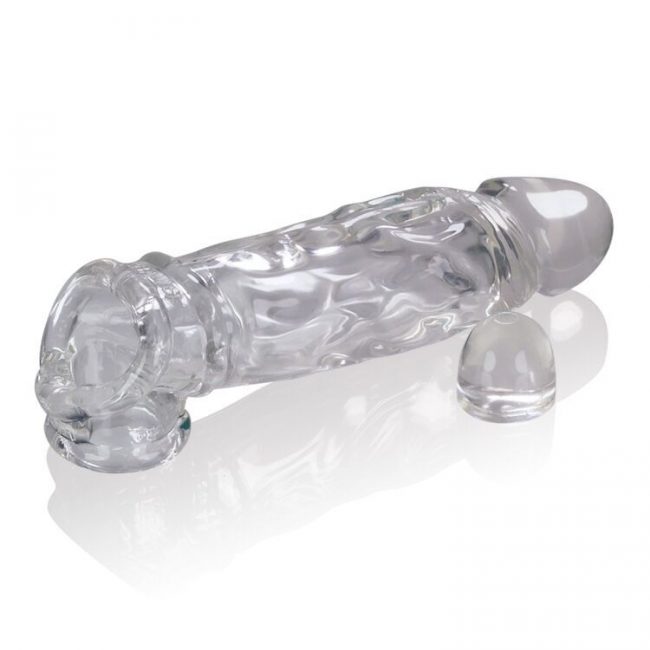 Stats approximate length 8.5 inches, width 2 inches. Main hole circumference 4.25 inches. Shaft hole circumference 3.5 inches. Inner shaft length 4.75 inches. Ball hole circumference 3.5 inches. Smallest usable shaft circumference 5 inches. Largest usable shaft circumference 6 inches.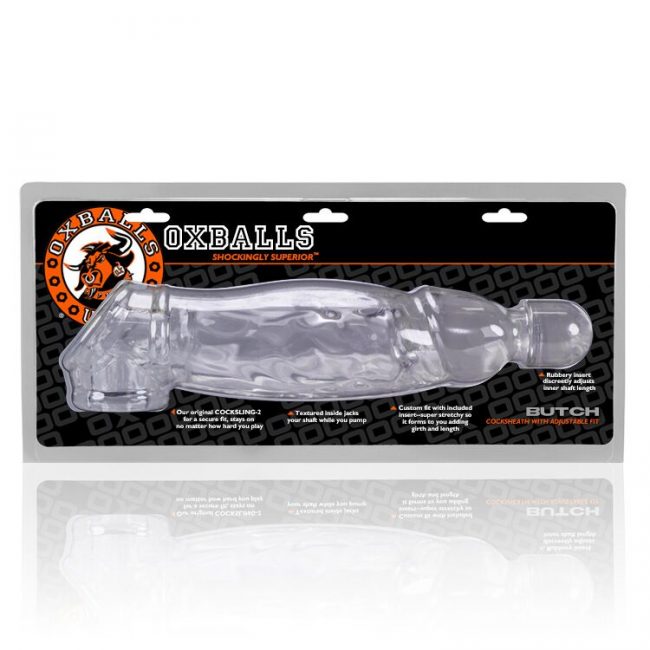 Dimensions
Height: 0  Length: 0 Diameter: 0  Weight: 0
Features
Color: Clear  Material: TPR Barcode: 8.40215E+11
MQ Sex Toy Store Sleeves & Rings product collection.