Description
Male Q Adult Store Featured Anal Toys – ANAL EXPLORER ENEMA KIT BLACK released on 4/2/2012, by California Exotic Novelties.
ANAL EXPLORER ENEMA KIT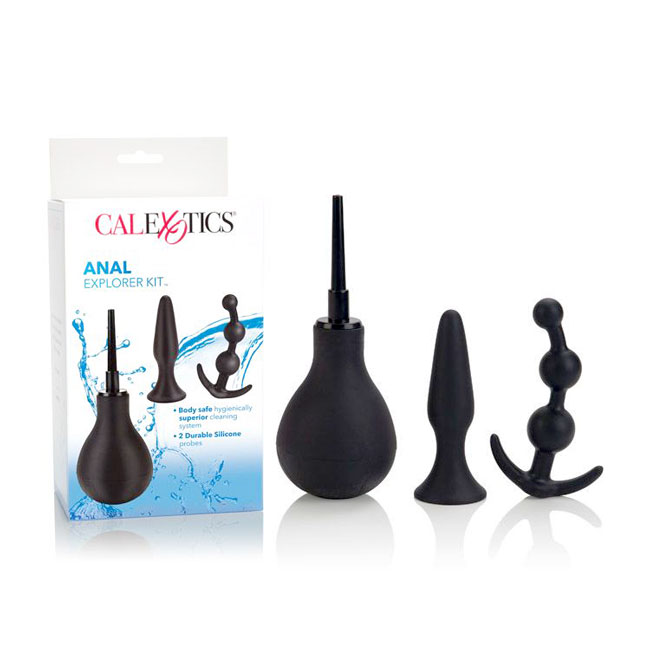 Advanced Anal Explorer Kit. Versatile, easy to use kit. Are you and your partner in the mood for exploring? The Advanced Anal Explorer Kit has everything you need to try new, fun and exciting things on one another. It is made of pure, body safe silicone so you can use it anywhere safely and comfortably. This versatile kit contains one anal douche with soft, flexible vacuum bulb and removable tapered tip, one tapered anal probe with a superior suction cup base, plus one premium graduated and angled probe which offers a tiered effect, similar to anal beads.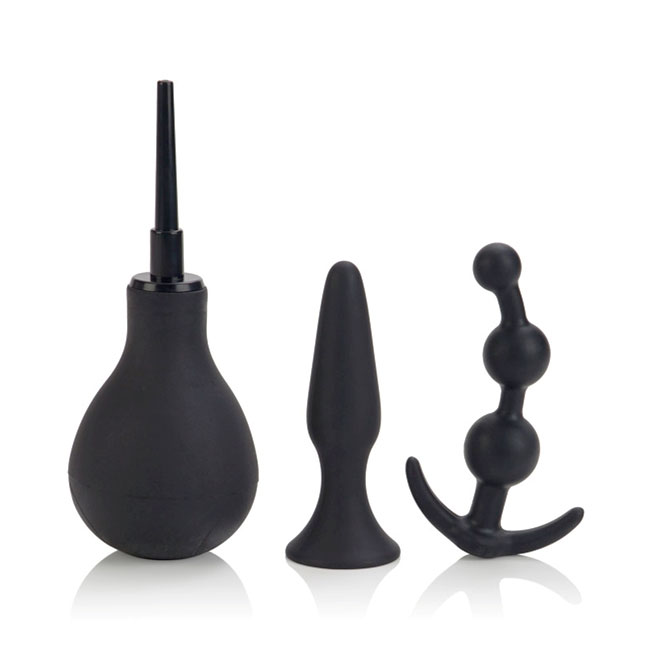 The anal sex toys inside the kit measure between 3 inches in length to 4.55 inches in length, so they are all comfortably sized to provide an easy, pleasurable experience. Each adult toy offers maximum comfort and optimum glide so that beginner users can enjoy testing out the products, either on themselves on with a partner. To get the ultimate pleasure and best possible stimulation, always use your anal sex toys with a high quality lubricant for a smooth and thrilling.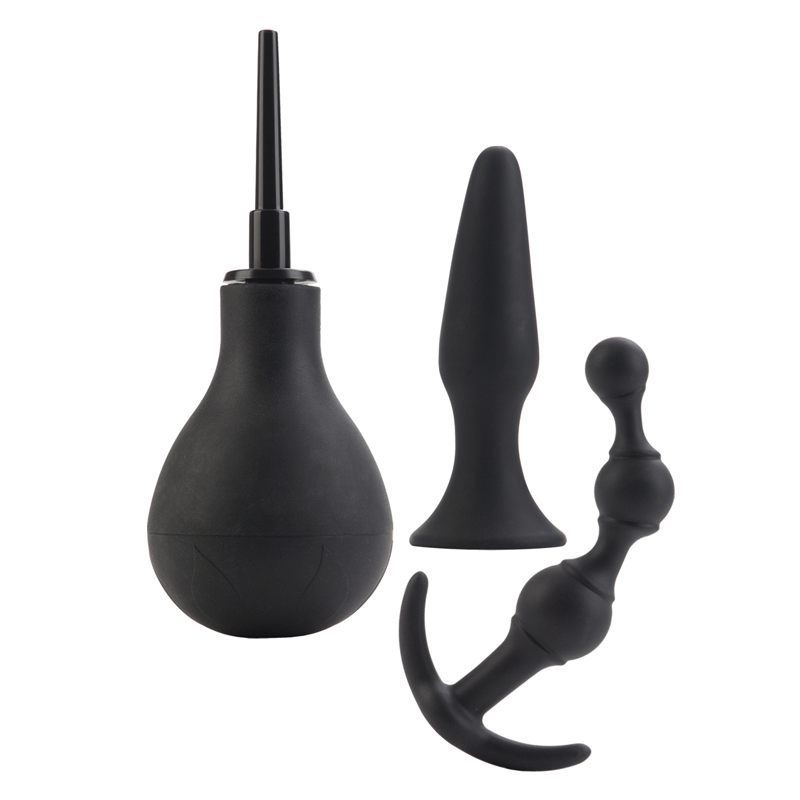 These adult toys are also waterproof so they can be used in or out of the water, allowing you to take them into the bath or shower with you. For easy, convenient cleaning, use a sex toy cleaner before and after each use. Safe and pure for body and pleasure.
Made using phthalate free, non-toxic materials Silicone probe, Rubber bulb, Polypropylene PP tip attachment. Water based personal lubricant is recommended.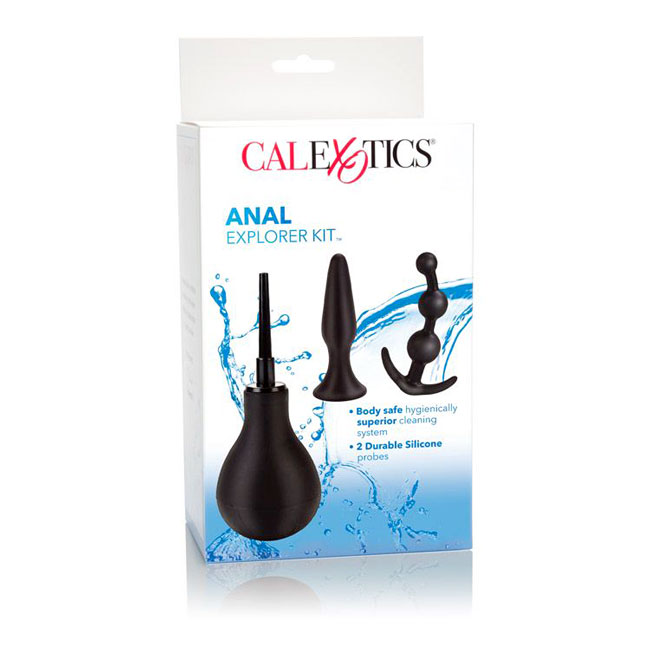 Probe overall measures 5 inches long by 2 inches wide. Insertable Probe measures 4.25 inches long by 1.25 inches wide. Bulb measures 4.5 inches long by 3 inches wide. Graduated probe measures 4.5 inches long by 1.25 inches wide. Tip attachment measures 3 inches long. Bulk weight 7.8 ounces. Always clean before and after use. 17
Dimensions
Height: 3.3  Length: 4.6 Diameter: 8.7  Weight: 0.575
Features
Color: Black  Material: Silicone, ABS Barcode: 7.1677E+11
MQ Sex Toy Store Prostate Massagers & P Spot Stimulators product collection.