Fissures and Pain – "I'm Afraid to Have Anal Sex Again" – Male Q&A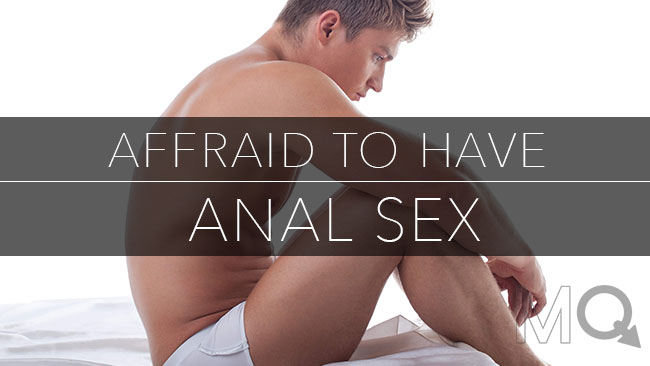 One of the scariest parts of anal sex is the possibility of pain.  A bad experience can leave you with fissures or hemorrhoids and even worse, a bad memory that can sometimes ruin the fun of having sex and make some people afraid to have anal sex again.
Here is a question I received this week about treating fissures, and how to prevent pain when bottoming in the future.

I'm Afraid to Have Anal Sex Again
"Hi,

I came across your site and I like it. I come from Kenya where gay is a crime though we have sex secretly. I have an issue, my last sex encounter like 1 year ago, I suffered from very painful fissures it was like I was passing broken glasses. I seeked medical advice and they healed.

Though I kept bleeding while doing number 2 for like 6 months. The bleeding has stopped but am so afraid to have sex again. And the anal lubes and plugs can't be found in my country. Can I try to use a normal lube? My friends are saying body lotion and baby care Vaseline is better than lube but I don't want to risk it.

Thanks"
---
Hello,
Thank you for the message, and thank you so much for your message.
First off as a disclaimer – I am not a doctor, and this is my personal advice to you. If you are having true medical problems it is important for you to see a licensed doctor.
I am guessing you already read this article I posted about the pain after anal sex and saw that I have had problems with fissures in the past too.  The most important thing you can do is take steps to prevent them before you get them again.
My best advice is to try to go to the bathroom (No. 2) daily, even if you don't feel you need to.  This is to keep your digestion system healthy and avoid any hard stool which can be painful to pass.

Also, make sure you are drinking lots of water. I try to have a water bottle with me throughout the day and am always drinking to stay hydrated. Doing both of these will help keep your tissue healthy and do the most good for your body.
As for sex, using lube is a MUST. It doesn't need to be an anal lube like what I have on my site – any general sex lube will do.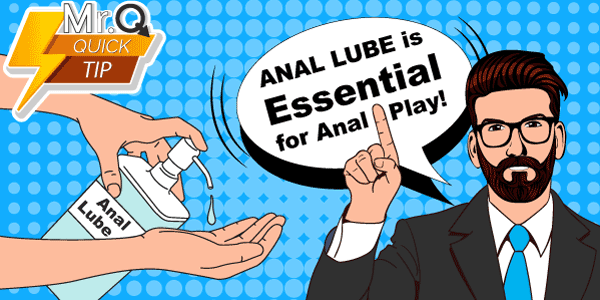 You can usually find general lubricants for sex at the pharmacy or drugstore.  I am not entirely familiar with Kenya, but my guess is you can likely find KY Jelly or Astroglide as these are two of the most popular, general lube here in the US. If you can opt for an anal lube like Pjur Backdoor, which is designed specifically for anal sex.
Yes, you can use lotion (it is better than nothing), but because most are Oil-based, they are not condom safe and also are not designed for sex.  This also means they will generally be MORE painful than true lubricants that are made specifically for sex.  So as for lotion, I would suggest you do your best to avoid them and only use it as a last resort.
Finally, make sure you are washing your butt every day, especially by gently cleaning the fissures if possible by gently pushing out and running water gently over the top. This is especially important before and after sex. This will make sex much more comfortable and will help to speed up the healing process.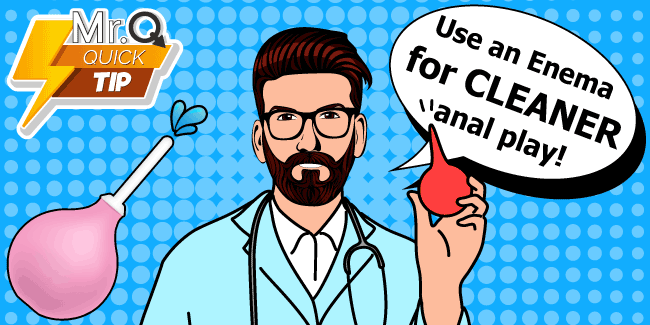 Using an enema before and after sex can help reduce injury and improve hygiene.
If you are worried about pain in the future, then please check out my more in-depth article about How to Have Anal Sex for the First Time. I go into much more detail about how to prepare and avoid pain when bottoming.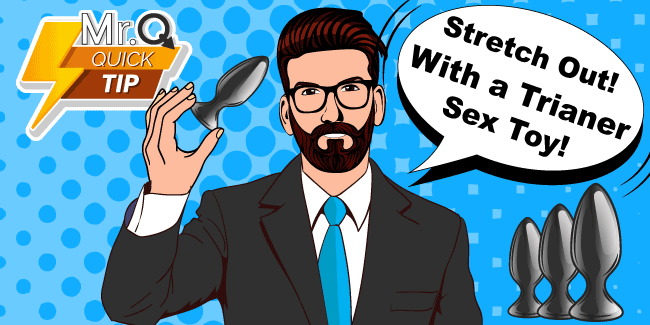 I know I talk a lot about fancy toys and anal lubes, but there are many things you can do even if you don't have access to toys such as fingering and practicing on your own. This isn't as advanced but can really make a difference.
I really hope this helps.
If you have any questions please let me know.
All the best,
Mr. Q
Do you have any questions or just want to chat? Send a message to:

[email protected]