The MQ store has everything for for couples KinK, with the best selection of sex toys, lubes, and SM bondage apparel.   With over 1000 adult kink products in-store, we have a wide selection of adult accessories to meet your needs.
[row]
[column md="6″]
---
[/column]
[column md="6″]
---
[/column]
[/row]
[row]
[column md="4″]
---
[/column]
[column md="4″]
---
[/column]
[column md="4″]
---
[/column]
[/row]
[row]
[column md="6″]
---
[/column]
[column md="6″]
---
[/column]
[/row]
[row]
[column md="6″]
---
[/column]
[column md="6″]
---
[/column]
[/row]
[row]
[column md="4″]
---
[/column]
[column md="4″]
---
[/column]
[column md="4″]
---
[/column]
[/row]
---
[widget id="woocommerce_product_search-8″]
[widget id="woocommerce_product_categories-6″]
More
[ajax_load_more repeater="template_7″ post_type="product" taxonomy_operator="IN" scroll_distance="-1850″ posts_per_page="1″ pause_override="true" button_label="Loading More…" pause="true" pause_override="true"]
---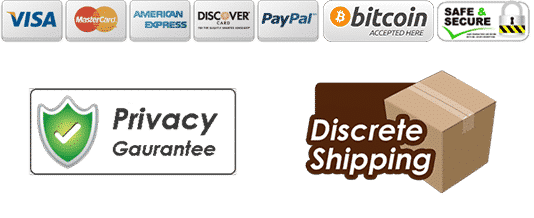 – Discrete Shipping – 
Your privacy is our TOP priority.
---
Whether you are a bondage beginner, or a SM pro, kink accessories are a great way to add some new fun to the mix.  Choose from our selection of products.
Bondage Types Include:
At MQ we only offer the best selection gay sex toy which are tested and recommended by us.
MQ is proud to be an independent, un-sponsored, and un-biased resource for gay men everywhere.
MQ strives to provide in-depth guidance on buying the right products for each of its readers.  Your business if important to us and we are happy to help in any way we can.
For one-on-one help choosing the right SM gear for you, check out our store or contact us directly at [email protected].
---
Above is a compilation of our best BDSM and leather gear sellers in all categories.  To get a better idea about these products you can check out out in depth guide.
The reason to expand your sexual activities are quite simple.  The most immediate and practical one being that…
BDSM is A Healthy Way to Improve your Sex Life!
Everyone has preconceived notions about things they don't understand. And for those who have no real life experiences with BDSM, their concepts about it are almost entirely consumed through media outlets like news reports, romantic fictions or movies, which may or may not be very accurate.
In reality, there is so much more to it than this!
So, if you are considering to practice or are just curious to learn more about it, you might have some questions – so let's clear the air a bit!
More and more, each year the SM community is growing and what used to be a small niche is slowly becoming a mainstream phenomenon.
This is because more people are being exposed to bondage!
What the Research Says
In this aspect, It's hard to argue that it is uncommon anymore!  A survey based in Australia during 2001-2002 found that 2.2% of men and 1.3% of women had been involved in dominance play in the previous year!
That's right!  In fact, the number of people and SM-ers is increasing year to year!
Another study published on The Journal of Sexual Medicine in 2014 also indicated that about 64.6% of women and  53.3% of men have fantasies of being sexually dominated, meanwhile, 46.7% of women and 59.6% of men have fantasies of dominating someone.
Furthermore, as this data are based on self-reporting, it very well may not include those who already practice or have BDSM fantasys but didn't consider it as BDSM or those who just didn't admit to it.
Most of the time when I asked my friends whether or not they are interesting in SM, their answers are more likely to be "no" , but when I asked them in more specific terms like" Do you have fantasy of humiliating your partner while having sex?" or "Do you have fantasy of being tied up by  your partner?" which, to some degree, qualifies as SM, some of their answers would switch to "Yes".
So as it turns out, the desire for dominance is actually more common than you would think.
Is BDSM Healthy?
What if someone argues that this kind of desire is psychologically unhealthy? Well, us Kinksters may actually be psychologically healthier than average people or at the very least, not harmful according to some researchers.
In addition, this study conducted in the Netherlands by psychologists Dr. Andreas Wismeijer and Dr.Marcel van Assen from The Journal of Sexual Medicine in 2013 revealed that compared to control group, dominance play practitioners were less neurotic, more extroverted, more open to new experiences, more conscientious, less rejection sensitive, and had higher subjective well-being.
There's More
The aforementioned Australia-based study also concluded that" Dominance play is simply a sexual interest or subculture, not a pathological symptom of past abuse or difficulty with 'normal' sex"
This isn't to say that we can make a conclusion by any of these studies, as more research is needed, but the important thing is, in contrast to several studies supporting that SM is not unhealthy there is no strong evidence that it is harmful nor unhealthy.
Is It Dangerous?
No, at least when done properly, SM would not be any more dangerous than conventional sex.
Just remember, these three basic principles: Safe,Sane and Consensual.
Like any other sort of sex, practicing the wrong way can be dangerous.  But let's face it – what kind of sex doesn't have its own risks?
The myth out there that these types of play are dangerous, horrible, high risky activity stems from some accidents which happened without at least one of these principles.
You can also use Safewords to communicate with your partner about when to stop or when to "slow down."
---