How to Clean Your Sex Toy in 5 Minutes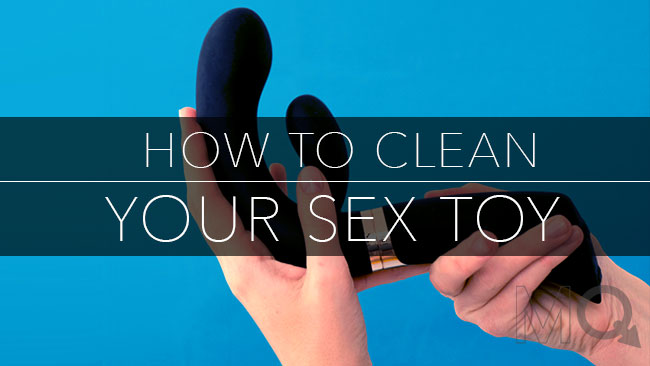 Sex toys are an investment, and like any big purchase, you want to do your best to take care of and protect the money that you spend. This means following the proper can and guidelines when relating to your toy's material. With the proper care and forethought, we can teach you how to clean your sex toy and get the most fun from it.
Why You Should Clean Your Sex Toy Every Time
The human body is home to trillions of bacterial and micro-organisms. Some of them are good, and some can be quite dangerous. Just like washing your hands regularly, (or taking a shower after sex), it is absolutely essential to clean your sex toy after every use to not only protect your toy from those nasty smells and bacteria but to protect your health.
This is especially true for flexible toys made from materials like Jelly, TPR Rubber, or PVC which are porous and can harbor bacteria deep inside, even after a good initial cleaning. That is why it is important to spend the time to clean your sex toy thoroughly each and every time.
How to Clean Your Sex Toy

Wash your Sex Toy With Hot Soap and Water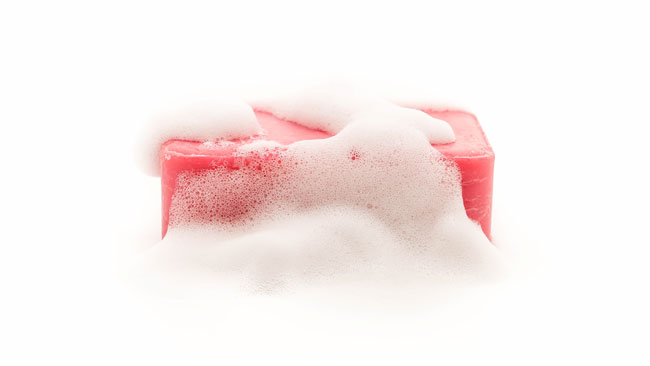 For the majority of sex toys, it is best to first wash them down with hot soap and water. This is your first step to do a deep and thorough cleaning. This applies to all materials including Silicone, PVC, plastic, or glass sex toys.
Pay Attention to vibrators and electronic toys to see if your item is waterproof. You can find this information on your product packaging. If your toy is not safe to clean with soap and water, skip to the next step.
Use a Disinfecting Sex Toy Cleaner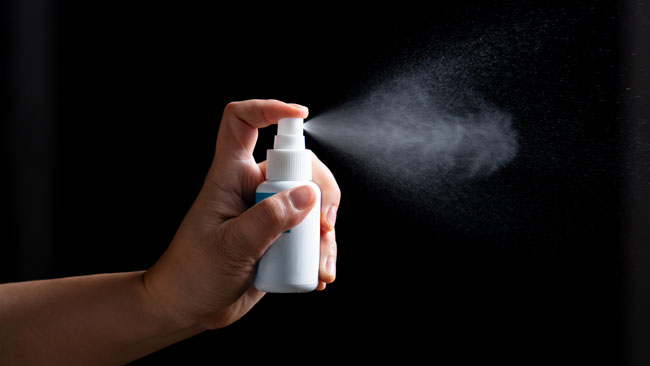 If you are going to invest $50+ dollars in buying a nice toy, then it is in your best interest to tack on the extra money to get a designated toy cleaner. Toy cleaners are designed to deep clean your toy without damaging it.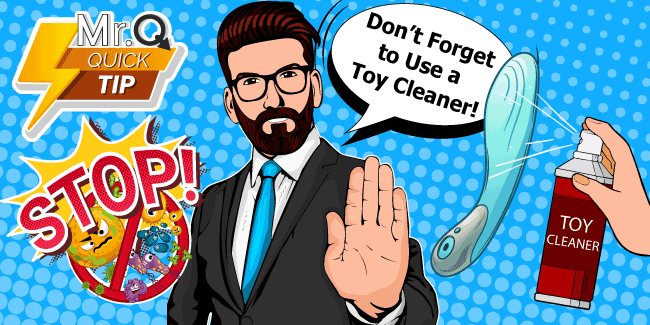 How Sex Toy Cleaners Work:
Kill Harmful Bacteria and Disinfect
Fight Off Unwanted Smells
Deep Clean Your Toy Without Damaging It
Increase Your Sex Toy's Longevity
Consistent toy maintenance with a toy cleaner will help to remove any leftover lubricant residue and most importantly, disinfect your toy in a safe way that is not harmful to the materials.
Toy cleaner is a great way to keep your toy fresh, hygienic, and odor-free.
View on MQ Store

This added step of thoroughly cleaning in disinfecting with ward off nasty bacteria to protect both you and your toy. The most popular toy cleaner our readers pick with their new toy is Cloud 9 Toy Cleaner.
Use a Condom To Keep your Toy Clean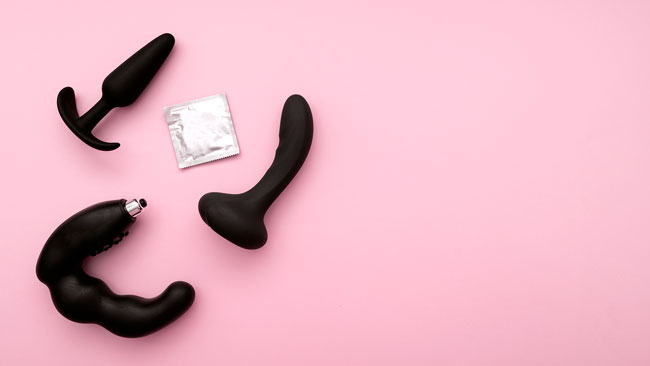 Condoms are one of the most effective ways to increase the life of your toy and add an extra level of protection to ward off bacteria which can cause a smelly toy, and even pose a risk to your health. Having the added benefit of a physical, disposable barrier will leave your toy feeling like new and also helps to make clean-up a breeze.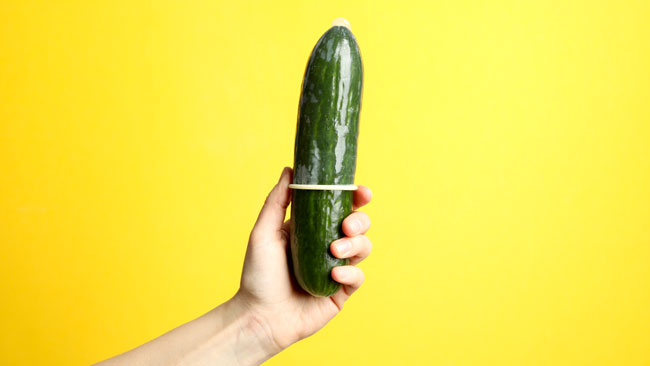 Generally, any latex condom will do, but if you are looking to use an oil lube, you can also use non-latex alternatives. Buying in bulk will run you around $1 per condom.
View on: MQ Store

Use a Sex Toy Compatible Lube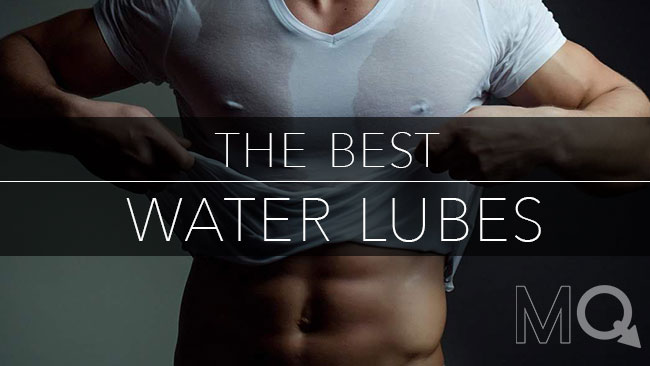 The first and most important thing that most people overlook when using their toys are pairing the proper type of lube with you sex toy's material. Sex toys come in a variety of types, including Silicone, PVC, Latex-Rubber, and Jelly.
As a rule, you should never pair silicone lubes with silicone toys. Silicone is a wonderful lubricant, but is corrosive to when paired with itself, and will break down your Silicone toy with extended use.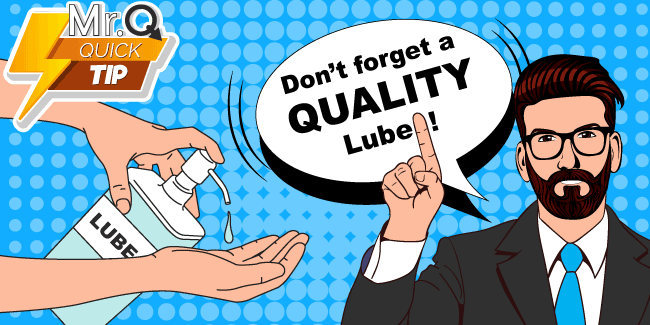 Additionally, you cannot use Oil lubes with Latex, be it with toys or condoms. This is an absolute no-no because much in the same way, using oil with latex will ruin your toy causing it to physically fall apart, crack, and break down. Water and silicone-based lube on the other hand are ideal with latex rubber and will help you get the best performance.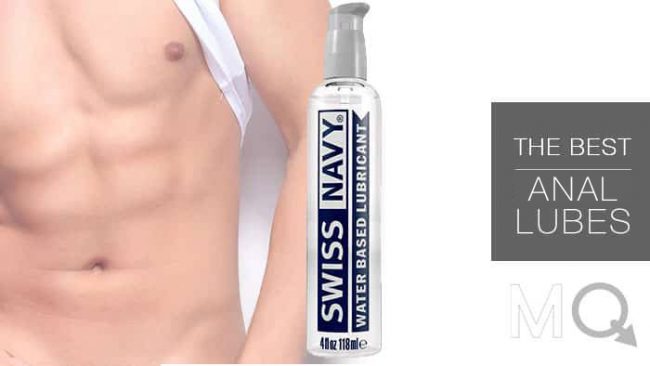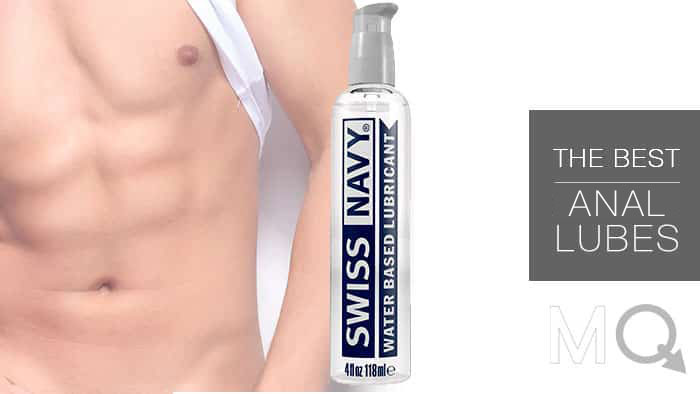 Generally, if you want to be safe, water lubes are the most versatile, toy-friendly of the bunch. So if you want to stay worry-free or are not quite sure of your toy's material, then, as a rule, go with water lubes.
Swiss Navy is out top pick water-based lube over year. It is sex toy friendly, long-lasting, and easy to clean up.
MQ Reader Review:
Smooth: "When I tried this lube not only did it feel excellent, but it didn't leave a sticky feeling afterward. It felt wonderful during sex. A little goes a long way and I will happily go back and pay for another bottle." – Ron
View on MQ Store

Be Consistent When Cleaning Your Toy
Your toy's longevity largely depends on how active you are in maintaining and educating yourself on your toy's material and proper care. This means paying attention to your toy's material and following proper cleaning. With the right care, you can easily double the life of your toy and get the most value, and fun out of your new purchase.
This is our guide on how to clean your sex toy and extend the life of your sex toy. Do you have any tips you want to share? Leave them in the comments below.